Yes, it's possible to have 2 SBI accounts in the SBI bank where all the accounts come under one customer id. And by multiple accounts, I mean account types. Let me open this statement into a brief paragraph.
I mean the type of accounts you can have in a bank branch like RD, FD, Savings, Current, Term Deposit, Joint Account, etc.
It is easy and allowed to have multiple accounts with the same name, PAN, Aadhaar linked but that doesn't mean you could have 2 savings account of yours in the same bank.
However, a single savings account and a joint savings account is possible.
Can I have 2 SBI accounts with the same type ? [like Savings account]
No, there are some policies mend by RBI to prevent Retail users from creating unlimited same account type, in a bank. As per policies it is not only restricted to an only savings account but also to the different types of accounts.
It's not a perception or my theory but RBI themselves have stated this in their FAQ sections let's see –
No. An individual is eligible to have only one 'Basic Savings Bank Deposit Account' in one bank."

~ RBI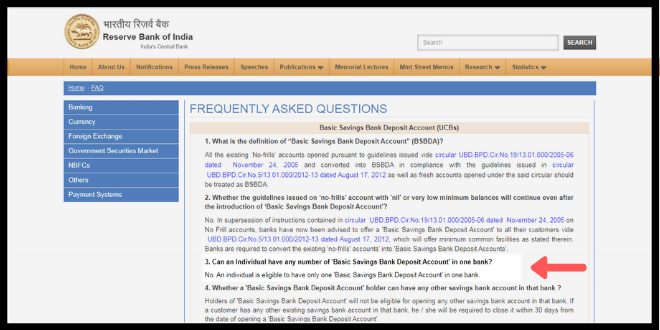 Also to note that you can't create another savings account in another branch of the same bank other than your home branch. Creating such an account can be counted as invalid. So, preventing such an account is not possible, and if it is, stay away.
Why people want two or more savings account or other account type in the same branch ?
Let's find out why people like or want to open the same account type which isn't possible anyway but let's talk a bit.
People love the bank they are using for a long period of time.
People have thrust and have more confidence, opening a new account.
Many people want to create a separate account from where the investments like stocks, mutual funds, or recharges of DTH, mobile, electricity, gas bills will be deducted to safeguard their main account.
It's only to let you know why people think of opening the same account in a bank.
Can I have my salary account and savings account in the same bank ?
Yes, a Salary account and savings account are different in account type and doesn't violate RBI's rules anyway. Therefore, a salary account can be opened along with the savings account without having to upgrade the existing savings account.
However, the salary account will inherit its own benefits and the savings account won't be considered as one. Speaking of benefits a salary account generally is a zero balance account.
And also, in this case, one salary account can only be created and don't expect to get another salary account in another branch.
Is the customer number same for all the bank accounts in a bank ?
Yes, the customer number is the same for all the accounts that come under the same bank. Until now, the banks consider one person with one customer id, whatever or any kind of account it can be like savings, current, term deposit, PPF in general.
However, the CIF number is not the only one that is assigned for all the accounts that you have in one bank. And it varies as your account, hence is not the same for all accounts but is assigned for every account.
How many accounts can I open in a bank ?
In short as many as the bank provides, in the case of retail users also they are not only limited to a savings account but also can open current, term deposit, Demat, PPF, FD, RD, NRI, and the accounts provided by the government like the Yojana.
That means as a whole, any account can be opened but if the same account type is opened already you cannot open another one in the same bank with your name.
There aren't any limits of different account types but have restrictions on opening the same account type.
FAQ:
Yes, you can have 2 or more SBI different account types at the same time but there's a limitation to that which you can find out here.
No, as the banking system doesn't work in this way, rather you can link a Telephone number and a phone number both to an SBI account. Also, in this case, the OTP will be sent to the phone number only to maintain its security polices.
It is not confirmed but you can link 1 phone number to up to 5 accounts. Still, it's a pretty good number for an individual to easily manage their accounts.
No, even if it's a Joint Account that joins two customers to a single account. And from this again a single account cannot link 2 phone numbers with itself at the same time.