As all of you know who're reading this article their intent is to solve this problem and they have a account in SBI, the India's largest bank and it's often considered that almost every individual have SBI's account, it's so large.
But here if you have come here that means either you want to check if your pan is linked with your SBI account or to know the PAN number to download a new PAN card online.
There are many people who visit bank just to know their PAN card number and that's an waste of time but you don't have to if you know these methods.
And you will definitely get your answer with 3 different ways so whichever is suited for you, go for it. Not only for online net-banking account holders but also for non-net-banking users.
Now let's dig a bit deeper into this problem and let's simplify this –
Checking PAN number using YONO App
Checking PAN number using Bank's passbook
Checking PAN number using SBI Online
Also Read:
Now get into details-
Q. How to check PAN Card Number in YONO App ?
After logging into the app using mPIN or using user-id & password you will be redirected to the home window of the YONO app. Which looks exactly like the screenshot shown below.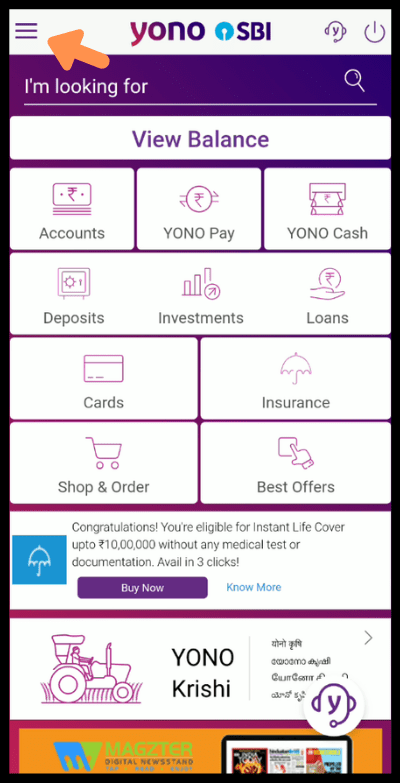 Now look for the three-bar option on the left side of your phone's screen. Now click on the Service Request.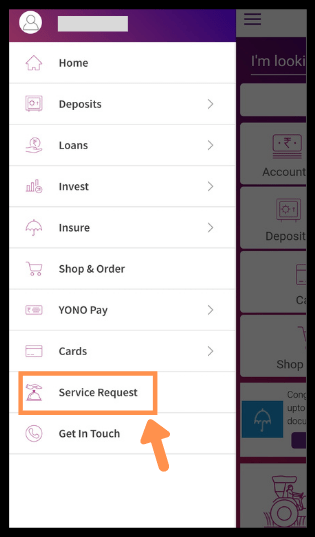 Now a SERVICE REQUEST window will open up. Don't get confused, look for Profile option in the top-right side of your screen. Now click on the option.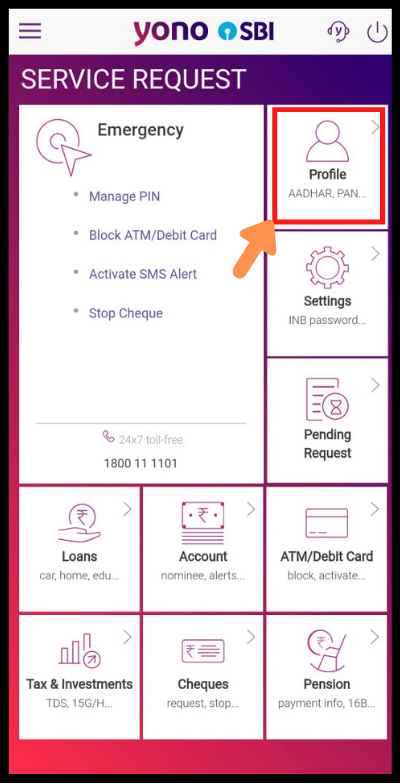 Here all of your details will be shown but we're gonna focus mainly on the PAN card and you can find it if you scroll below where the headline says 'PAN linkage' and under that PAN and the 10 digit PAN Card number as follows which is alphanumeric. You can also unhide the PAN by clicking on the eye button.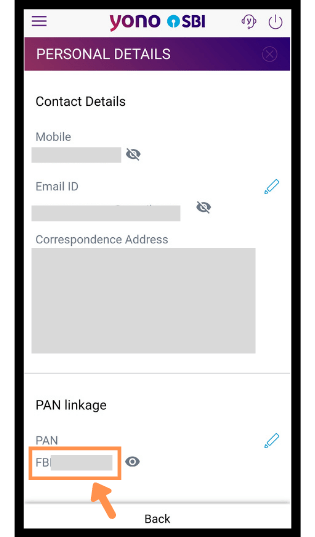 ---
Q. How to check PAN Card Number in SBI's passbook ?
Now it's easy for any non-internet enabled customer or to immediately check your PAN linked with your SBI account and that just by opening your passbook and on the first page on the right-hand side of the book look for Customer's PAN and the number will be there.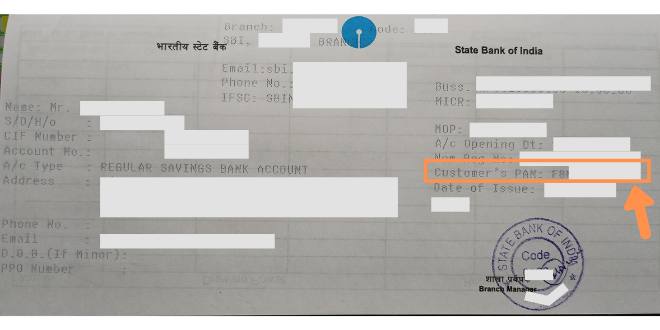 ---
Q. How to check PAN Card Number in SBI Online ?
To continue to use this option or can be said a way first you need to sign into your net-banking account using user-id and password.
After logging into the SBI Online hover over to Profile >> PAN Registration, which can be found by scrolling down now click on the option to continue. You can follow the process as shown in the below screenshot.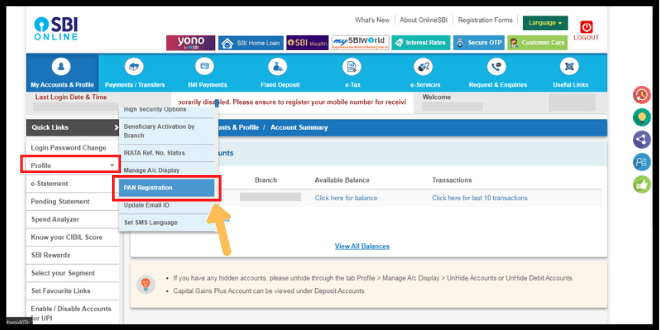 Now before you can view your PAN number you need to log into your profile section using your Profile Password. And then click on the Submit option to continue.
[Note: profile password is not your password which you enter while logging into the SBI online's dashboard.]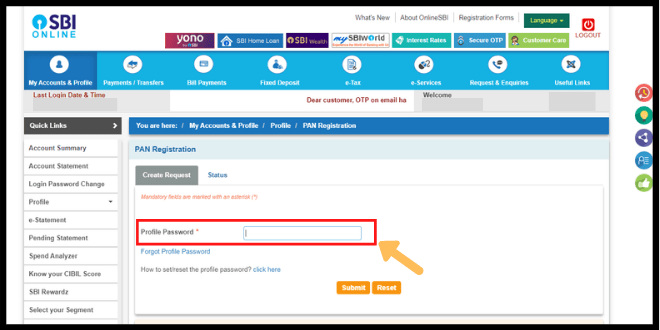 Now under the PAN registration within Create Request Tab, you can view some of the details like Account Number, Name, CIF Number and lastly the PAN Registered Number. As you can see in the below screenshot.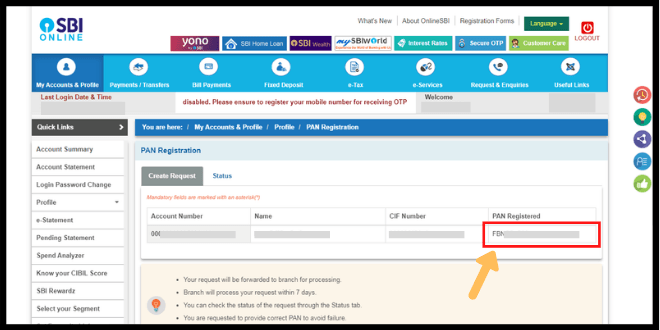 FAQ
Ans- That's easy and just need your SBI passbook, open the first page and you can check the PAN number on your right side. Marked as Customer's PAN.
For more details check here.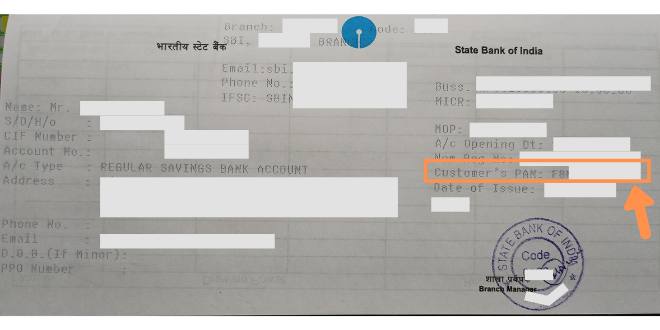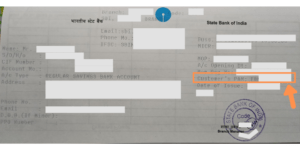 Ans- First of all log into your YONO account using Mpin. Then the YONO dashboard will appear here.
=> Click on the Service Request option either by scrolling down or by clicking on the three bars which are present on the left side of your screen.
=> Now click on the Profile Option when the Service Request window appears.
=> Lastly your Personal Details window will open up. Then look for PAN linkage text.
You can have a clear look by reading this with screenshots.