SBI is one of the largest government banks in India and that is what I have said in so many articles but I found a question asked by many customers of this bank i.e to check the DOB.
And this is so necessary for many customers to know because they don't different birthdays in different accounts of their different banks.
Also, I found some people have a different birth date and different date on birth certificate clearly shows either they've increased their birth date or decreased and that's illegal and a risky practice to go on in life like this.
And to note that sometimes DOB is required to be filled because of verification into the internet-banking section. Sometimes logging into the banking section using a Debit card requires DOB to be entered to forget the password.
There are many endless reasons why people want to check at least once in their life into their bank account linked DOB, reasons are endless.
Now let's dig deeper into the main cause i.e how to check the SBI bank linked DOB here are the methods in short –
Check DOB in SBI's official net-banking website
Check DOB in the SBI YONO app
Check DOB in Passbook
Also read:
Here it goes in detail –
How to check SBI linked DOB in SBI website ?
After logging into the SBI's dashboard navigate to Account Summary > My Profile section. Click on the option as shown in the below screenshot.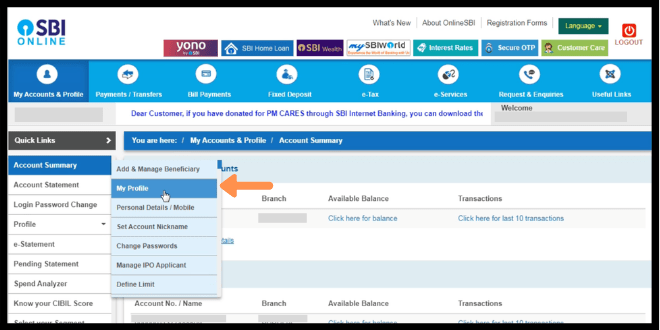 Now to Enter into the profile section it's necessary that you first enter the profile password to unlock the profile area options. Lastly click on the Submit button.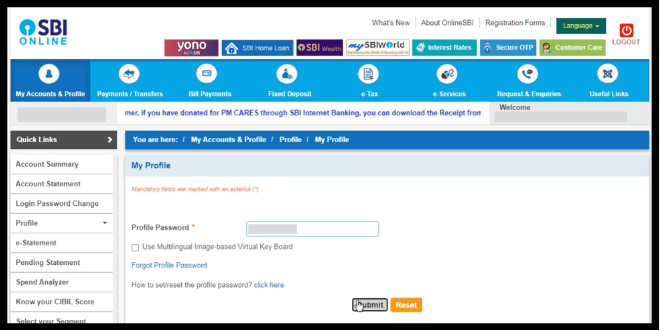 Now you can able to access the My profile section where your personal details can be found and among that DOB can be found under the Country title.
Please note your birth year might be hidden with x at the last. So if this doesn't satisfy your needs do check the next process on the YONO app.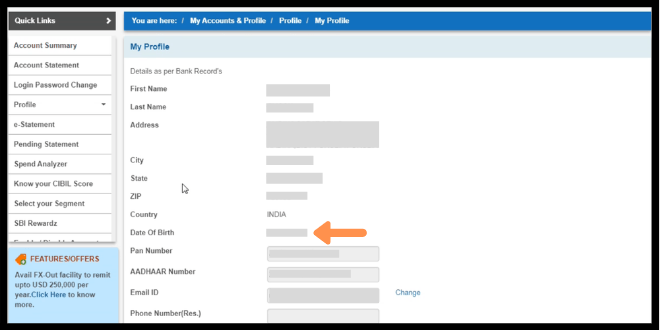 How to check the SBI account linked DOB in the YONO app ?
Now in the dashboard look for the triple floating lines in the top left as shown in the below screenshot. Also click on the same to open.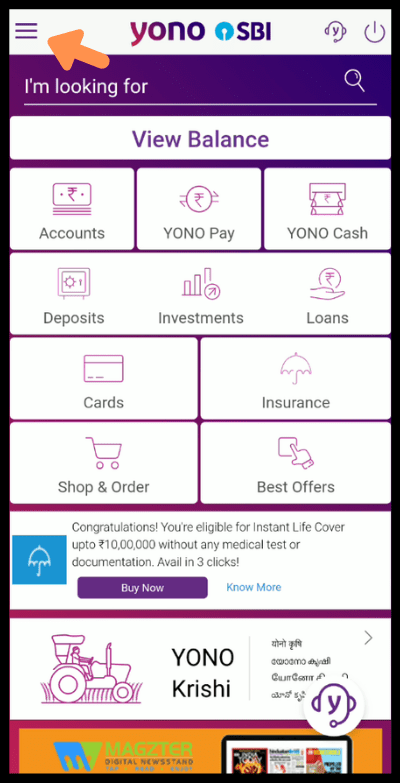 Click on the profile icon as shown in the screenshot below after the flip opens like this. Also you can click on the name or on the icon as it opens.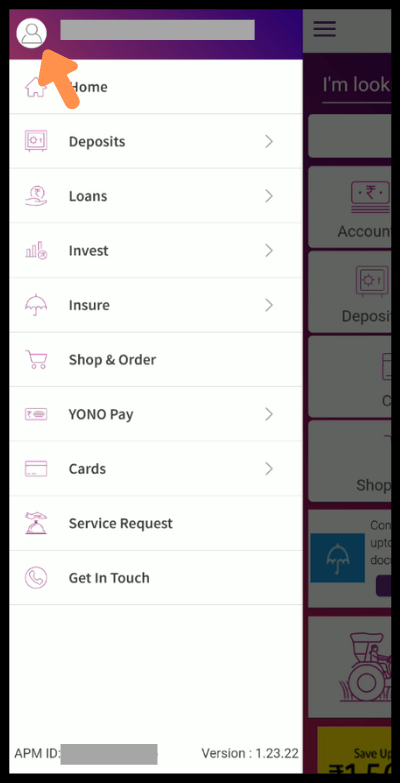 Now your Personal Details appears on this App's screen on the MY PROFILE section where your name,DOB in full, gender martial status etc. appears here.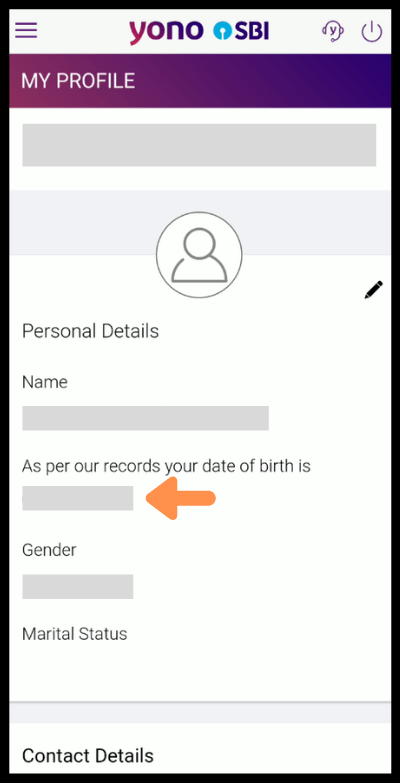 How to check DOB in SBI's passbook ?
Please note that for this you need to have a passbook sometimes NRI's don't have passbook so please check with your bank branch or call the customer care for the same.
However, this Date of Birth is only printed on the first page of the book if the account holder is a minor otherwise not.
Check the below picture of the passbook and the region where it's printed shown with a arrow.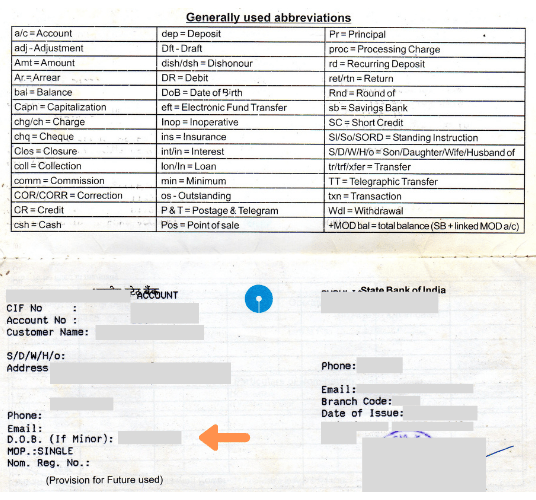 ---
FAQ:
Q. How can I know my date of birth in SBI credit card?
Ans – It's the same as in savings or current account, you just need a net-banking account where you can check DOB either using YONO or website.
Q. How can I check my SBI account details?
Ans – You can check them at your net-banking's profile section where the relevant and the submitted documents are shown and to access that you need to have the profile password.
Q. Can i change my DOB as accordingly after account creation ?
Ans – Yes, it can be done at your home branch only.
Q. What is the SBI account linked Date of birth format ?
Ans – The format is as follows – The date / month / Birth year. For example – 01/02/1998