While browsing the web I found out, if you have a credit card of an HDFC bank it is obvious you got this Smartpay feature as a gift from HDFC bank. However, this gift can be unnecessary for the other group of people who tends to keep an eye on their transactions and do everything manually.
The HDFC is the best private bank available right now on providing all the banking services that don't mean it is best in every product, however, I have a comprehensive and a broad article on the best private banks in India that provides you the knowledge that why should you chose a bank in terms of using a specific product that you need.
HDFC is the market leader and the most popular people prefer to take their credit cards, which is definitely a decent decision but shouldn't be criticized for adding this feature Smartpay which may be a headache for some people but not for all.
All because I have a solution to deactivate this feature online without visiting the branch.
What is a SmartPay in HDFC bank ?
SmartPay is a payment solution or can be called as an portal or feature which automatically pay your pending electricity, gas, phone and other kinds of bills using your existing credit card.
And moreover the service is free for Credit Card holding customers.
What are the benefits of using SmartPay ?
Exclusive billing partners to be pay
Rewards and points
Removes the tension of pending utility bills.
Automatic Payments
No late fee charges
Transaction alerts
Free transaction fee
Limits payments on required
Fully functional online feature
What features of SmartPay effecting its customers ?
HDFC mentions in its terms and conditions that they don't have the control over and can delay services. Please do note that HDFC will not provide any receipt on this type of service and hence they clearly suggest their statements as proof and that's enough.
This SmartPay service is not available for commercial billings and would not be connected between the cardholder and the utility company. Not only this but automatic payments also make people unhappy because they are bound to pay on time and are not flexible.
Things to remember
Whenever you opt-in for deactivation of SmartPay option it takes around 3-4 days to process this request and the pending bills would be paid as usual so it's better to deactivate it at least 5-6 days ago.
For the reactivation, offline based account holders need to contact their branch and will be asked to fill the form for activation and online users can reactivate instantly.
To delete the SmartPay Feature, you need to contact the customer care number for this request.
Please note at a time single biller can be deactivated like your phone bill or electric bill.
How to deactivate SmartPay feature ?
Before deactivating check these above advantages and the procedure to reactivate. Even though everyone doesn't have net-banking access so to fix this problem a phone call method is also mentioned after the net-banking solution.
Deactivating thorough online banking
After signing into your net-banking account in HDFC, the following window will appear from which click on the Cards option which can be found at the top.

Next after clicking the option you will be redirected to a next window and you can find this screenshot in the left of the screen under the Credit Cards option.
From there select on the Transact option to open the list.

After selecting the transact option, a list will open up like the screenshot below. And from there click the SmartPay option

The next window will be opened up with a long document on What is Smatpay and it's benefits and under all these, you can find an option called Continue which can be found on the bottom of the page then click it.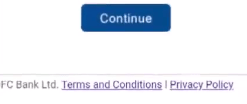 Here click the first option that says Existing SmartPay Accounts from there select the option –Select A Card– From there you can select any of the cards for that you want to deactivate the SmartPay feature. The following screenshot is given below.

Then another field with Add a SmartPay Account, under that again select –Select A Card– option and chose none.

After that click on the below continue button.

After this watch out the left side of the window where you can find an option on View / Delete / Modify SI option that could be found under the Prepaid Recharge option.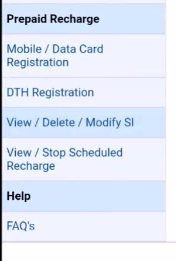 A table with details will open up just go over the field Action where you can find two options that are – Delete / Modify. From there click the delete option as you can see on the below screenshot.

A Delete Biller-Verification notification window will show the details of the biller where the biller name and the amount along with other relevant details will show up. And click the Confirm button only to continue to disconnect from this service.

Lastly a Delete Biller Confirmation would be shown. Exit from the window as you have already disconnected the service.
Deactivating thorough a phone call
You can contact HDFC regarding this by calling them to this number for Delhi and NCR – 011 61606161. Other states' numbers are mentioned on this HDFC website.
You can ask the executive to delete or request to deactivate the SmartPay feature for your billers.
FAQ
How do I stop automatic payments on my credit card ?
Ans – Simply by deactivating the SmartPay feature for one of your billers at a time. And this request can take up to 4 days to complete so the billings made between these times will be done as usual.
Can a credit card transaction be reversed ?
Ans – Maybe if the bank decides to pay the money back from the supplier however it depends on Card provider known as chargeback as a whole.
How much time the SmartPay takes to get deactivated ?
Ans – Usually it takes around 3-4 days to get deactivated.
Will i be charged even after the deactivation ?
Ans – Yes as according to the instruction set by the SmartPay the auto debit is enabled and this process takes some time within that time-frame if any billing is due is paid.
Can i reactivate the SmartPay option again ?
Ans – Yes in net-banking cases it's easy just to tap on the button and the request is processed but for non-net-banking users, they need to fill form at the branch to reactivate this service again.
How many biller does SmartPay support ?
Ans – It incorporates itself with 8 biller categories and provides services with over 195 billers as a part of their service.
What is the cost of SmartPay service ?
Ans – It is a free service for Credit Card holding customers to facilitate their payments automatically with their billers.