INTRODUCTION

:

Here comes, the top 10 list of best private banks in India for 2020
When it comes to best service the top largest private sector banks provides comfort in every term of service from transfer to the withdrawal of money in India only intended for 2020.
Initially, in India, there was a lot more thrust and security in government banks than any private sector banks as believed by people. But with time things changed and people now rely on private banks. There are around 21 private banks in India.
| Rank | Top 10 private banks | No. of Branches | No. of ATM's | Headquarter |
| --- | --- | --- | --- | --- |
| 1. | HDFC Bank | 5,345 | 14,533 | Mumbai |
| 2. | ICICI Bank | 5,275 | 15,589 | Mumbai |
| 3. | Axis Bank | 4,050 | 11,801 | Mumbai |
| 4. | CITI Bank | 35 | 700+ | Mumbai |
| 5. | Bandhan Bank | 1,009 | 485+ | Kolkata |
| 6. | Kotak Mahindra Bank | 1,391+ | 2,231 | Mumbai |
| 7. | IDBI Bank | 1,892 | 3,683 | Mumbai |
| 8. | IndusInd Bank | 366 | 2,453 | Mumbai |
| 9. | RBL Bank | 334 | 387 | Mumbai |
| 10. | YES Bank | 1,000+ | 1,800+ | Mumbai |
Table showing the top 10 best private banks in India
But among 21's only ten private banks have the potential to be on the top-notch on the industry in India. Please note that this article will be considered on the basis of "Top 10 best private banks in India nominated for 2020″.
Nominated as for Banksforyou.com as per for their features and service they provide to their user base. So without delaying just proceed to our top list of private banks:-
---
Detailed info on top private banks in India: 2020
---
10. YES BANK (Experiance our expertise)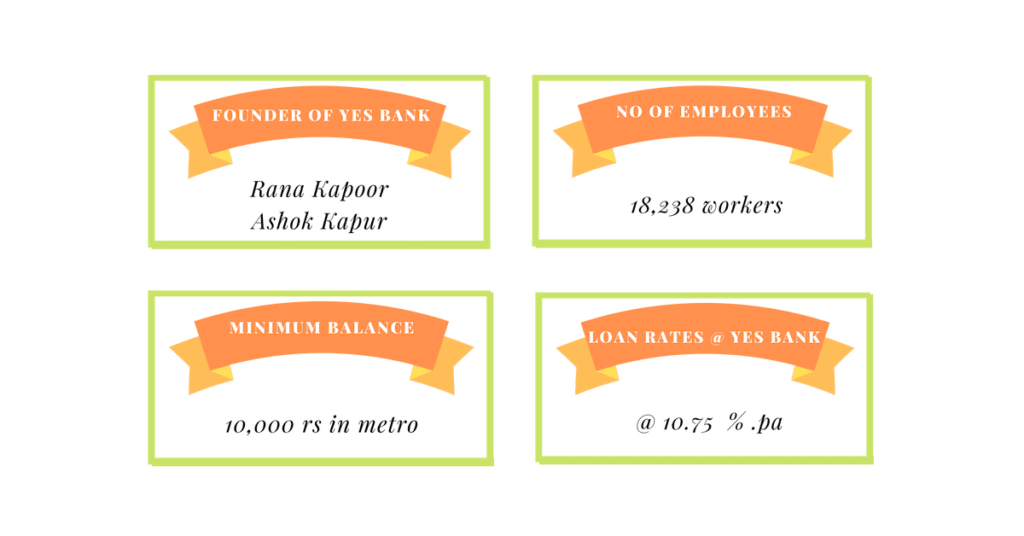 It is a 20's bank that really focuses on customer satisfaction and the bank's utmost security. Yes Bank was founded 16 years ago as of now (2020) i.e 2004.
Yes bank generates its maximum revenue from Syndicated loans and corporate banking.
⚠
⚠
⚠
⚠
⚠
⚠
As of now, I really don't recommend you to go for Yes bank for its crisis due to bad loans.
⚠
⚠
⚠
⚠
⚠
⚠
Headquarters located at Mumbai, Maharashtra.Over 1,000+ branches and with over 1,800+ ATM's all across the country.
The bank also deals with several services such as:-
Yes Khushi Affordable Home Loan
Retail Banking
Used car loan
YES PREMIA Credit Card
Customizable Savings Account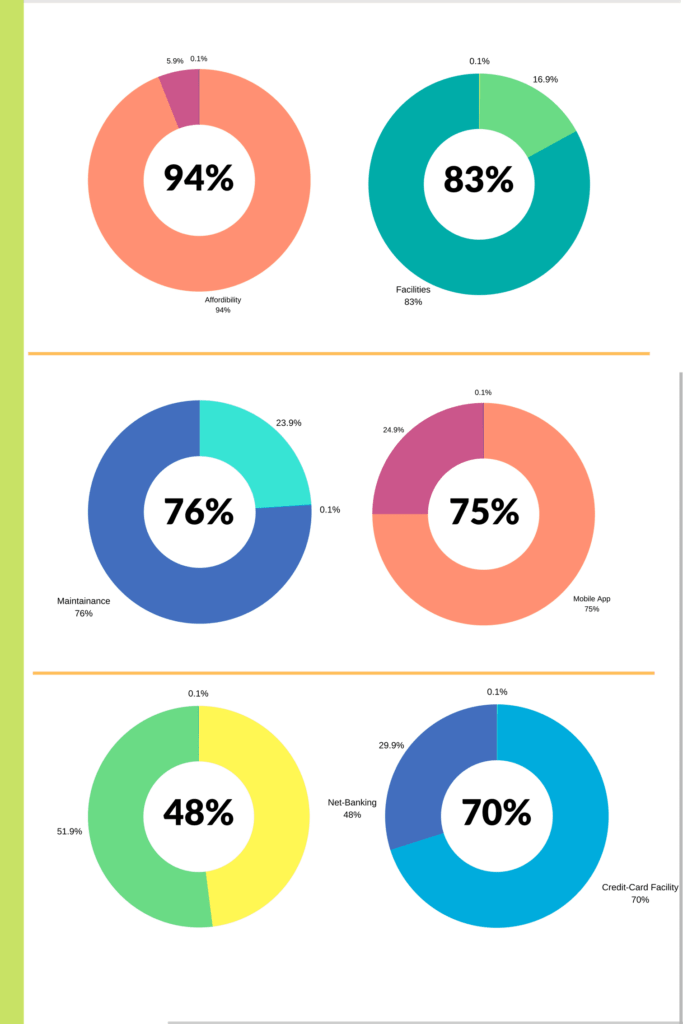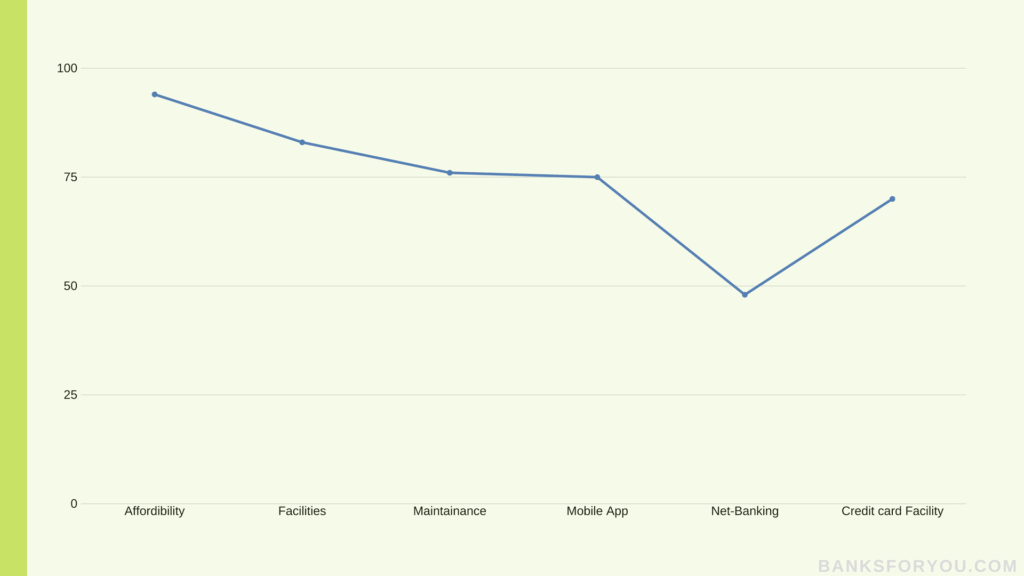 YES BANK HAS RECEIVED "India's Fastest Growing Bank of the Year" AWARD.

---
9. RBL BANK (Apno Ka Bank)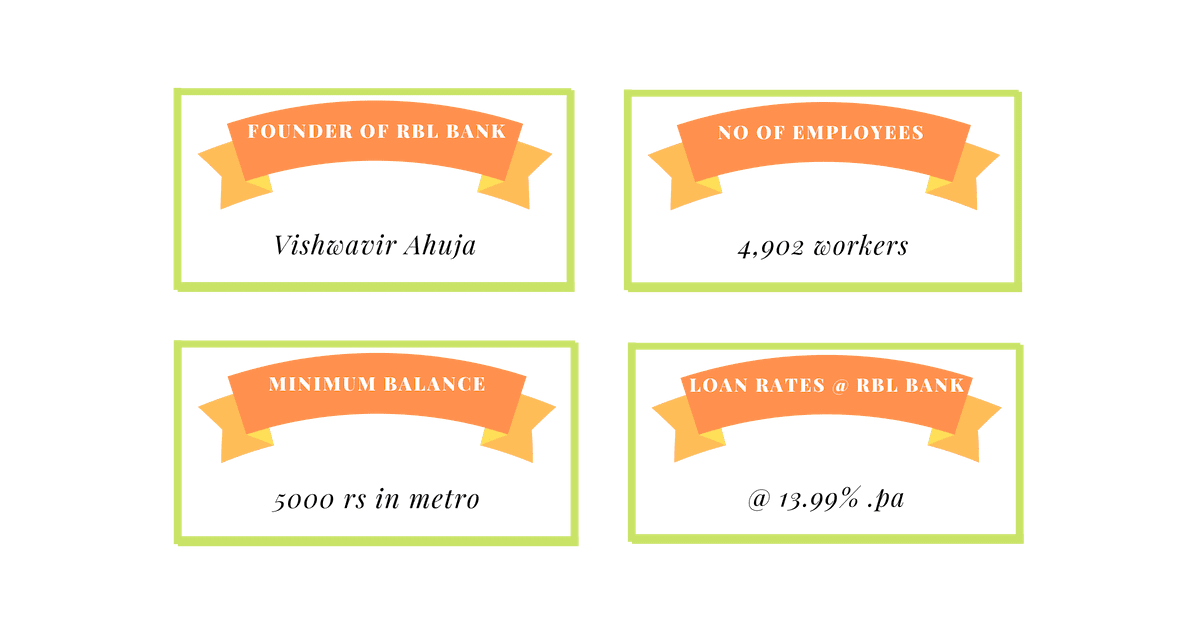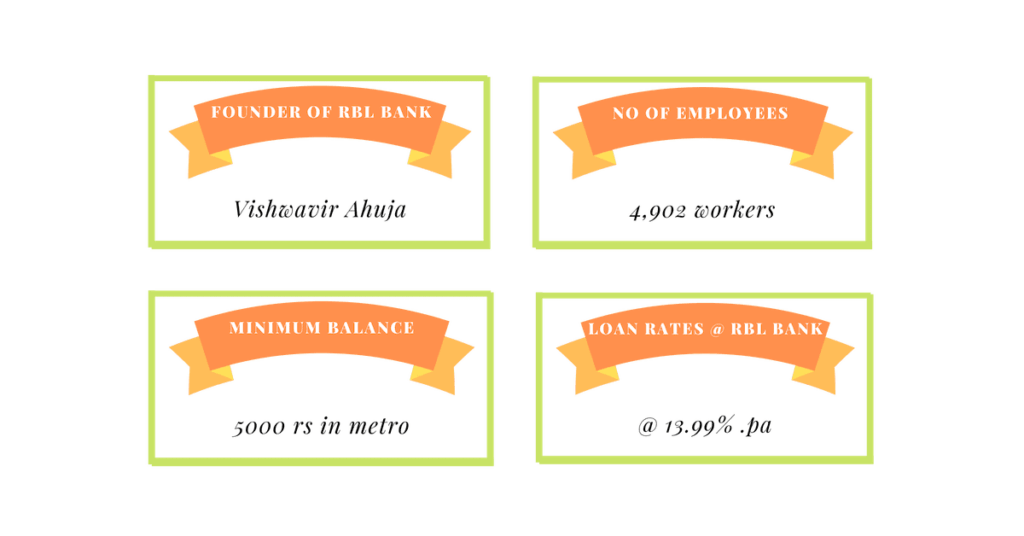 RBL Bank is one of the top 10 commercial banks in India, launched in August 1943. Its Headquarters are located at Mumbai, Maharashtra. RBL is not spread all over the country like the over banks. So be sure to go for this bank before applying for it.
Kolhapur and Sangli are the two main places where RBL bank branches are situated. And only a limited number of official ATM's about 387 and 334 branches across India. The bank also deals with different services such as:-
NRI deposits
Digital Savings Account
Business loan
Agri-Business
Investment Services
Insurance
Open Bank
India Startup Club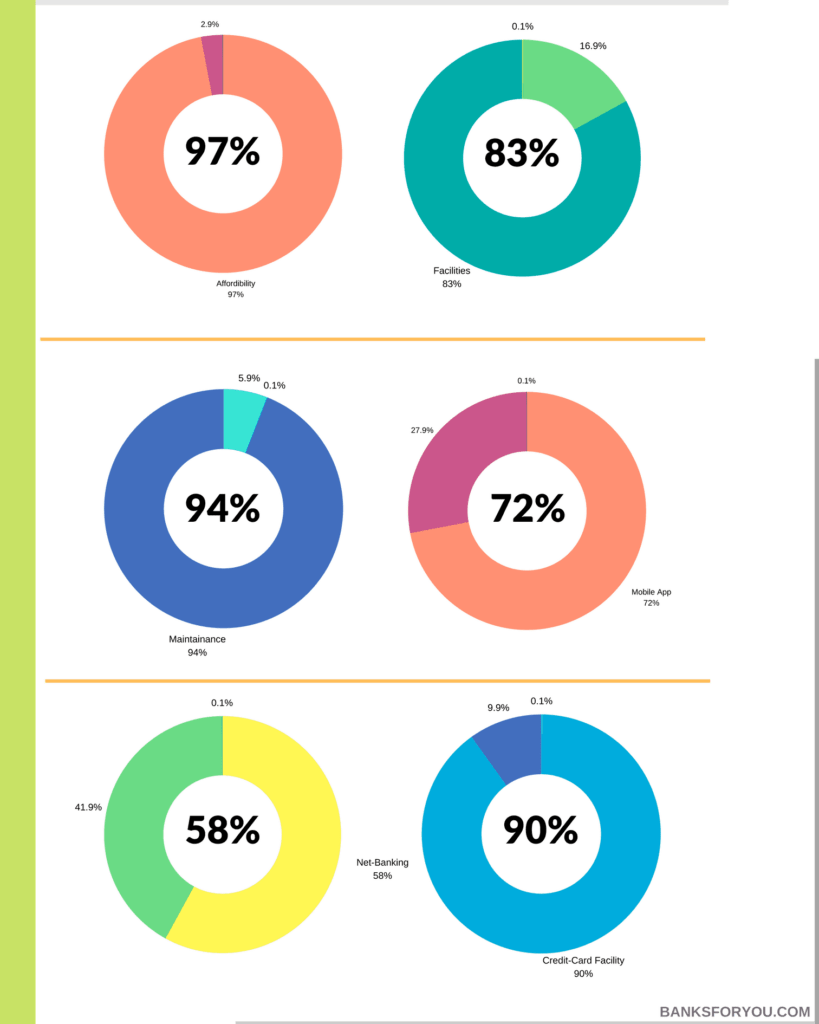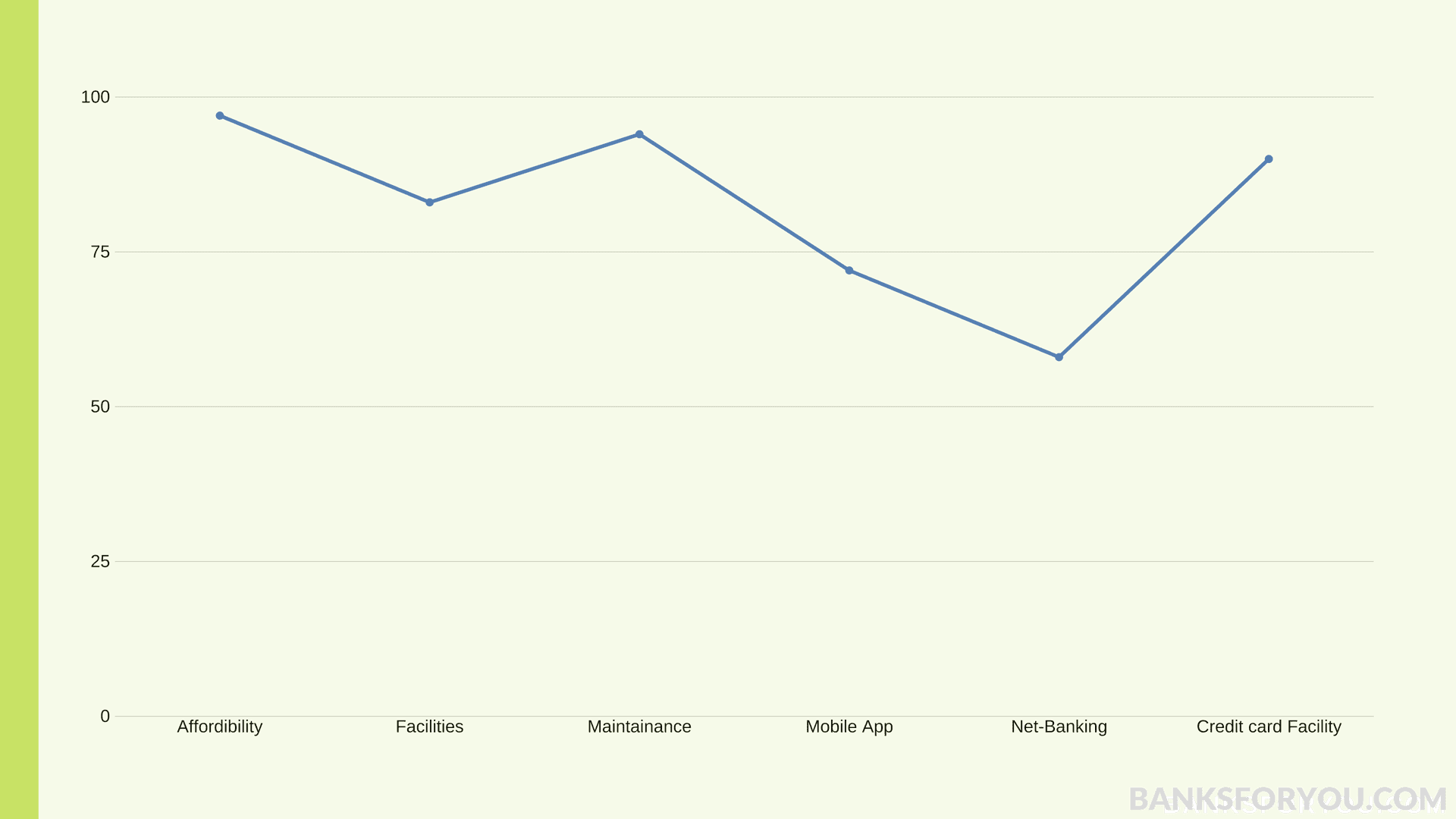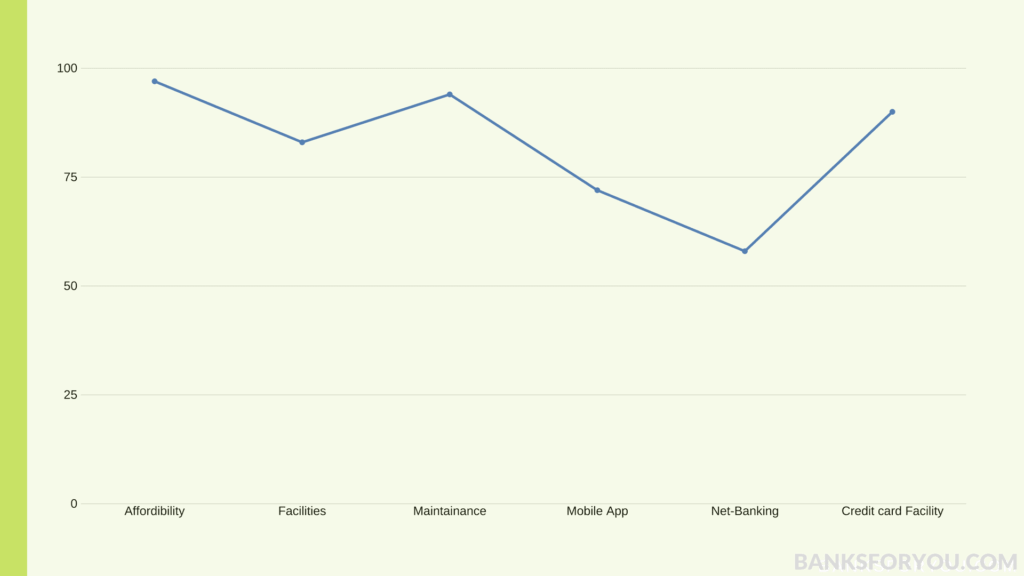 UDIO WALLET IS PARTNERED WITH RBL BANK

---
8. INDUSIND BANK (We Care… Dil Se)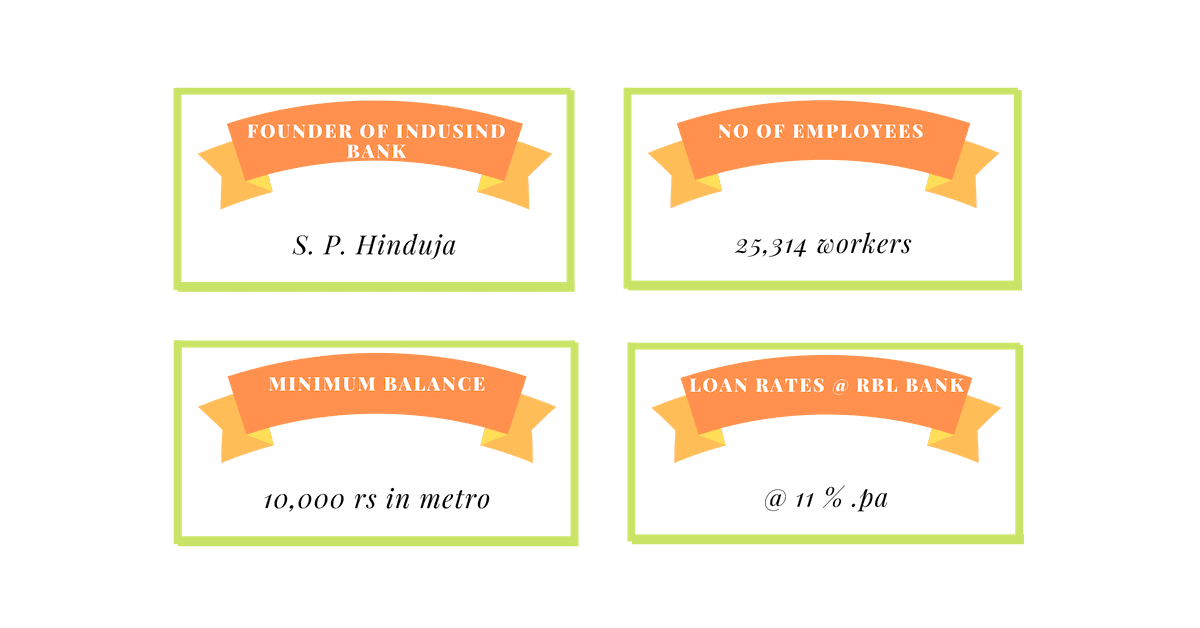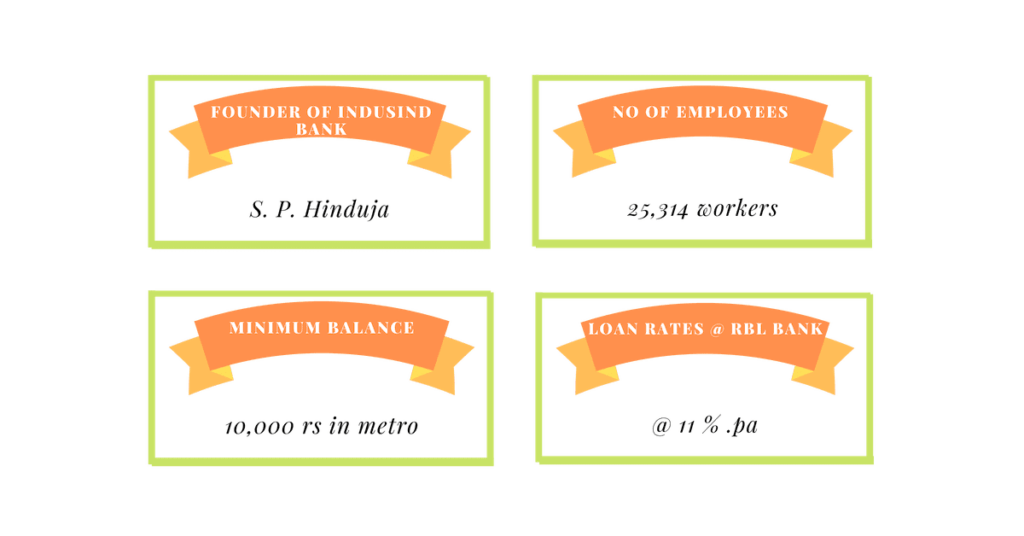 IndusInd Bank is the 9th most popular largest corporate bank in our list launched in 1994, Mumbai. Headquarters situated at Mumbai, Maharashtra, India. If you are a Mumbai citizen, it is better for you to go for this bank as it's maximum branches and ATM's are situated in Mumbai.
The IndusInd bank has over and only about 366 branches and 2453 number of ATM's across all over India. This private bank was reviewed by Forbes and ranked 790 as Global 2000 2020.
The bank also deals with different services such as:-
Specialized Account
RFC Account
Indus Young Saver
Young Saver Deposit
Loan Against Property
Summer Swipe Special
Remittances
Indus Bill-pay
Defense Salary Accounts
And many more services.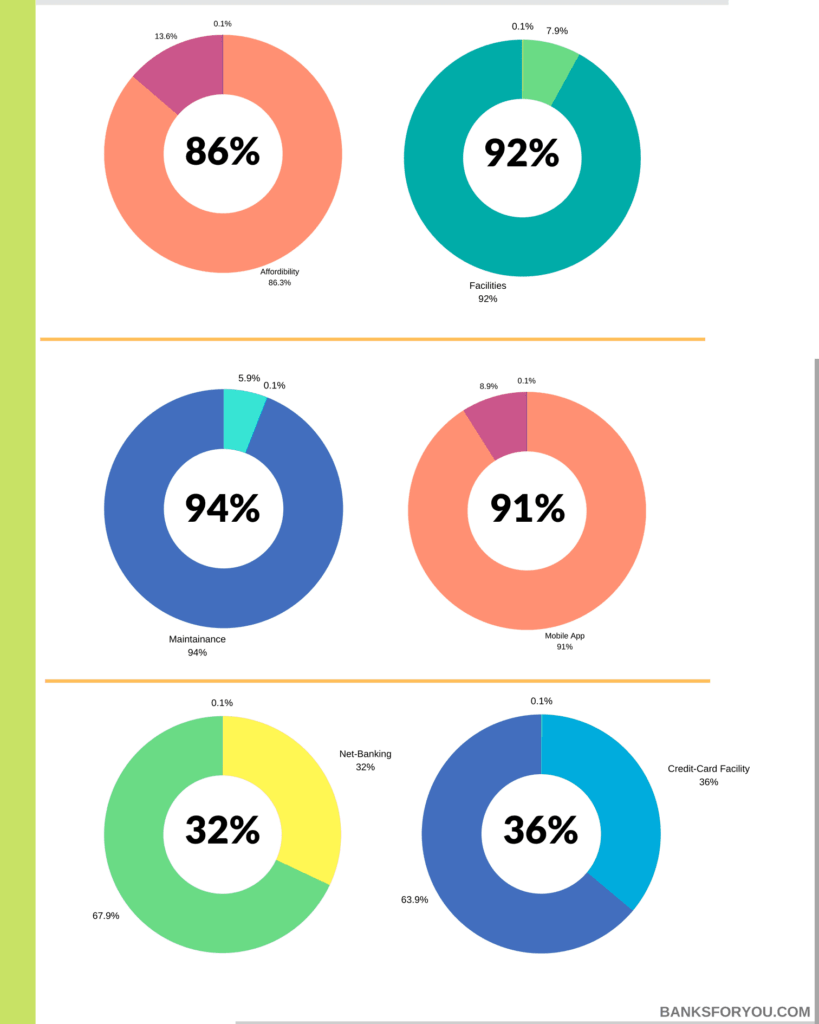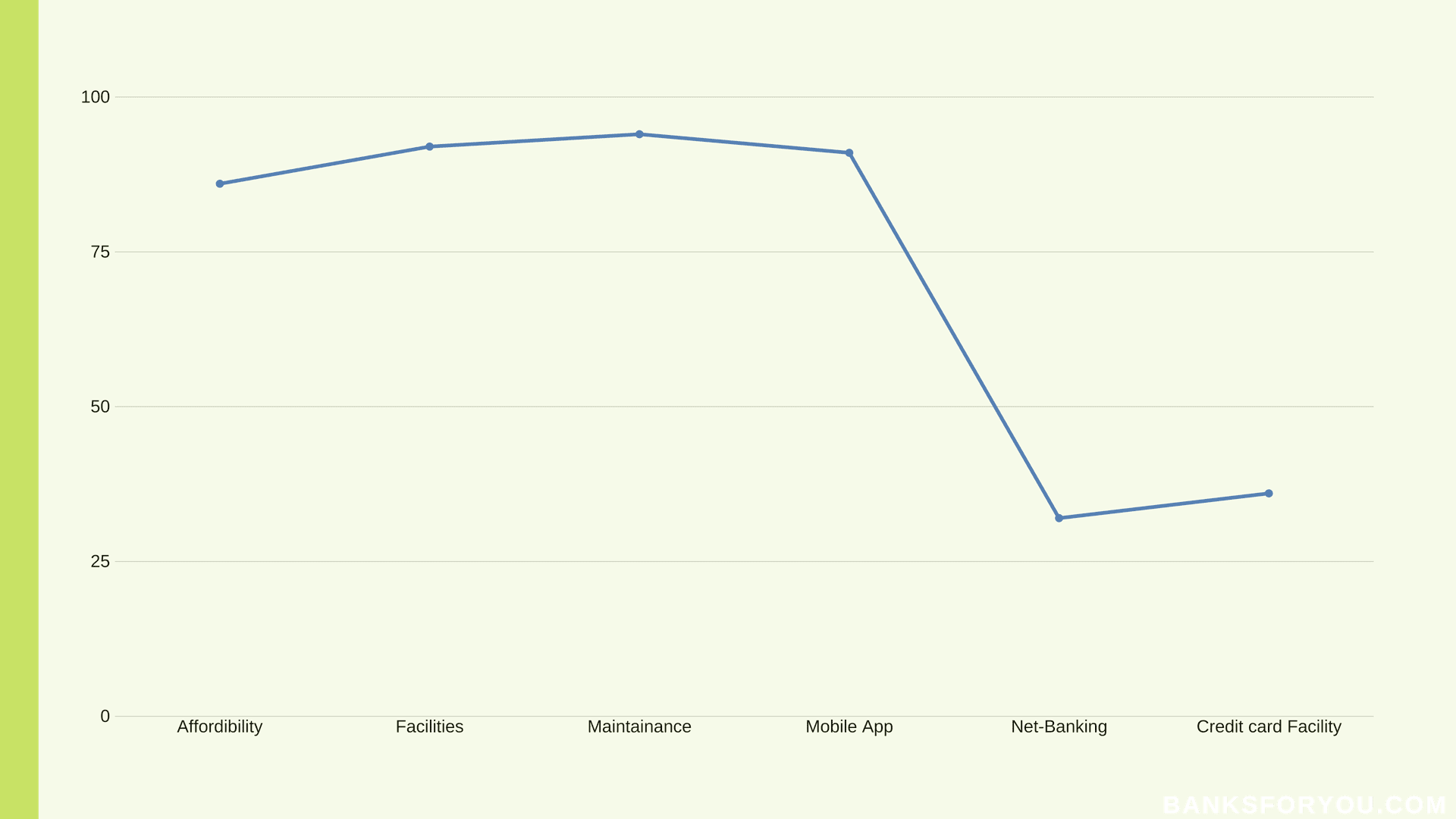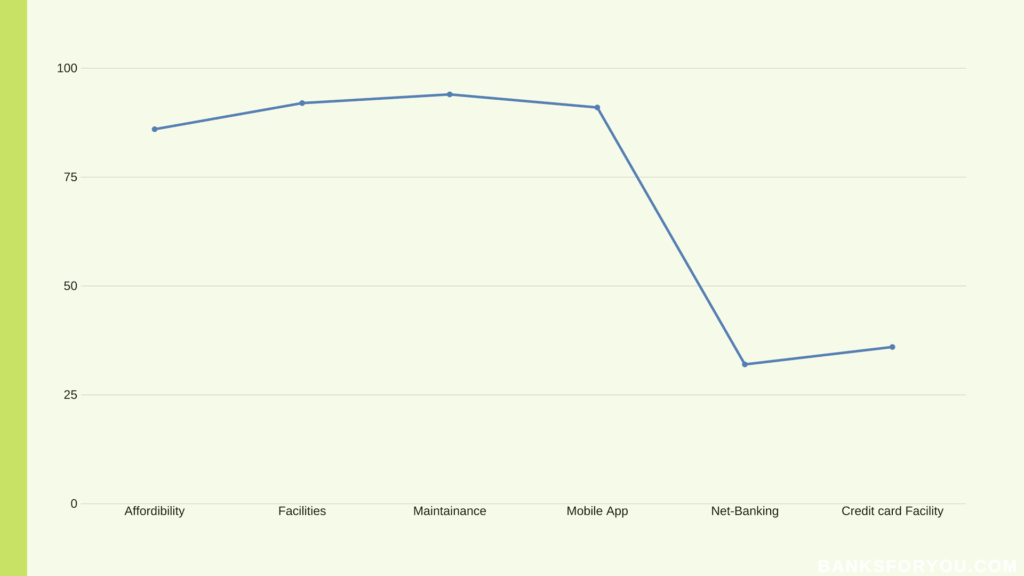 INDUSIND THROWS A CAMPAIGN TO CELEBRATE ITS 25 YEARS JOURNEY

---
7. IDBI BANK (Bank Aisa Dost Jaisa)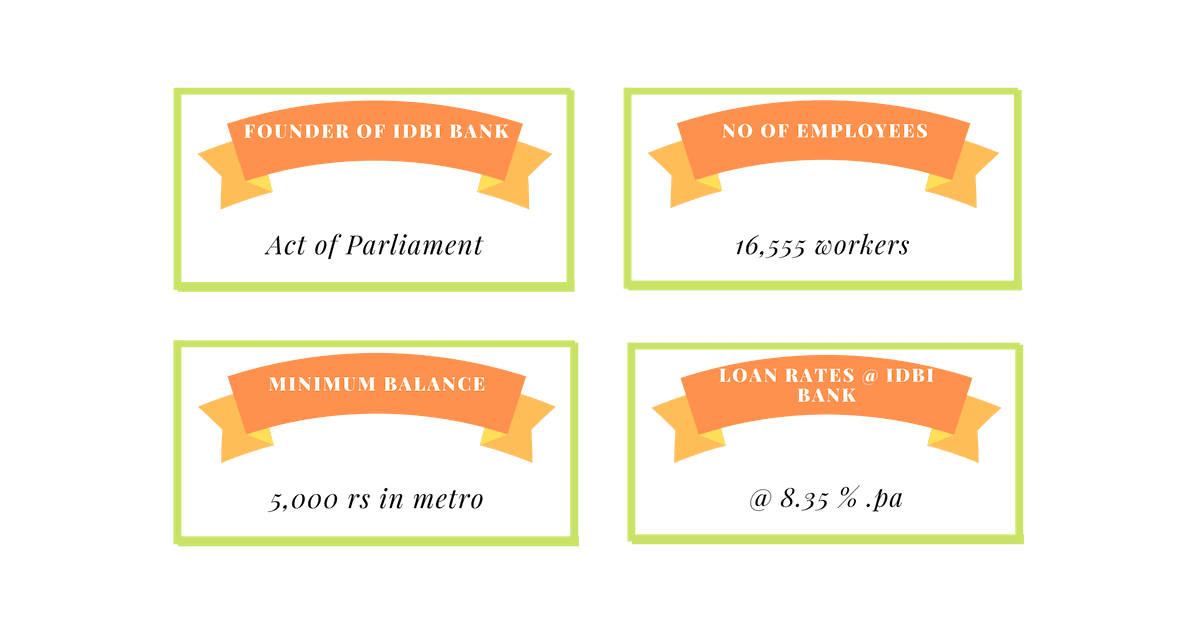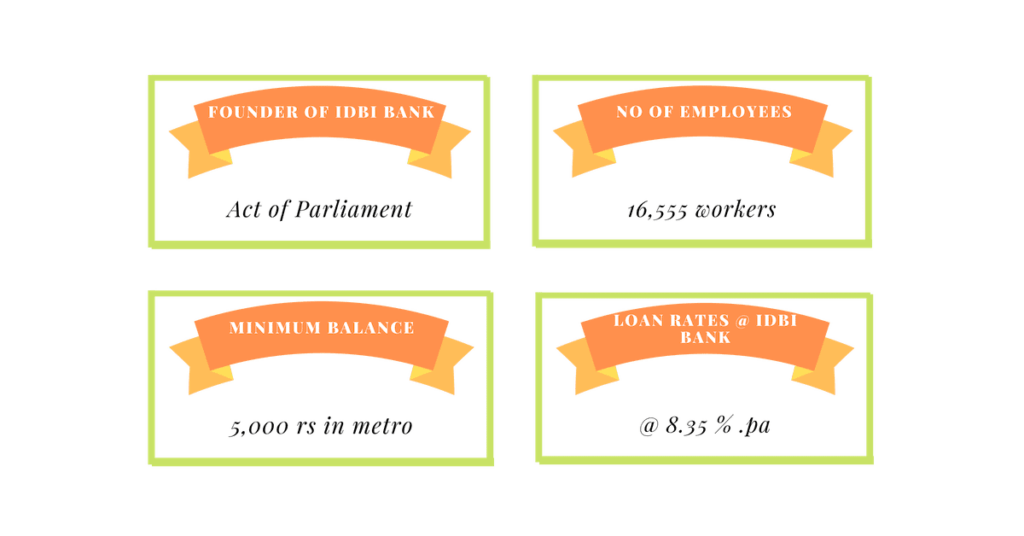 Maybe you reached this after reading about the two private banks earlier Ah Ha!
Now it's turned for the IDBI which has a little touch with the Government as well as 51% is acquired by LIC. This bank was founded on 1st July 1964. Headquarters located in IDBI Tower, Cuffe Parade, WTC complex, Colaba, Mumbai, India.
The bank has around 1,892 branches and 3,683 ATMs around India including overseas.
The bank also trades with different services such as:-
Investment Banking
Royal Bank
Power Kidz Account
Indian Army Salary Accounts
LIC Premium Payment
PayMate
And many more services.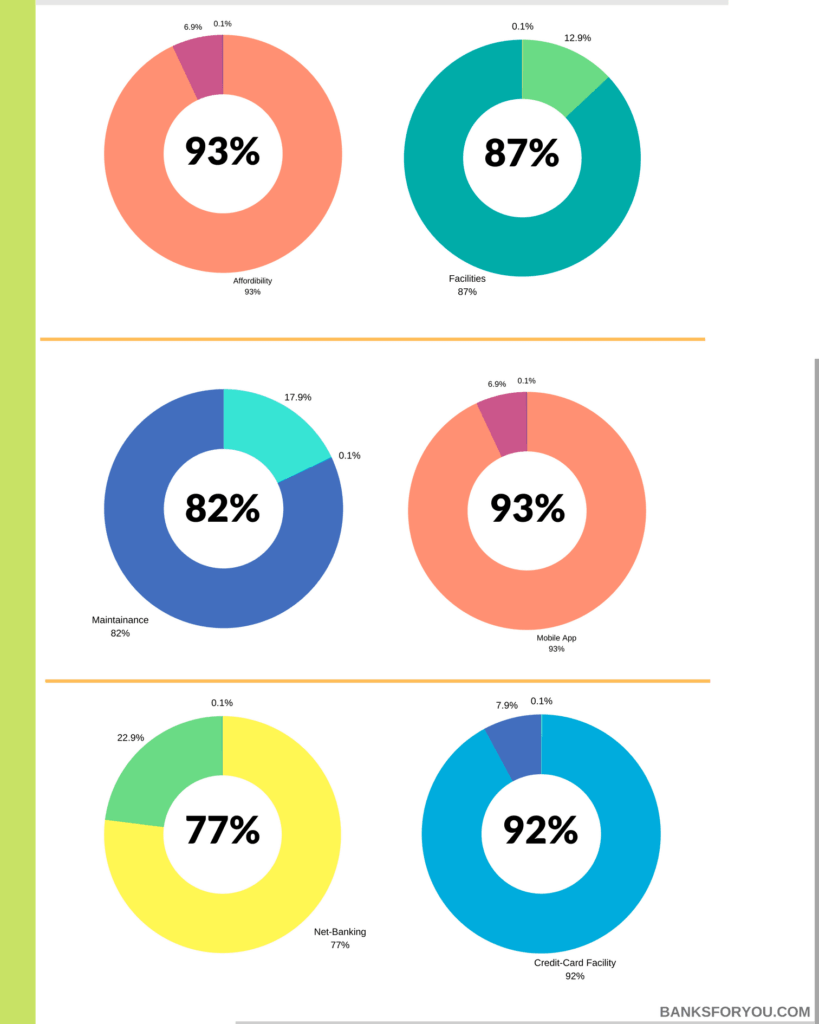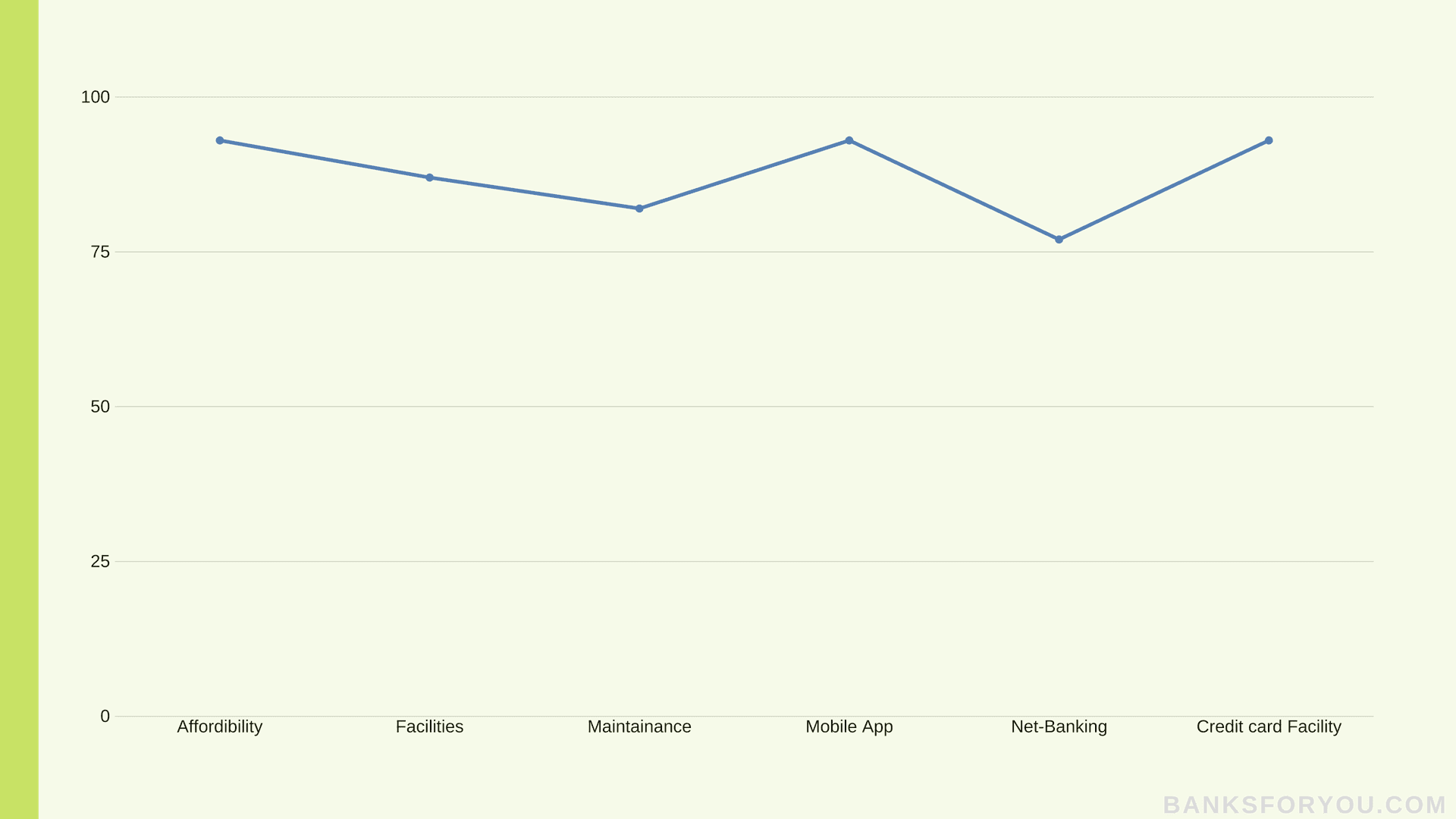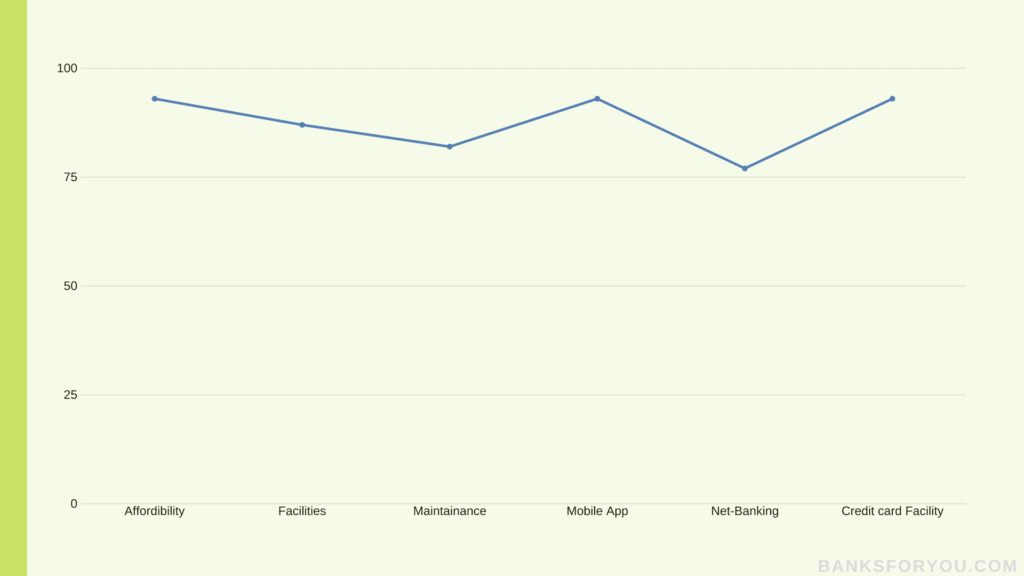 IDBI BANK WON "OVERALL BEST BANK" AND "BEST PUBLIC SECTOR BANK" AWARDS.

---
6. KOTAK MAHINDRA BANK (Lets make money simple)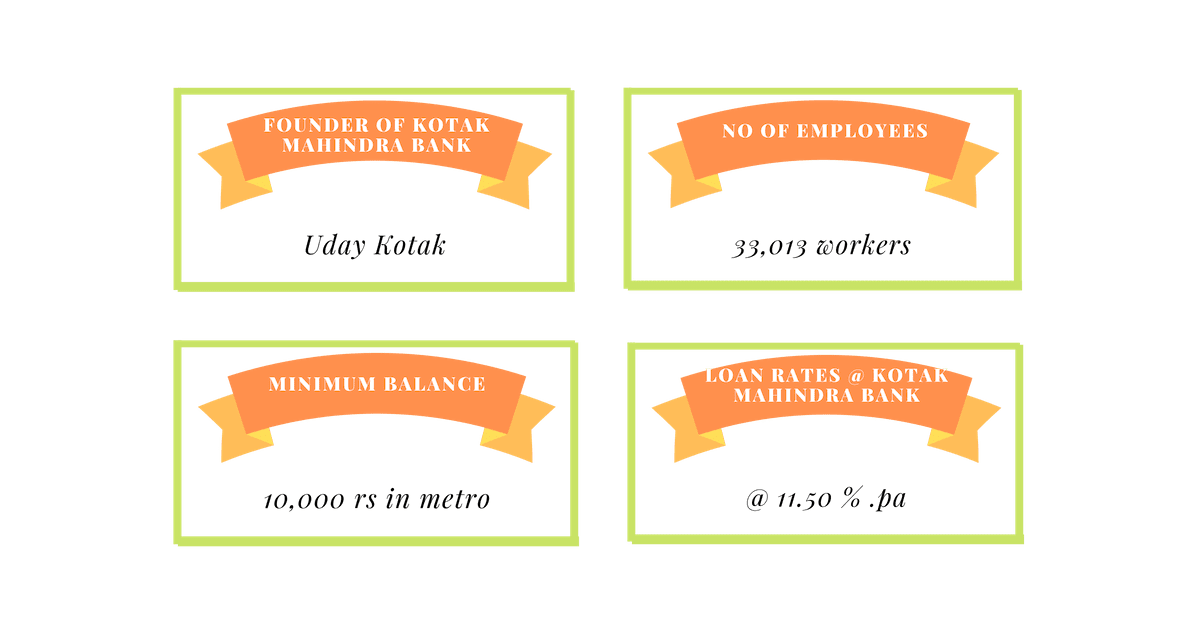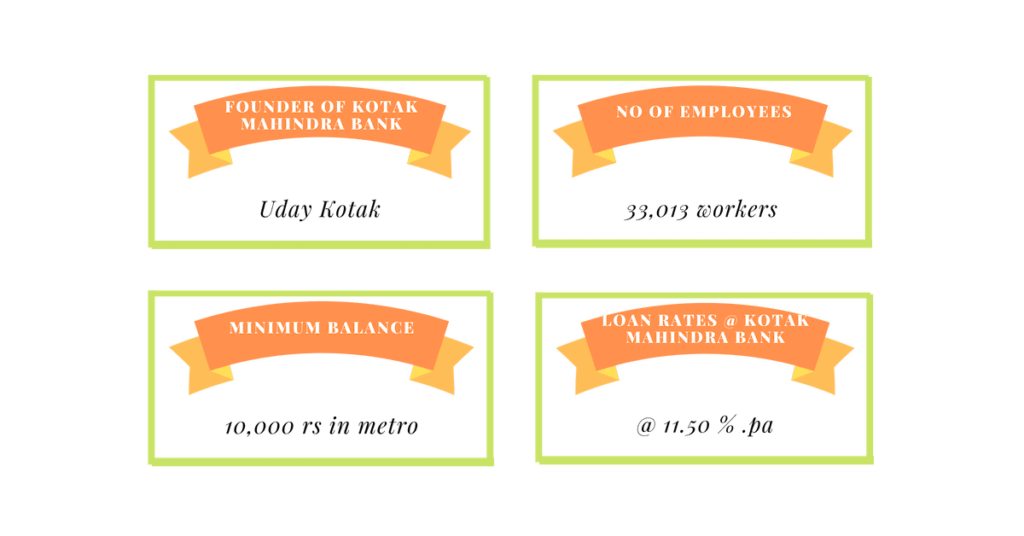 KOTAK MAHINDRA BANK is an RBI-approved Bank.
It was founded in February 2003. Headquarters are located in Mumbai, Maharashtra, India.
It has over 1391+ official Kotak bank branches and 2,231 ATMs across India.
The bank also trades with different services such as:-
Retail Institutional Accounts
Know your balance
Tax saving Fix deposit
Gold Loan
Atal Pension Yojana
Kotak 3 in 1 bank
And many more services.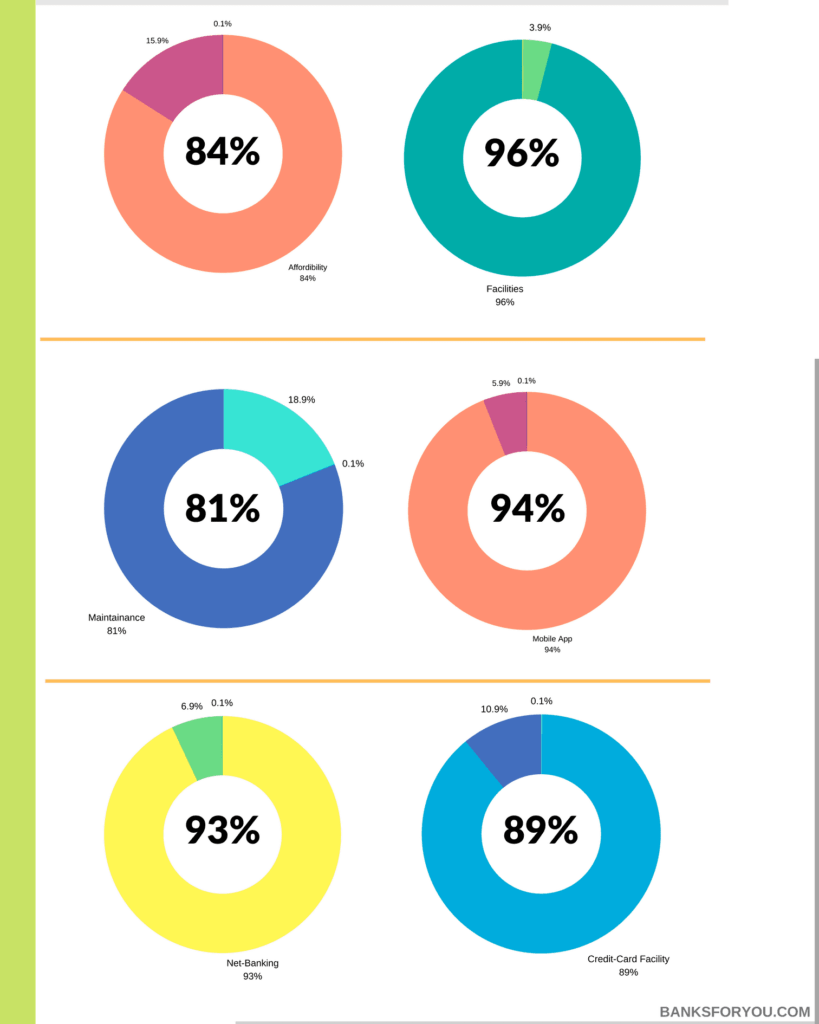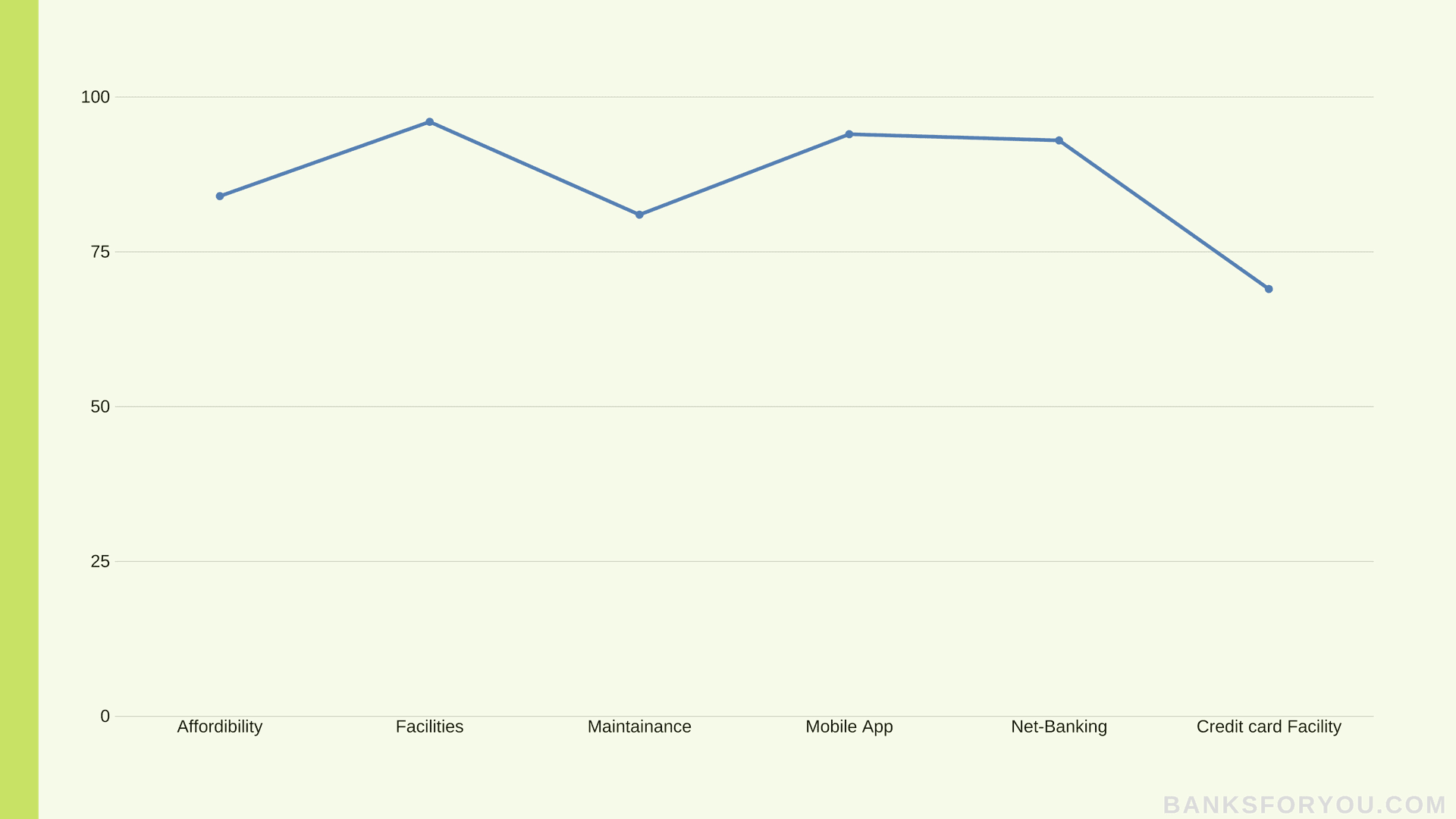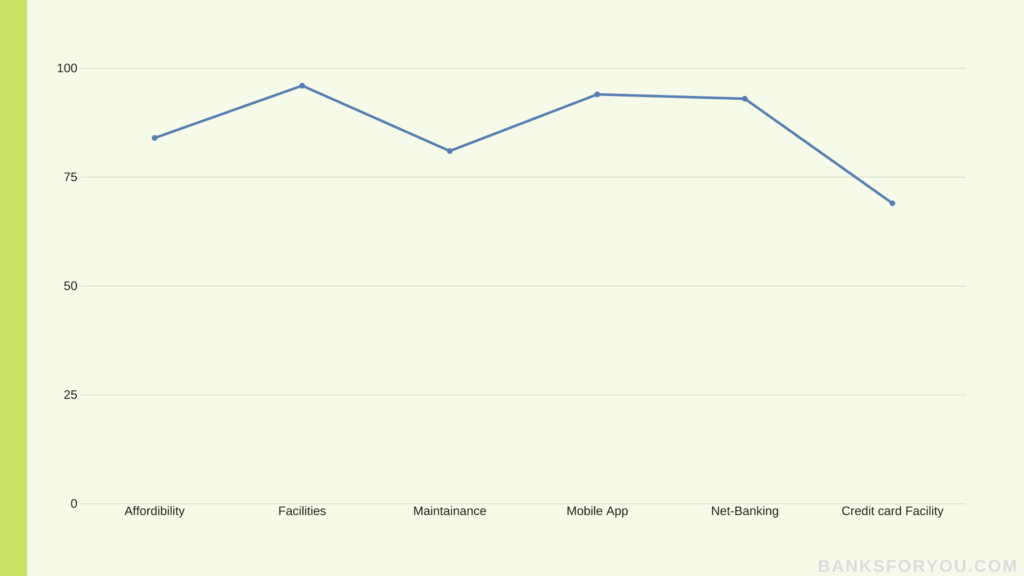 KOTAK MAHINDRA BANK IS THE SECOND MOST LARGEST PRIVATE SECTOR BY MARKET CAPITALIZATION.

---
5. BANDHAN BANK (Aapka Bhala,Sabki Bhalai)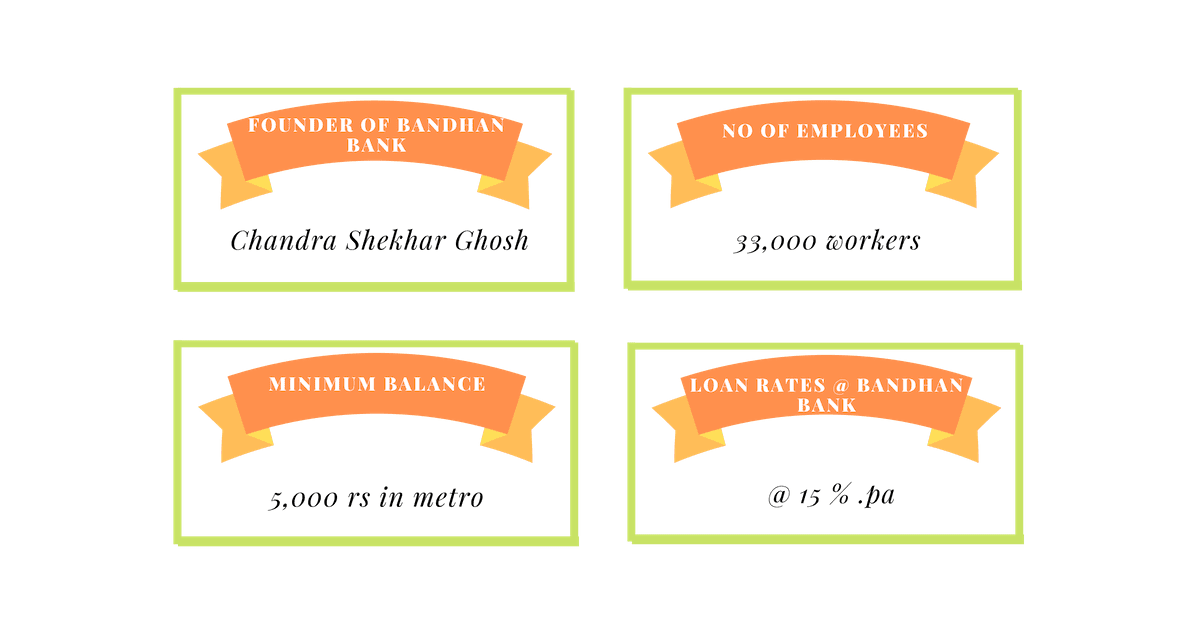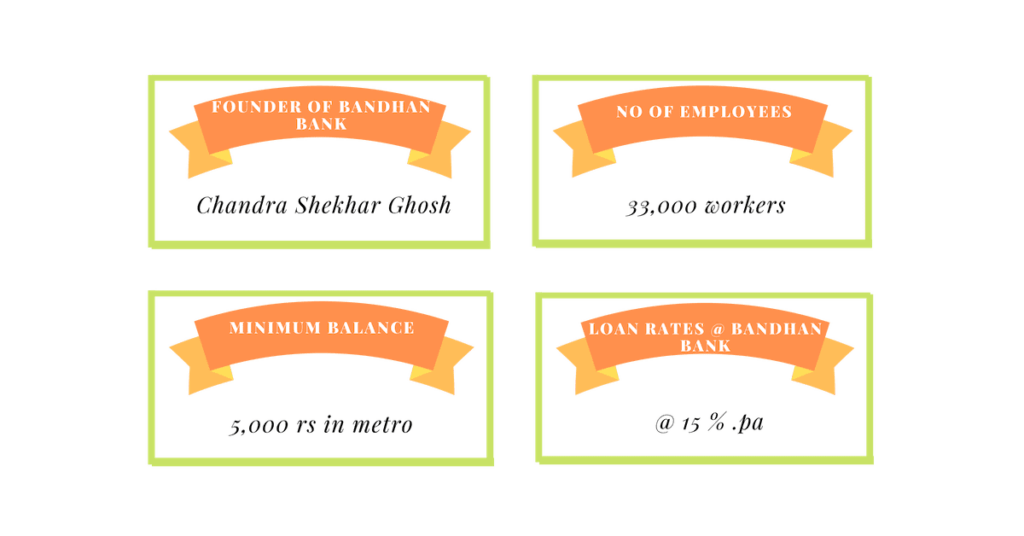 It is the youngest bank among all the banks listed as it was founded on 23 August 2015. This bank gained popularity within very less time because of it's offering that competes with other banks.
The bank's headquarters are situated on Kolkata, West Bengal. It has over 1009 bank branches and 485+ ATM's consisting of 13.5 million subscribers.
The bank also trades with different services such as:-
MSME Loans
Micro-Loans
Senior-citizen Fixed deposit
NRI Banking
Samriddhi Business Loan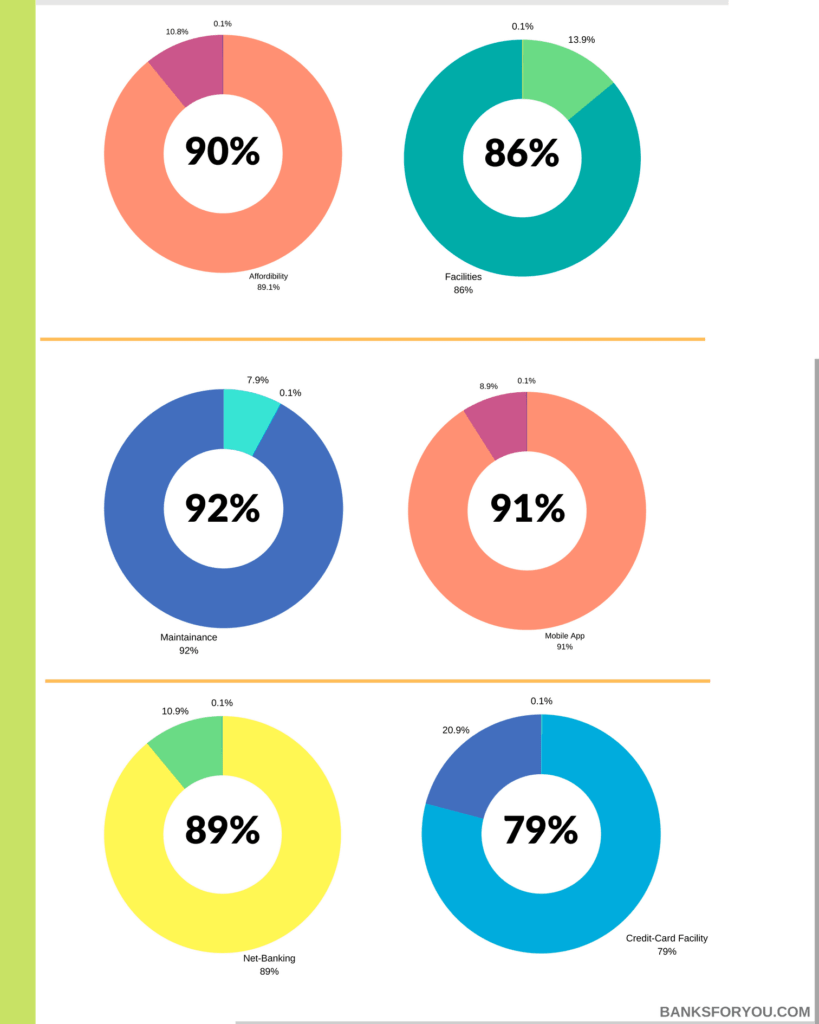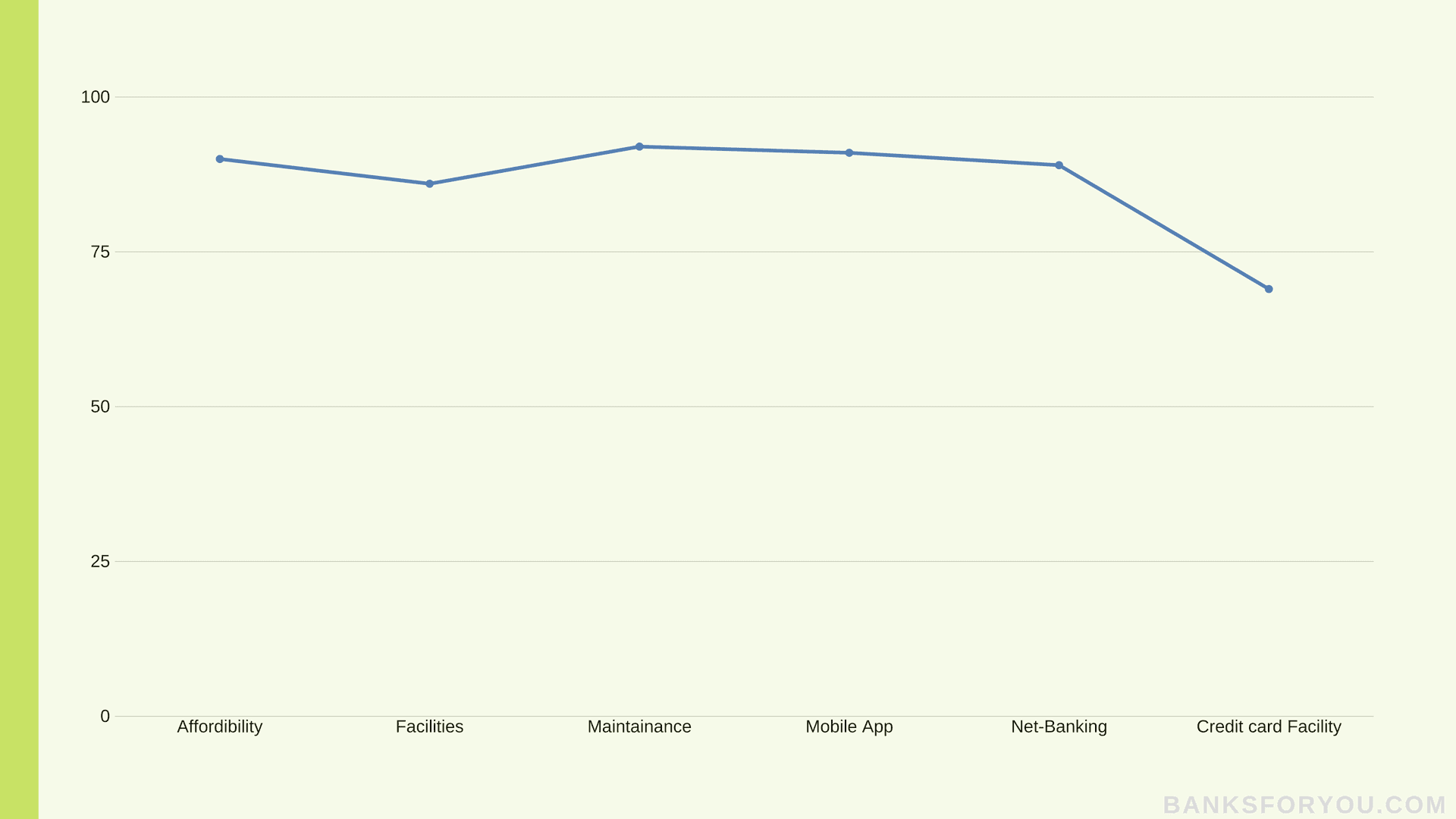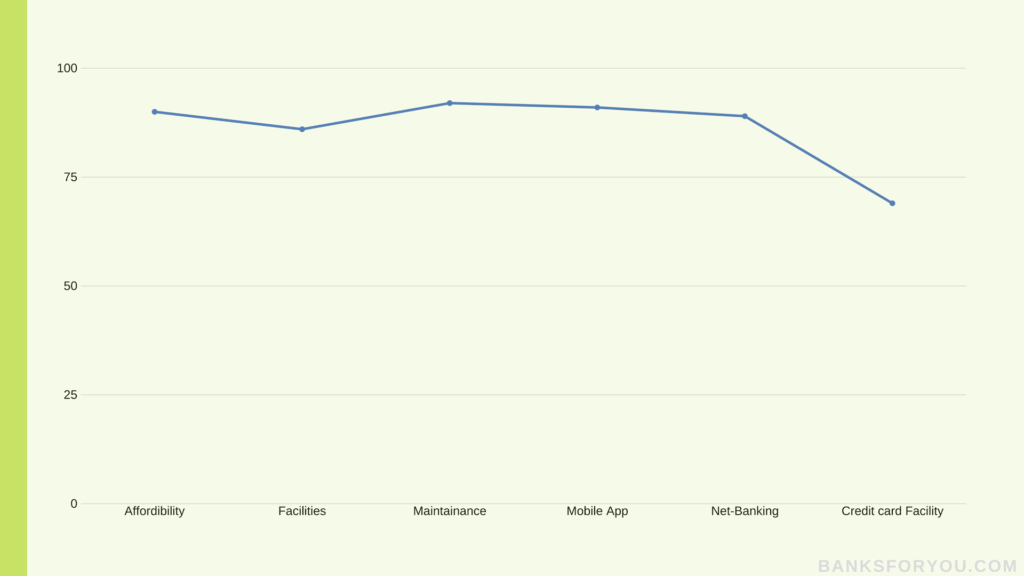 BANDHAN BANK IS RANKED AT 7TH POSITION IN INDIA BY ITS MARKET CAPITAL

---
4. CITI BANK (The Citi Never Sleeps)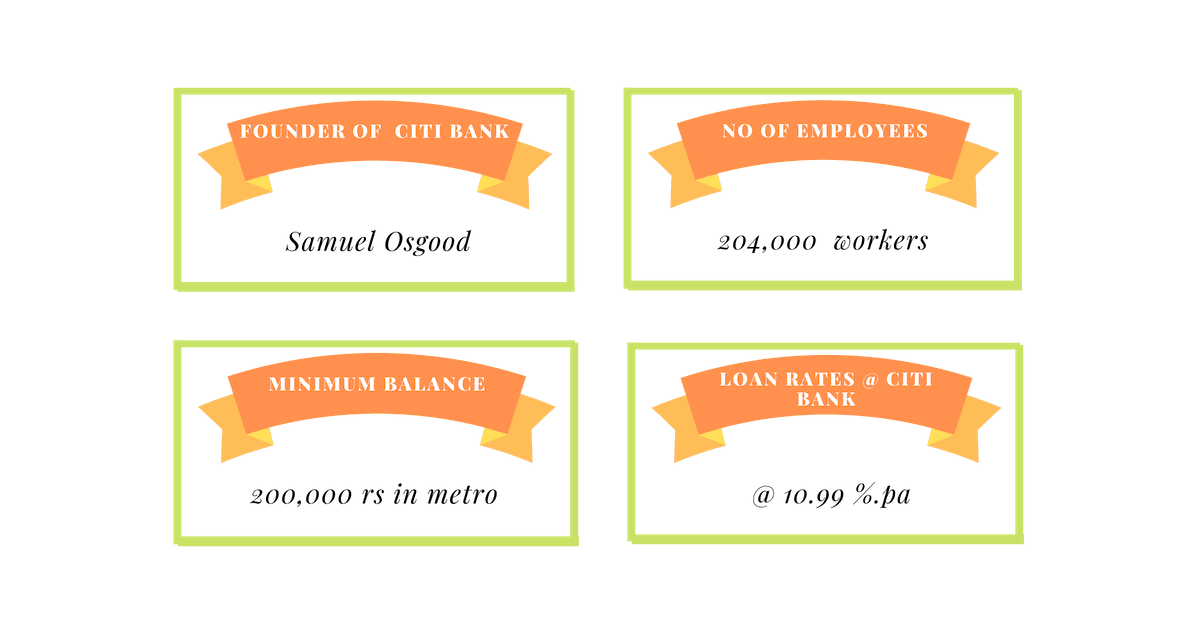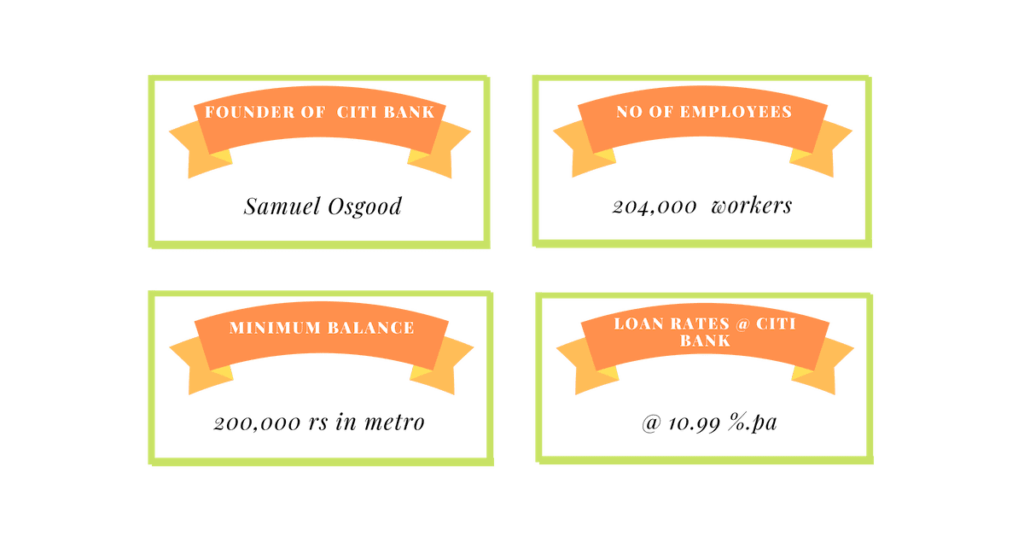 CITI BANK is the only foreign bank that exists in India. This bank provides facilities to its users that none of the banks provide such as from loans to demand drafts, everything can be provided to the subscriber in the home by just tapping the options on the Phone.
These banks are only available in metro cities and the outskirts of its main cities. 35+ branches are available all over India. And a limited number of about 700+ ATM's are spread over the cities. However, every person cannot gain the bank's luxurious facility by sitting back home.
As you need to maintain a minimum amount of Rs 2 Lacks for opening a savings account however this may differ during the time of creating an account. You may check on the CITIBANK website. The bank also deals with different services such as:-
CitiAlert
Citi Mobile
Statement on Email
Online security
Online Credit Card payment through Non-Citibank Account
Pay personal loan EMI online
Instant IPIN
CITI GOLD Benefits
CITI rewards
And many more services.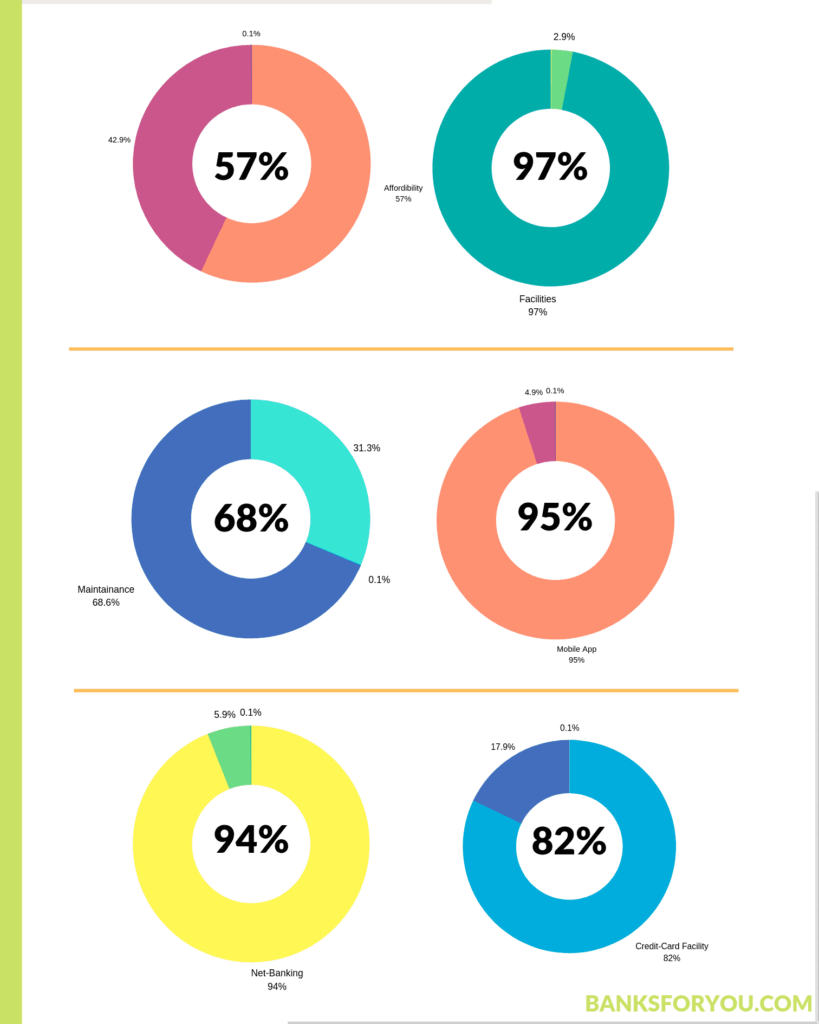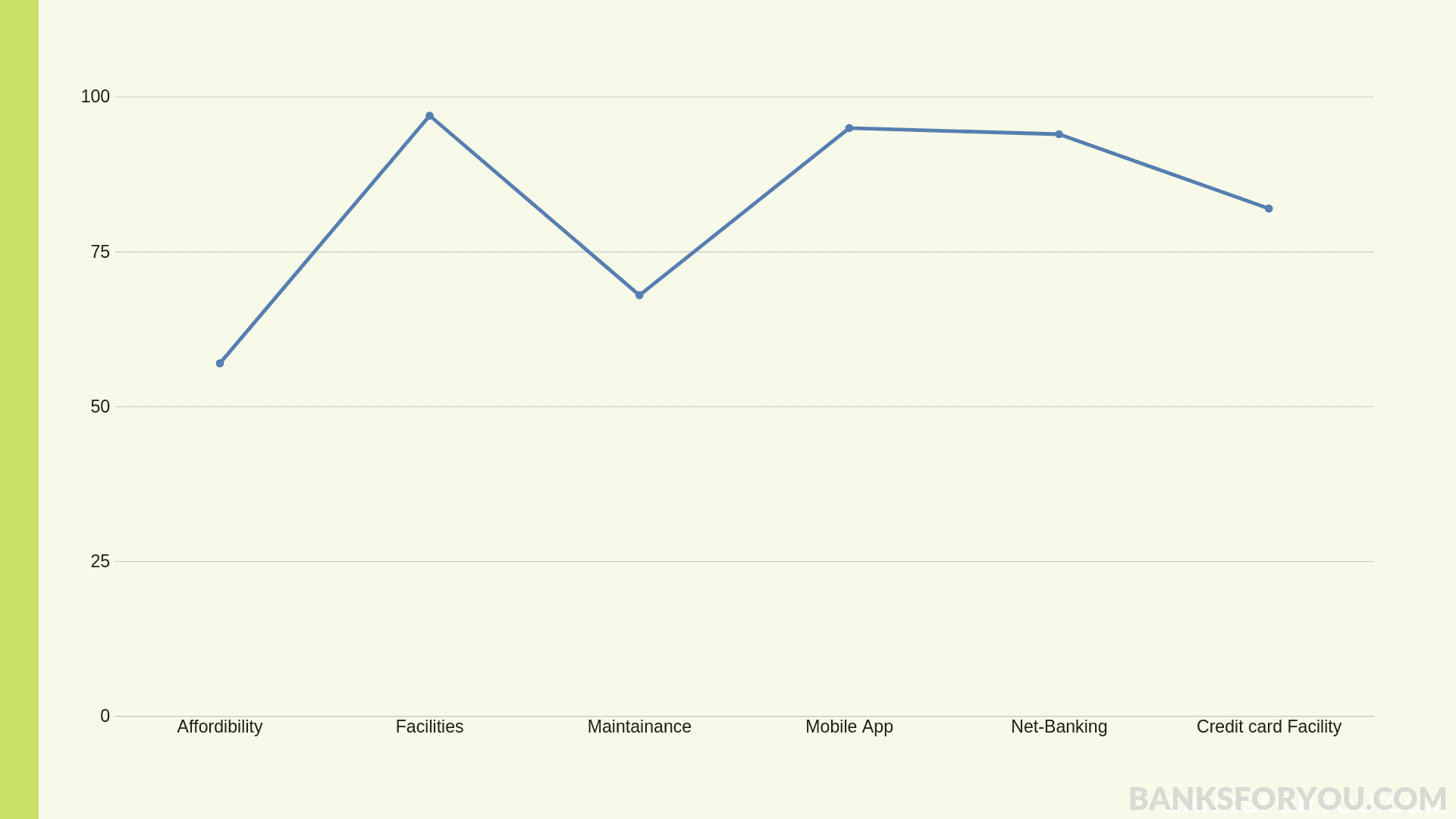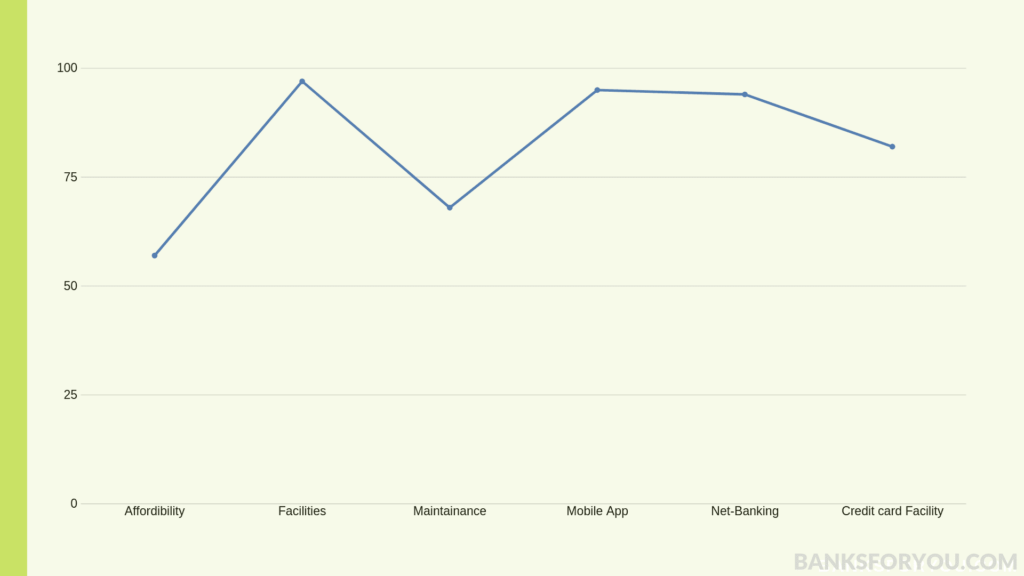 CITI BANK HAS THE ONLY BANK WITH HOME BANKING SOLUTIONS IN INDIA.

---
3. AXIS BANK (Badhti Ka Naam Zindagi)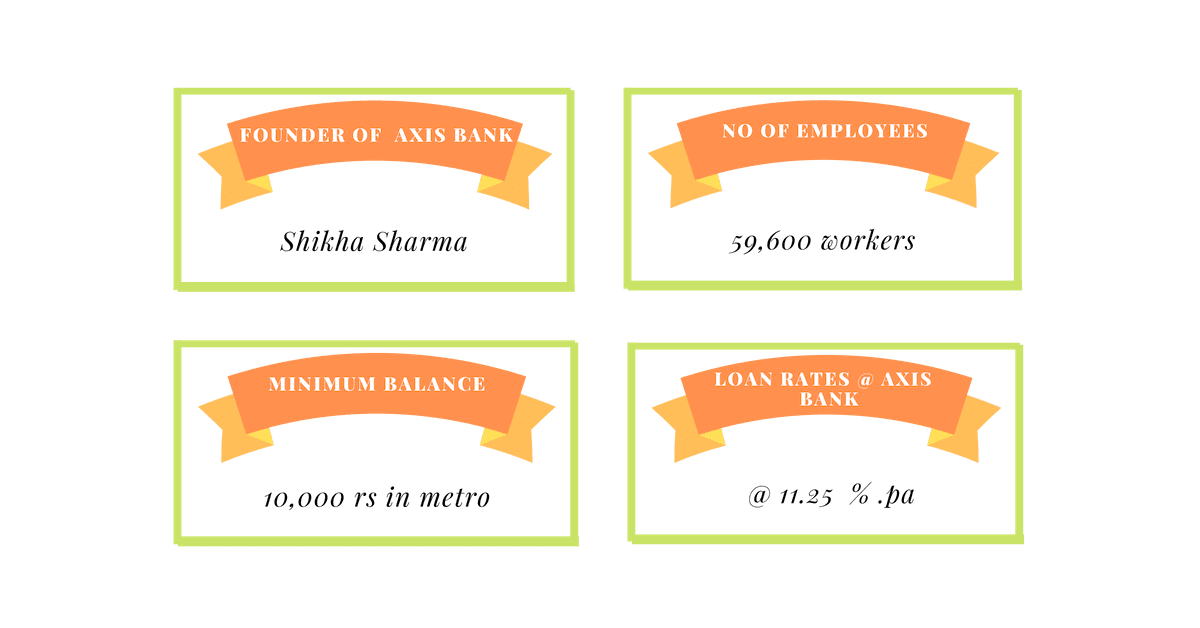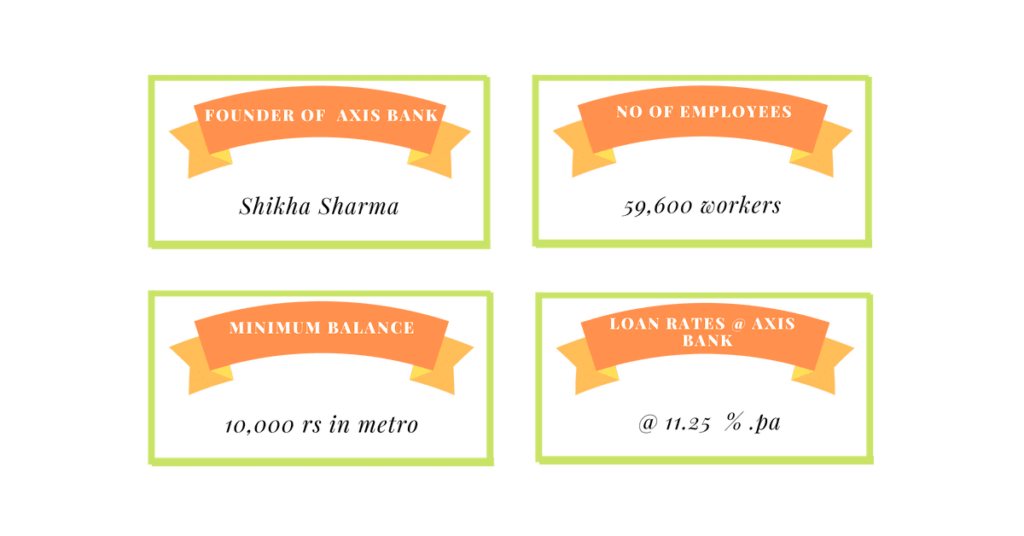 Axis bank is the most advertised and famous banking service for offers and deals they provide to their customers as well as the third-largest bank in India.
Axis bank has many brand collaborations to provide different offers and make users use both the services. Axis bank was founded in 1993 about 27 years from now (2020).
Headquarters located at Mumbai, Maharashtra. It has branches over 4,050 branches and 11,801 ATM's across the country.
Travel insurance
Axis-direct Invest Account
Transit Card
Holiday Loan
Axis PAYGO
And many more services.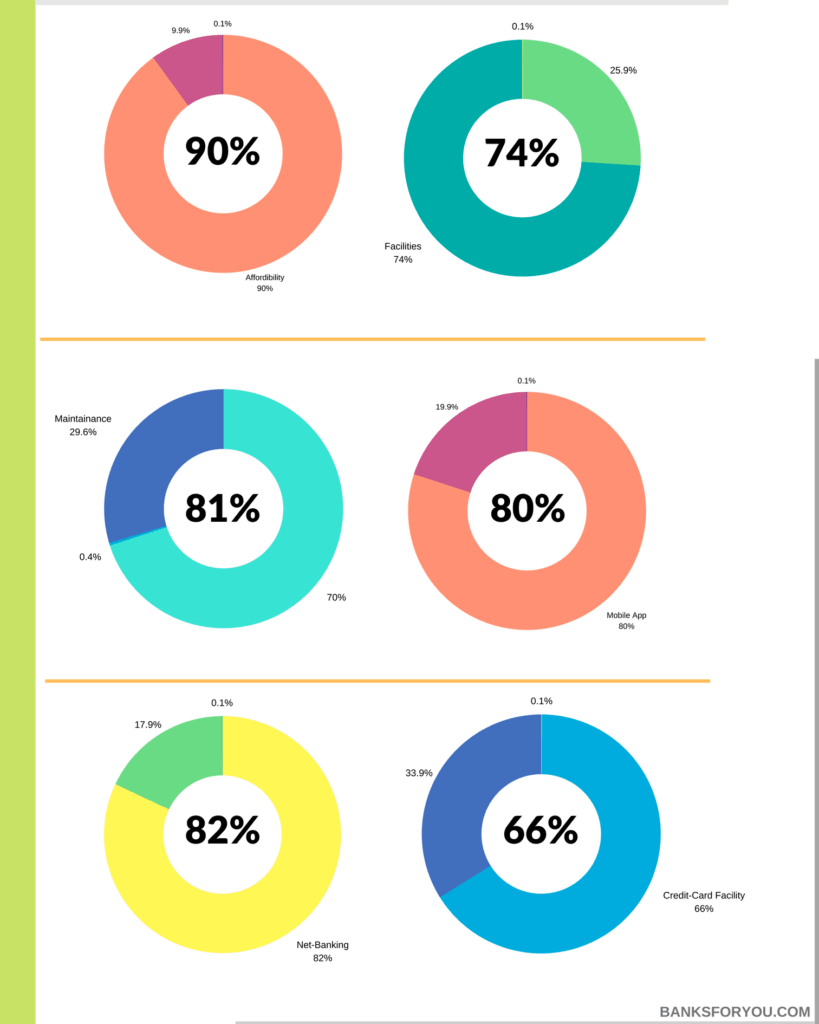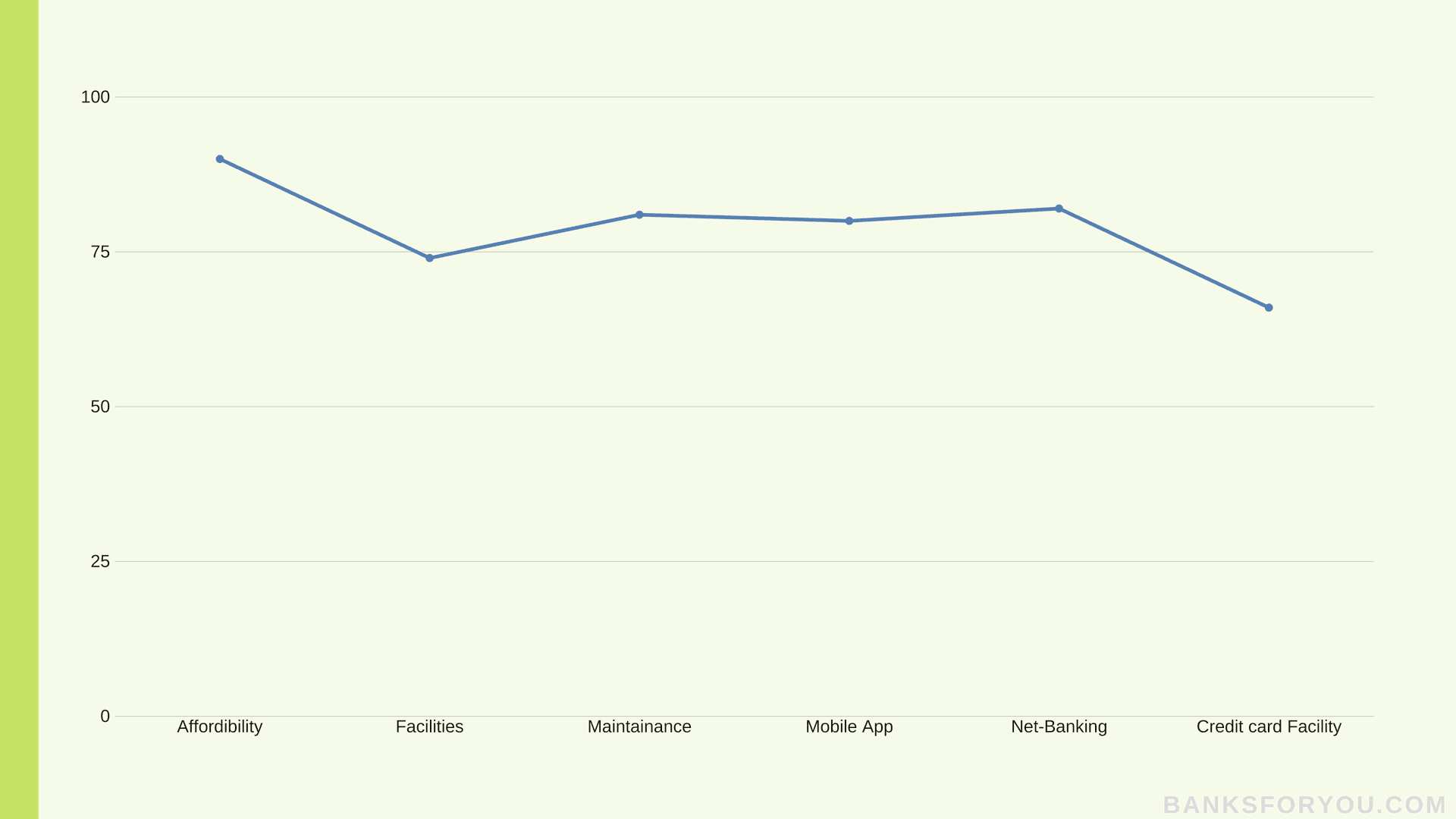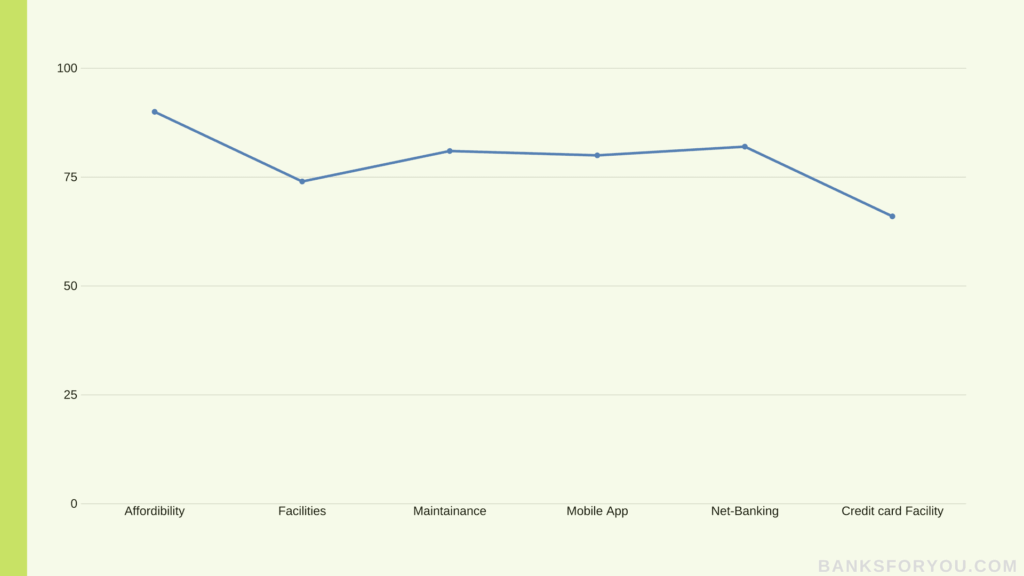 AXIS BANK WAS AWARDED WITH THE BEST SECURE BANK IN INDIA BY DSCI.

---
2. ICICI BANK (Hum Hai na…)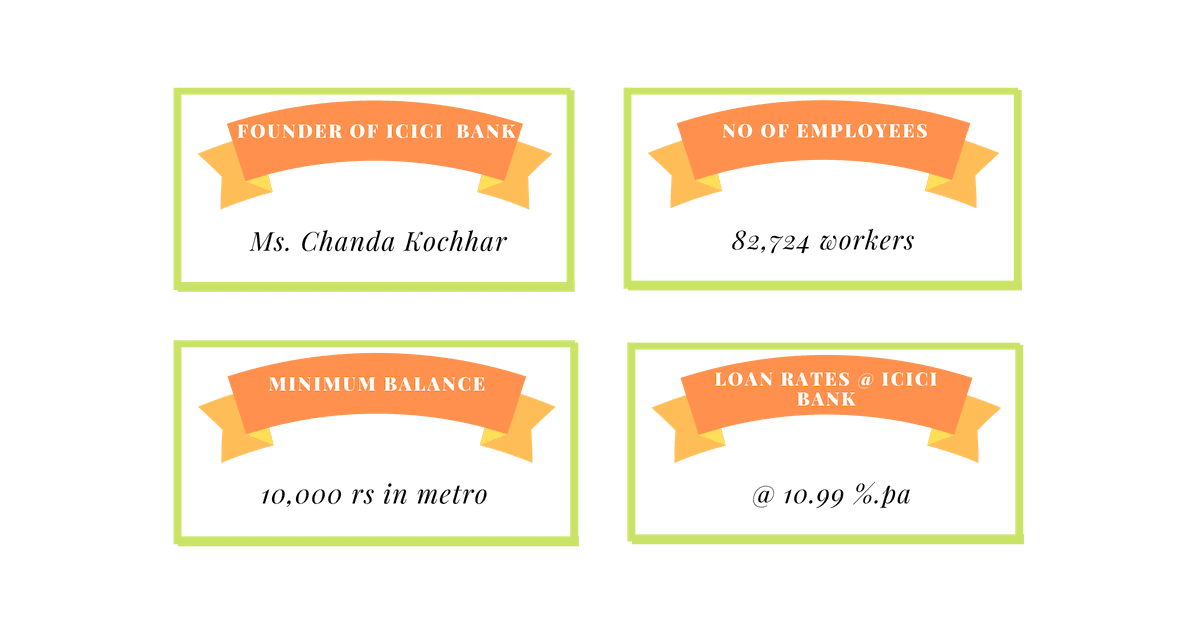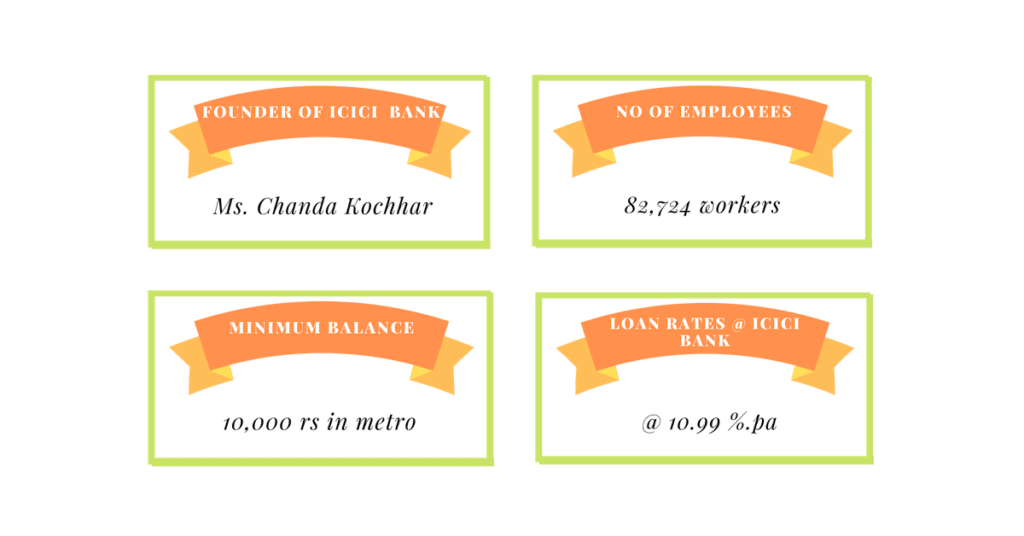 ICICI (industrial credit and investment corporation of India) Bank is one of the top 2nd rated and largest bank in India by assets and Market Capitalization. This Bank is as well approved by RBL for banking operations.
This bank introduced online banking solutions in the year 1998. Maybe there are many large allegations on this company, but still, it managed to stand up to achieve "Best Retail Bank in India".
Headquarters located at Bandra, Mumbai, 15,589 ATM spread over the whole country(India) as well as provides services over 17 countries including India. And 5,275 branches over India.
The bank also deals with different services such as:-
Personal Loan
Demand Draft facility
iwish
FD and RD
General insurance
Car insurance
Educational Loan
Micro Banking
Tax solutions
And many more services.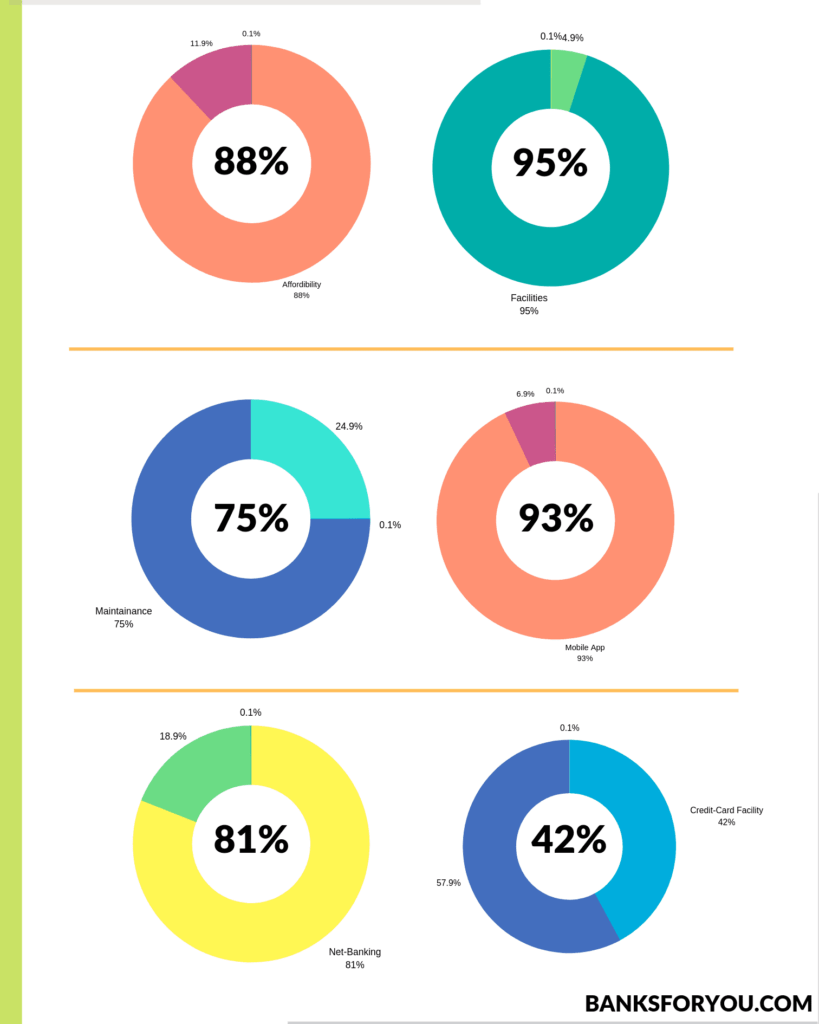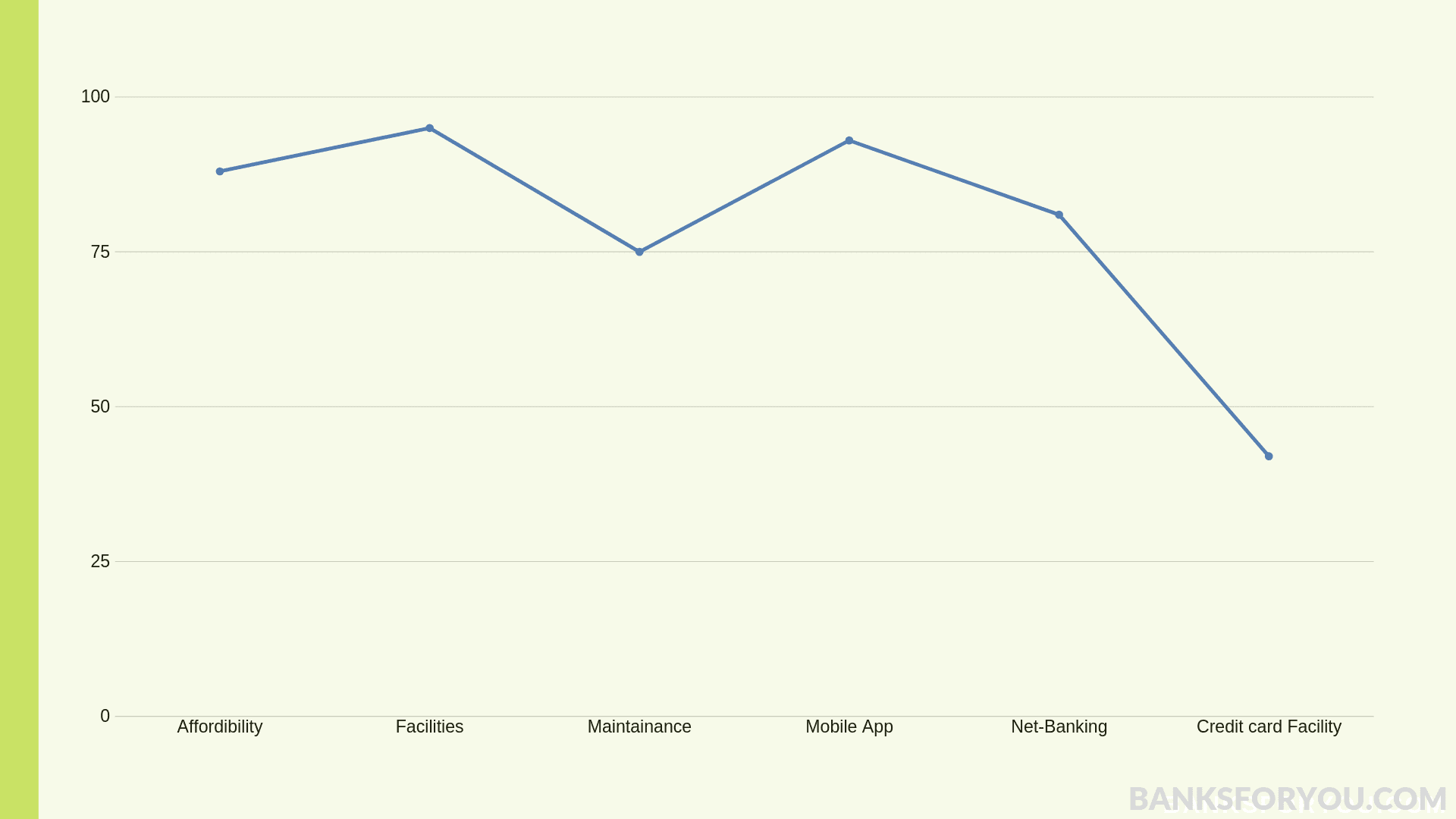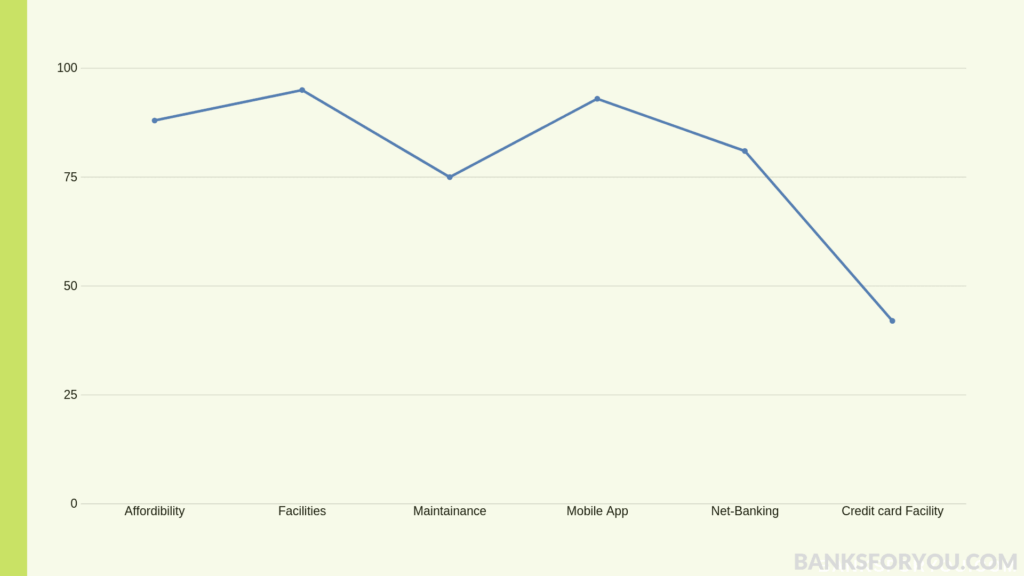 ICICI BANK IS DECLARED AS WINNER IN "PRODUCTIVITY" CATEGORY.

---
1. HDFC BANK (We understand your world)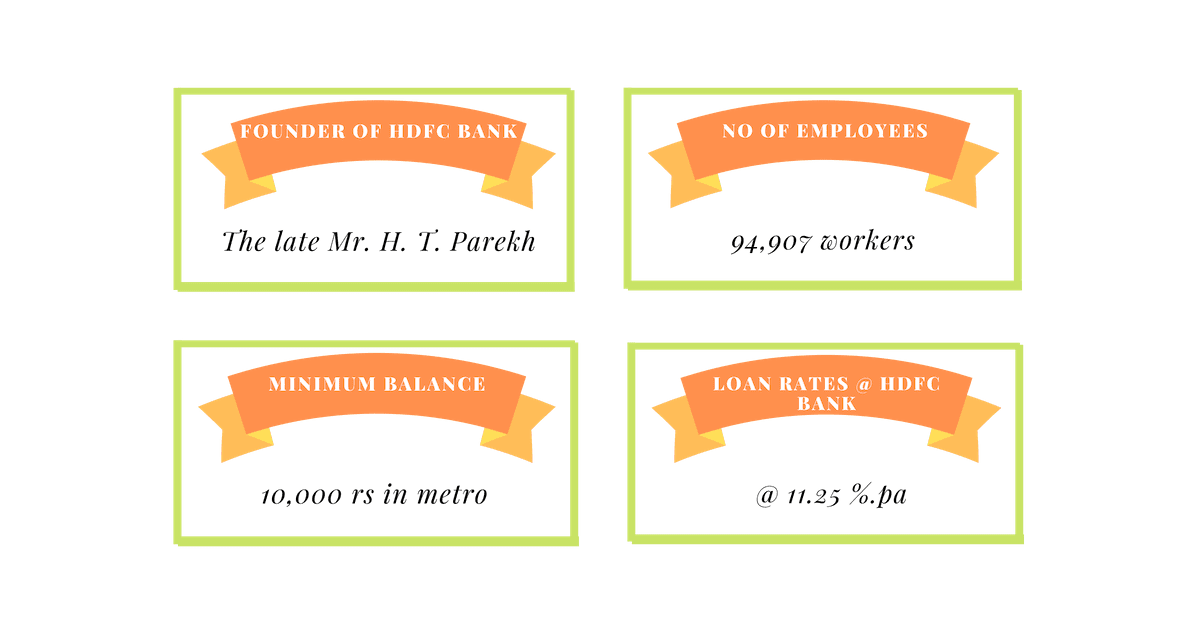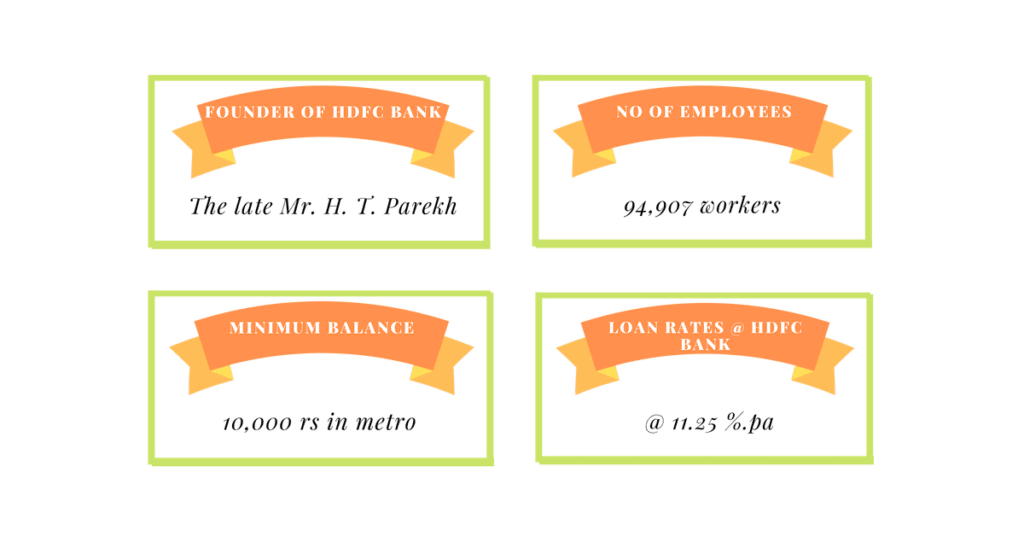 HDFC (Housing Development Finance Corporation) bank is the largest and trusted among all the private banks in India.
It is the first bank to be approved by RBI to deliver banking service to their customers, as well as their assets, are far better and vast than any other among the best private banks available out there.
They have 5,345 branches and 14,533 of ATM's spread over 2,787 cities. Want to know HDFC ATM near you Click Here.As well as if you want HDFC bank balance check out this article. The bank also deals with different services such as:-
Savings Account
Salary Account
Current Accounts
Pension Accounts
Personal Loan
Home Loan
Car Loan
Educational Loan
Demat Service
Atal Pension Yojana
Life Insurance
Health Insurance
Forex Exchange
Premium Banking
And many More Services.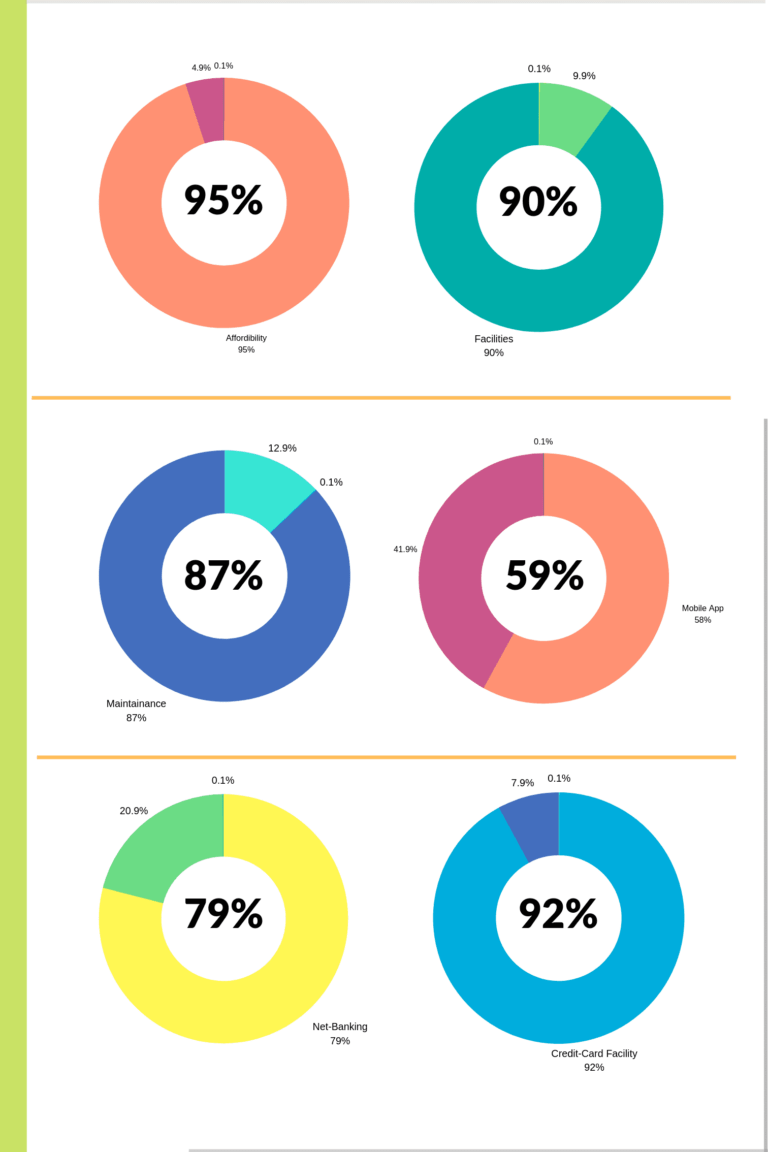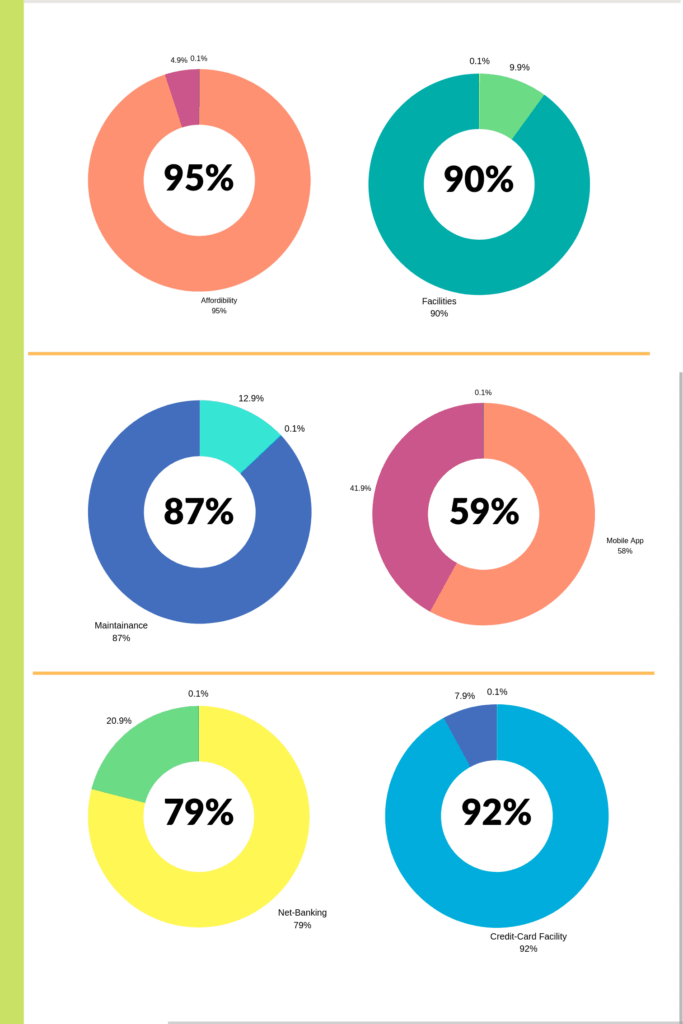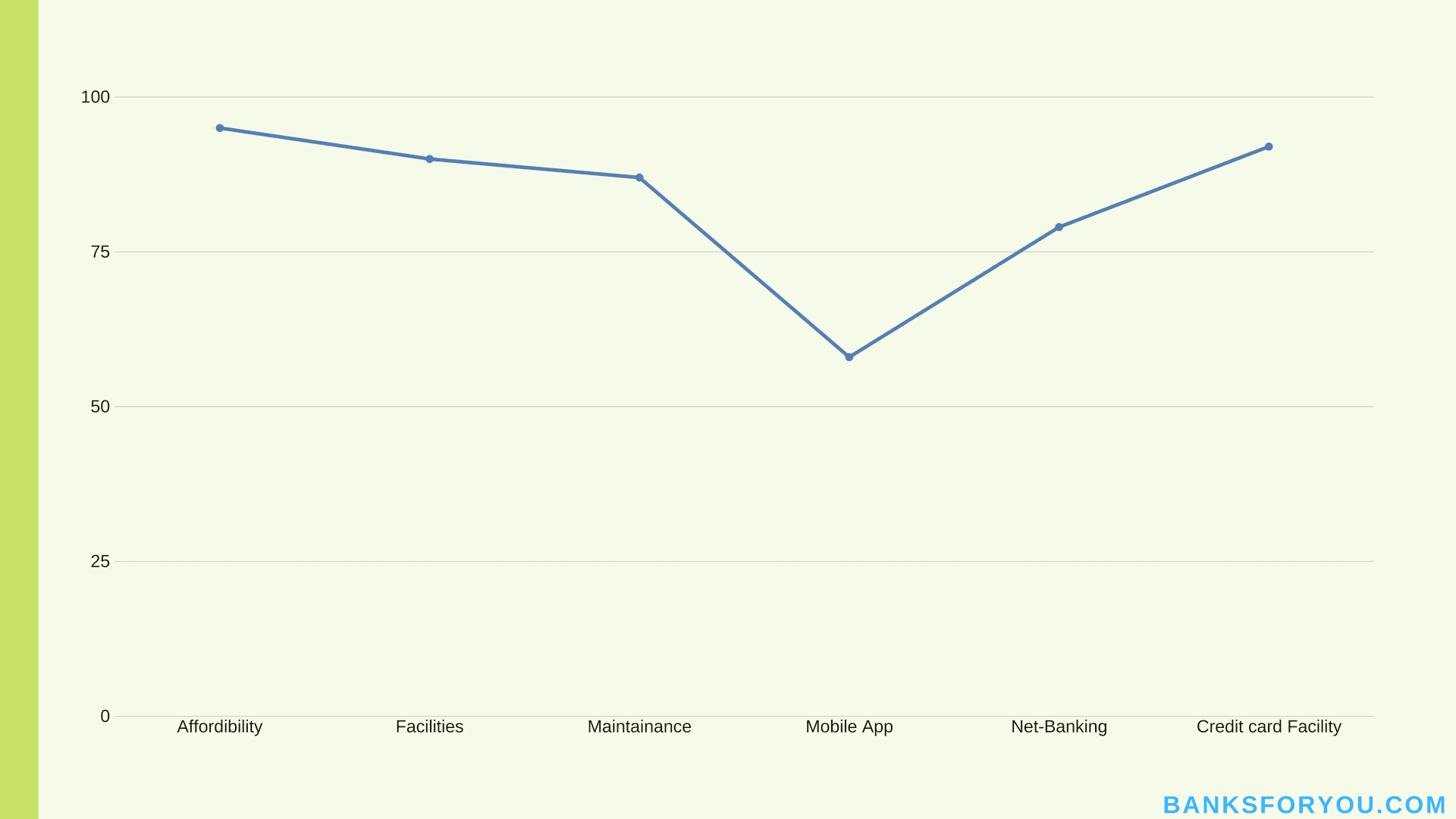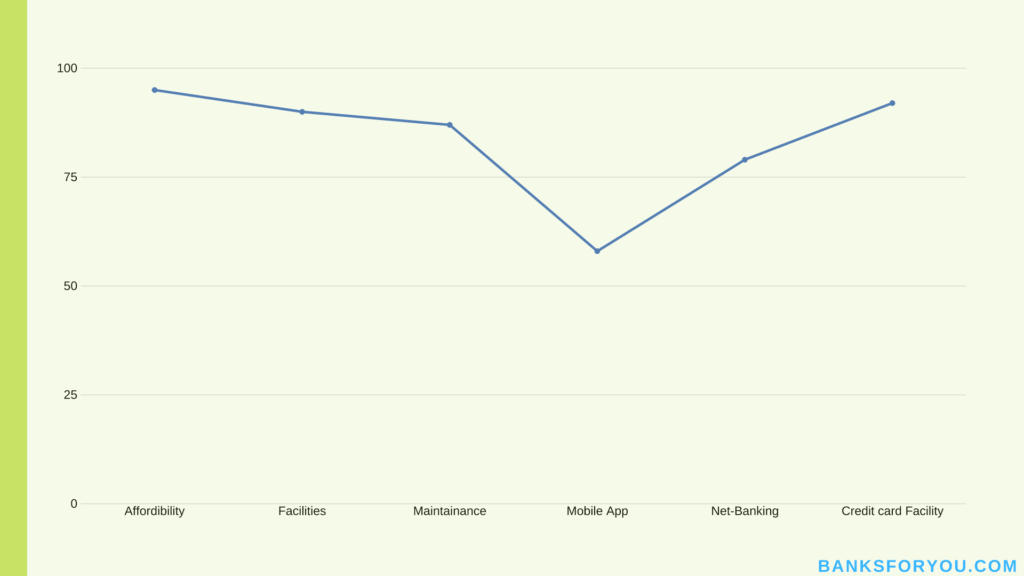 IN INDIA 2016, HDFC BANK BECAME 'BEST BANK PERFORMER' OF THE YEAR.

---
► Advantages of private sector banks:-
✔ Top class service.
✔Fast operations
✔Great customer service
► Disadvantages of private sector banks:-
☓ Transaction charge is very high.
☓ Minimum balance requirements are very high.
☓ Loan rates and insurance policies are tricky.
---
Conclusion
Finally, a detailed understanding of the various best bank from different aspects shows us that Private banks are far more advanced with talented employees to work for you.
They are more reliable, fast and more productive in terms of the services they provide.
Yes, but don't worry if you are thinking to apply for any of these banks then you can. Obviously, there may be many questions on your mind but will certainly be answered in the FAQ section.
Lastly, if you are a business owner or a busy worker you should definitely go for private banks to use your time efficiently.
---
What are the top private investment banking firms in Mumbai ?

Ans: Kotak Securities Ltd is one of the solutions.

How much top private banks pay to chief compliance officers ?

Ans: The average salary is 6-14 Lakhs/annum.

What are the top ten banks in India ?

Ans: These are the main top private banks currently in India:-
1. HDFC BANK

What is bank with average high salary in India ?

Ans: In terms of salary, CITIBANK has a high average pay salary as they are one among MNCs.

Which private bank is best in India ?

Ans: As per the 2020 financial awards, SBI along with HDFC being a private won the award consecutively 6th times.

Which private bank is the fastest growing in India ?

Ans: According to CNBCTV18, HDFC bank is the fastest-growing non-Chinese bank in the world and over the past 5 years, it is reportedly showed growth of 300%.
And this reason is strong enough, to prove why Bank of china recently bought its shares during this recession.

Is HDFC better or Icici ?

Ans: It is really difficult to answer based on one condition because both have there owned benefits, before taking up you can check this blog where both are differentiated.

Who is the richest bank in India ?

Ans: ICICI bank is the richest bank in India as per by total asset size of around Rs.12.50 trillion as of June 30, 2019.

What is the top performing private banks in India ?

Ans: As of top-performing banks right now based on exponential growth, marketing, subscribers, they are –
1) HDFC
2) Bandhan Bank
3) Axis Bank
---