Starting from scratch YONO now being the top most used banking apps among the big players in the market competing the privates.
YONO is an official banking app of SBI(the biggest government bank) while a single issue and misunderstanding isn't a small one for this bank.
Many customers including me sometimes, so confused where to loacate any option we need at that moment and that's the exact feeling you may have to solve this.
YONO has different and even better mobile banking options compared to the other government banks. But thought that isn't an excuse for SBI to get away from this.
Because of their huge customer base, they are encountered with a new problem and if it's a security breach then they are ahead of everything.
Here the problem isn't about any security breach or any misconfiguration but simply not able to find an option that you need and i.e the NEFT option.
Without wasting time let's get into solving this issue that is not only you but many's headaches too.
First of all log into your YONO app using MPIN which is mandatory and if it isn't set already please finish that at earliest for your protection. Also, you need to make sure after you are into your YONO account hover over to the YONO Pay option and click in it as shown in this below screenshot.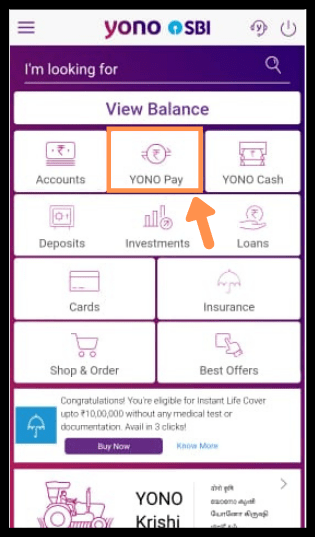 Now a YONO window with many options will open up. From that just focus on Bank Account (Transfer to own/other account) option and click on it. Also, you can prefer to choose the Quick Transfer option which has a limitation of up to Rs25,000 but it's the fastest choice you can have.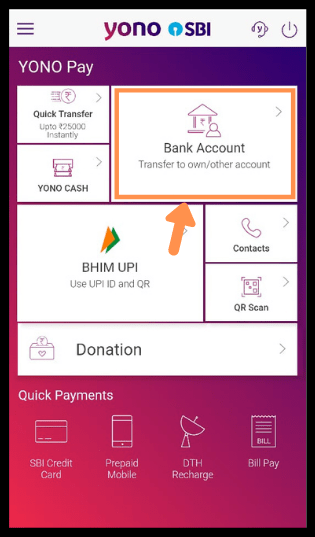 Now here in this page that opens up, you can view the 'Own Accounts' option if any. And 'Other Accounts' options are available only for the customers who have already added a new beneficiary.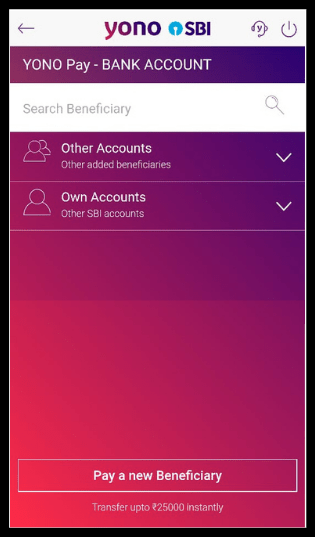 FAQ: