While talking about SBI it's really difficult to cover every question that may arise during the change of MPIN in the YONO app.
However, I have always written every article using my knowledge and the best resource that readers need to access.
But sometimes, being the big bank in the country it itself hasn't answered everything but I will try to reduce the reading by providing step-by-step screenshots to help you when you actually perform this.
No worries keep with the flow of the article and it's easy just a 5-minute task to change your MPIN instantly.
SBI has two apps, the lite version and only the YONO version. So here I am using the YONO version only and not the lite.
Points to note:
To start, you first need to remember the previous MPIN 6 digit number to enter into YONO app.
You also need to remember that after 3 consecutive mistakes your YONO can get locked.
You need to have your Internet Banking Profile Password along with you.
Also Read:
Let's start now into steps-
Q. How to change MPIN in YONO App ?
To start with enter your MPIN and log into your account. Then the dashboard will open up follow the next steps to continue. Click on the 3 bar option that can be found on the top-left side of your screen.
Then click on the Service Request option as shown in the below screenshot.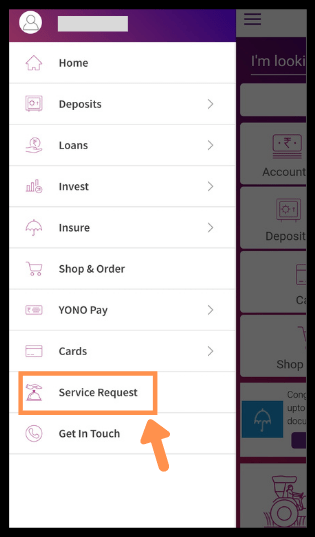 Now the SERVICE REQUEST page will open and now click on the Manage PIN option under Emergency. As it displays on the screenshot.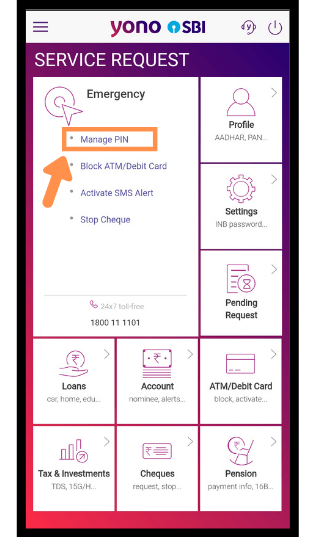 After clicking on the previous option a Settings page will open, here look for Change MPIN under Security as shown below.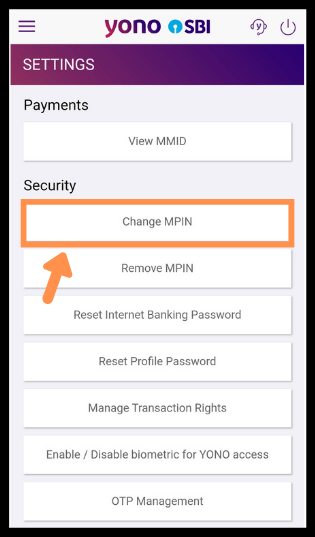 Now here you need your Internet Banking Profile Password to be entered as I have mentioned earlier to keep with you while you're into this task. Then click on the Confirm button to continue.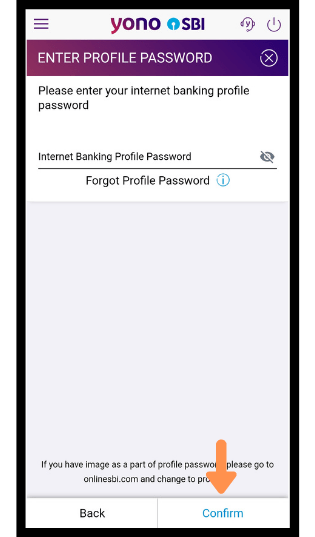 Again, the same thing I have mentioned under the note is that you remember the MPIN that you were using previously while entering into the YONO app.
Now you need to first enter your previous 6 digit number, followed by entering the new MPIN number that you've decided to be when entering into the YONO App. Also, note your previous and new MPIN must not match.
After completing, click on the Confirm button to continue using this PIN. Don't worry you can change your MPIN again at any time.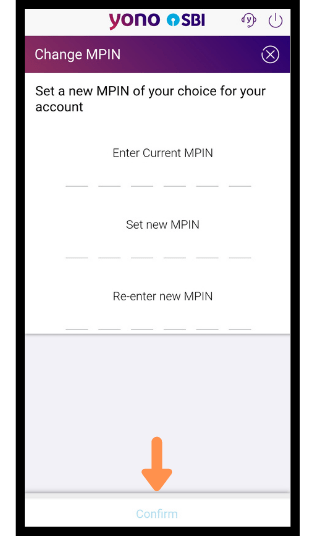 Lastly a successful or can be said a Congratulations popup will display on the screen clarifying that the change is successful.
On clicking, the button "Go to login" will take back you to the login page of YONO.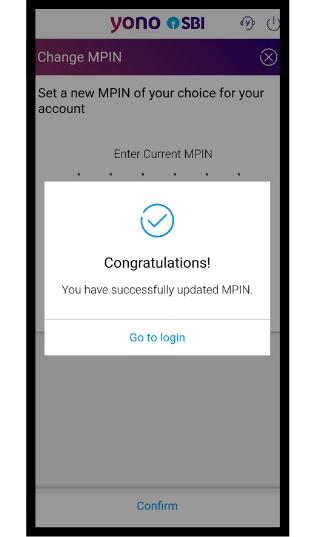 ---
FAQ
Ans- In short, the answer is as follows, look for Service Request > Manage PIN > Change MPIN > Enter Current MPIN > Enter new MPIN twice > Confirm.
Also, have a look at screenshots here.
Ans- You can also login to your YONO account by clicking on the User ID tab where you can enter your Username and Password to enter.