Union Bank is one of the largest government banks in India. It has over 4,000 + branches and over 7,000 + ATM's over the country. But it's isn't so important as the Ubi balance enquiry that you're searching for, on the internet.
Moreover, a detailed overview has been given on the link that I shared in the first line. Coming back to the balance check it's not 90's that the bank holder needs to visit the bank to know that. It's digital India and we have come so far that there are around limitless methods to check balance, I mean many.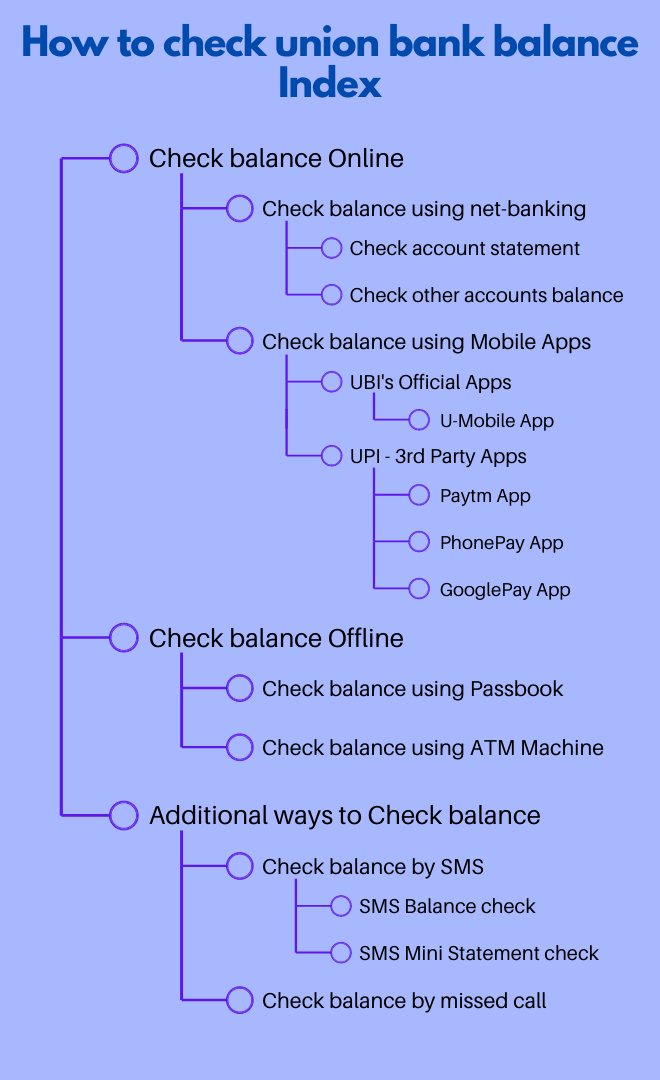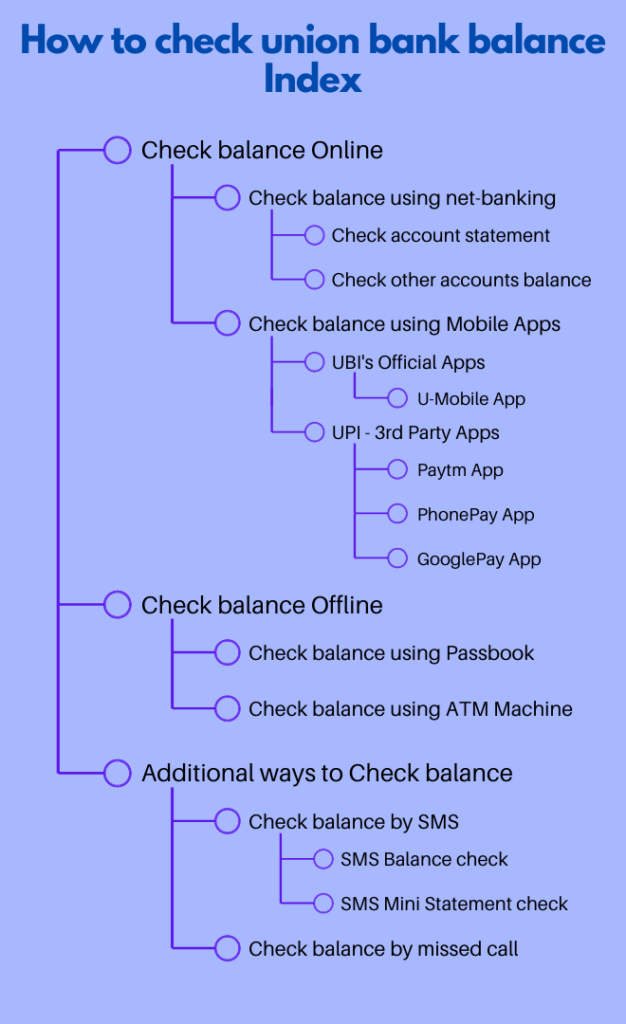 The banking services are now becoming so flexible it doesn't matter if it's day or night, working hours or not. Bank's main priority is their customer and their experience with them.
So to reduce the problem for checking either their total balance or the statements are made easier with a small amount of charge that is worth it!
But while going through the methods I need to tell you that even if it's the method to check the balance using apps you need to have a mobile banking service activated for that account you want to check the balance for. And not to worry it's free.
Next, is the SMS service, if you want to use this service you need to activate this service at first. And it's not free.
Lastly, for an e-balance check, you must have a union bank account with net-banking enabled prior to checking the balance online.
And make sure in this article I will not only show how you can check balance online but also offline.
How to check union bank balance online ?
First off all there are several methods that come under this online balance check and before these all you need to have a union bank account be net-banking enabled.
Customers having an account with UBI moreover knows different ways to transfer or transact money but not many know about so many ways to check balance online. So here it goes…
Check balance using net-banking service
When we discuss these methods, consiering banking or browing using desktops or laptops are recommeded so as to avoid any silly mistake like typing wrong credentials three times and blocking the account because using it on mobile version.
Computer screens are mended for using such net-banking services which are website based and the apps are recommended for mobiles however if anyone can use it according to their choice.
First of all log in using user id and the verification needs to be solved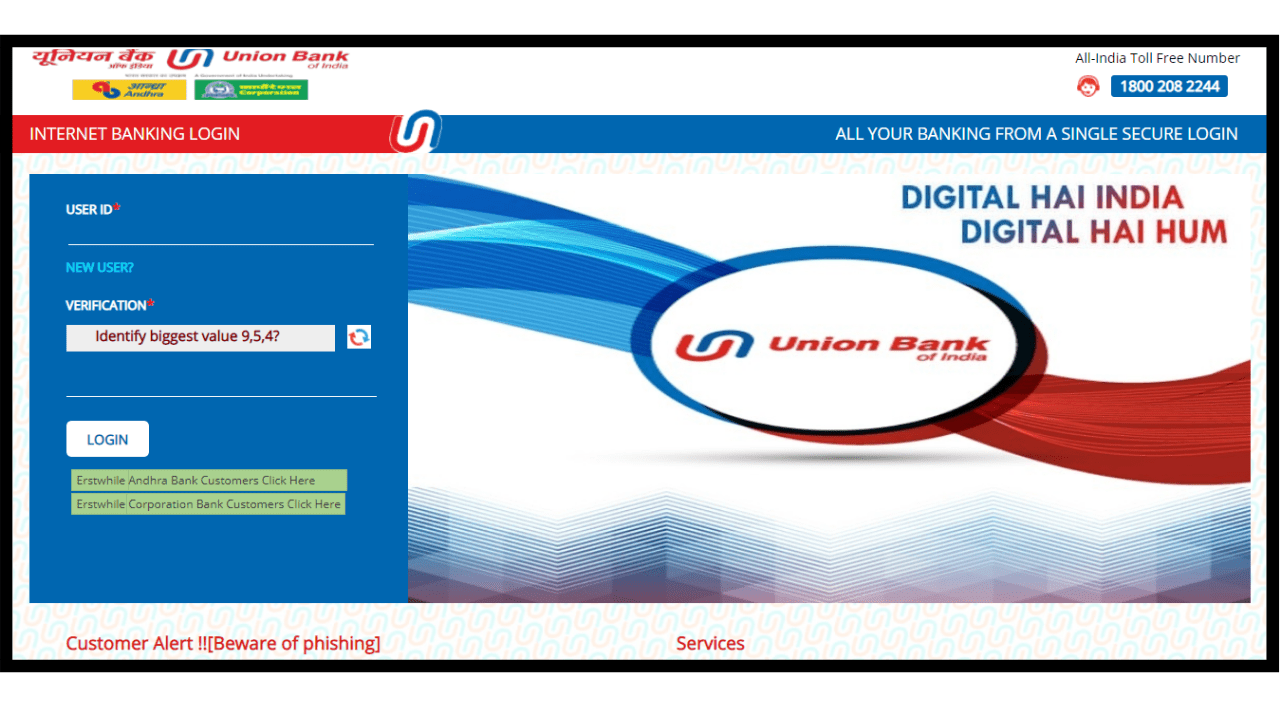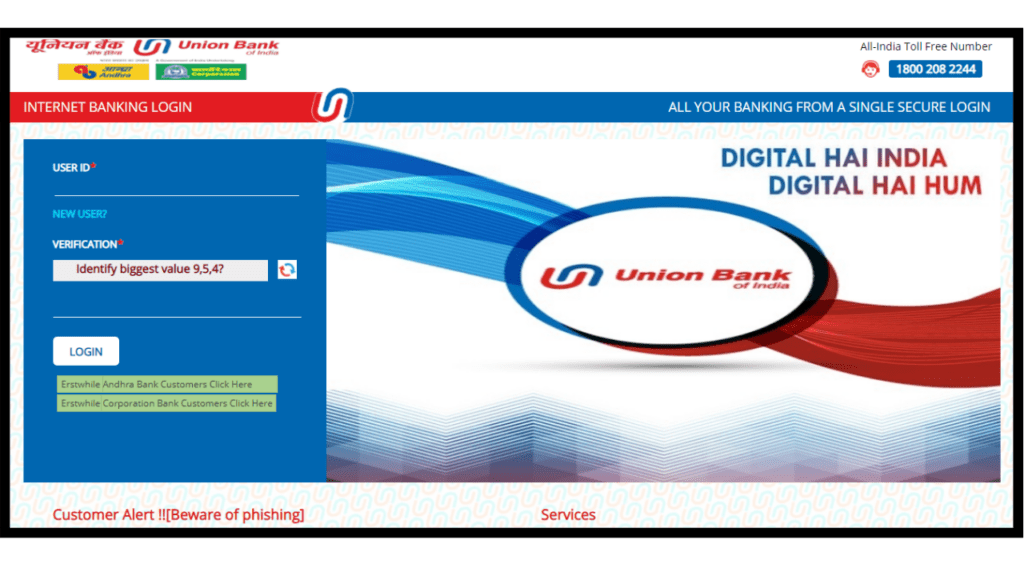 And the second thing is to fill the password field with your login password. And click login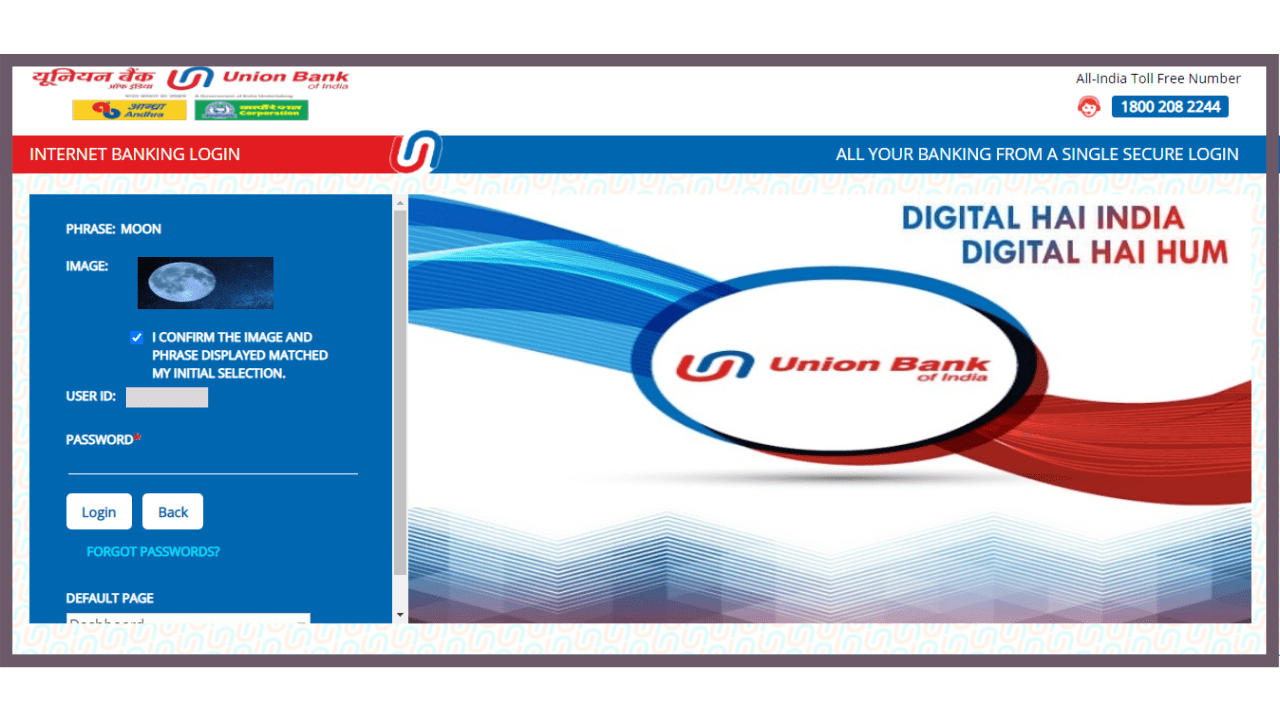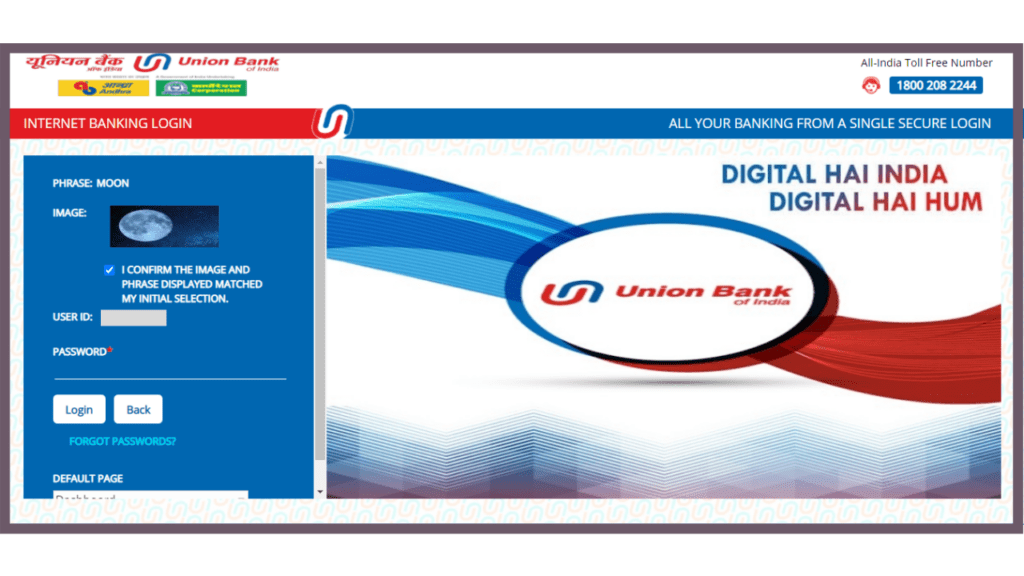 The next page will show all the details of the leftover balance in total like the screenshot below. The one with blue coloured arrow shows you the balance at the first screen.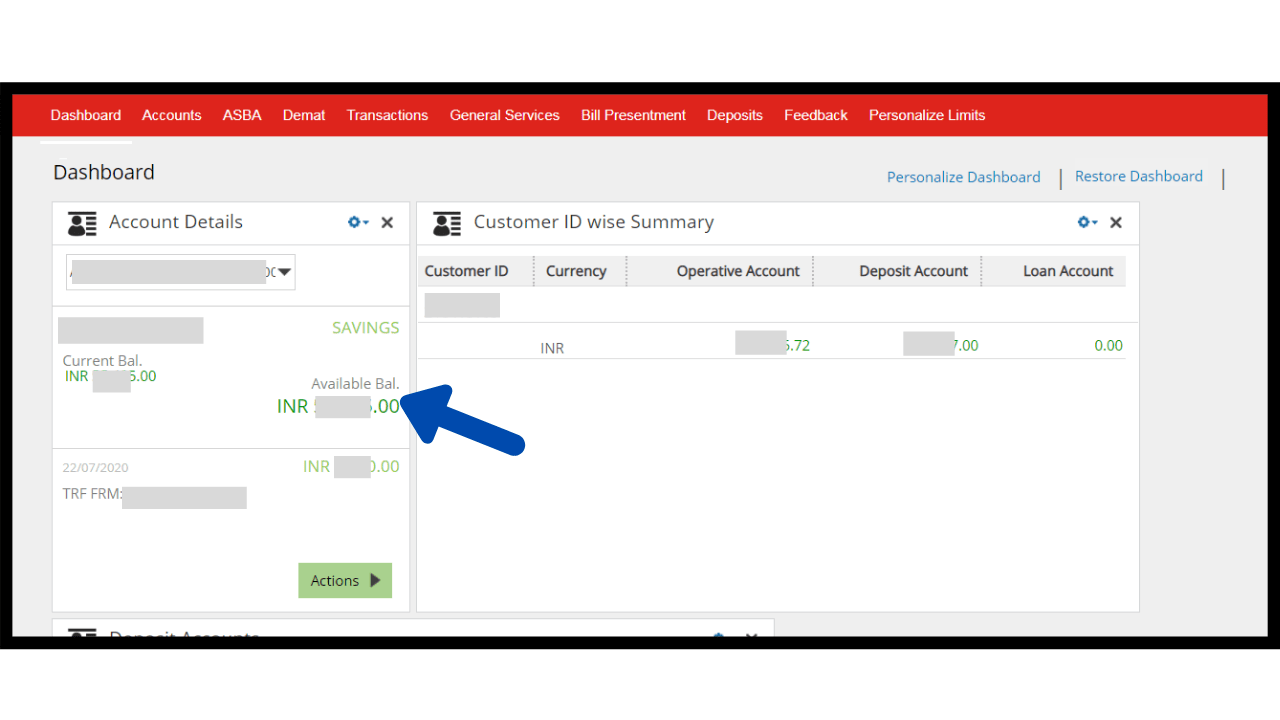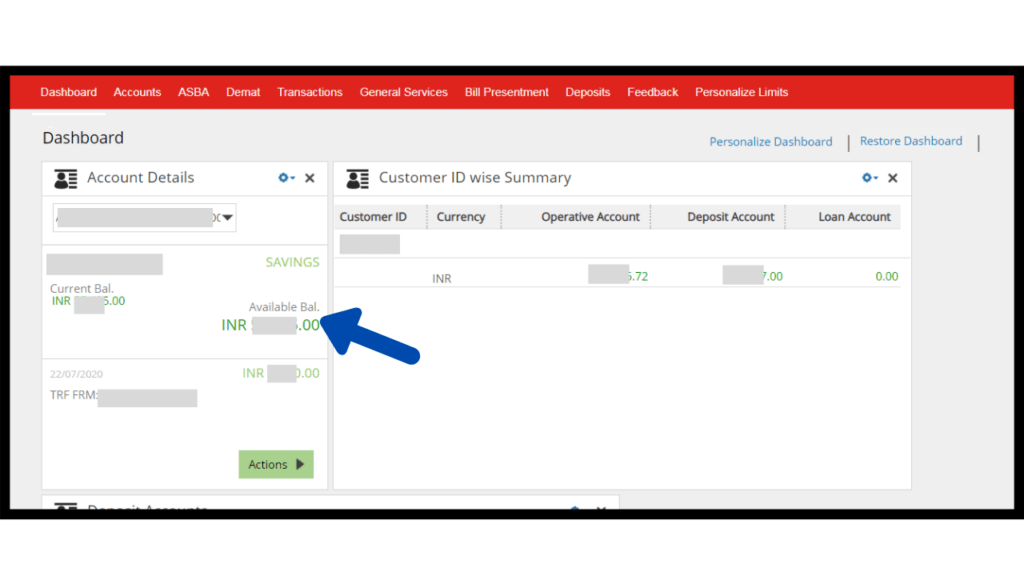 Check statement using net-banking
First of all, look for Accounts in the top like the screenshot given below and follow this Accounts > Balance & Transaction Info > Account Summary and click the last option.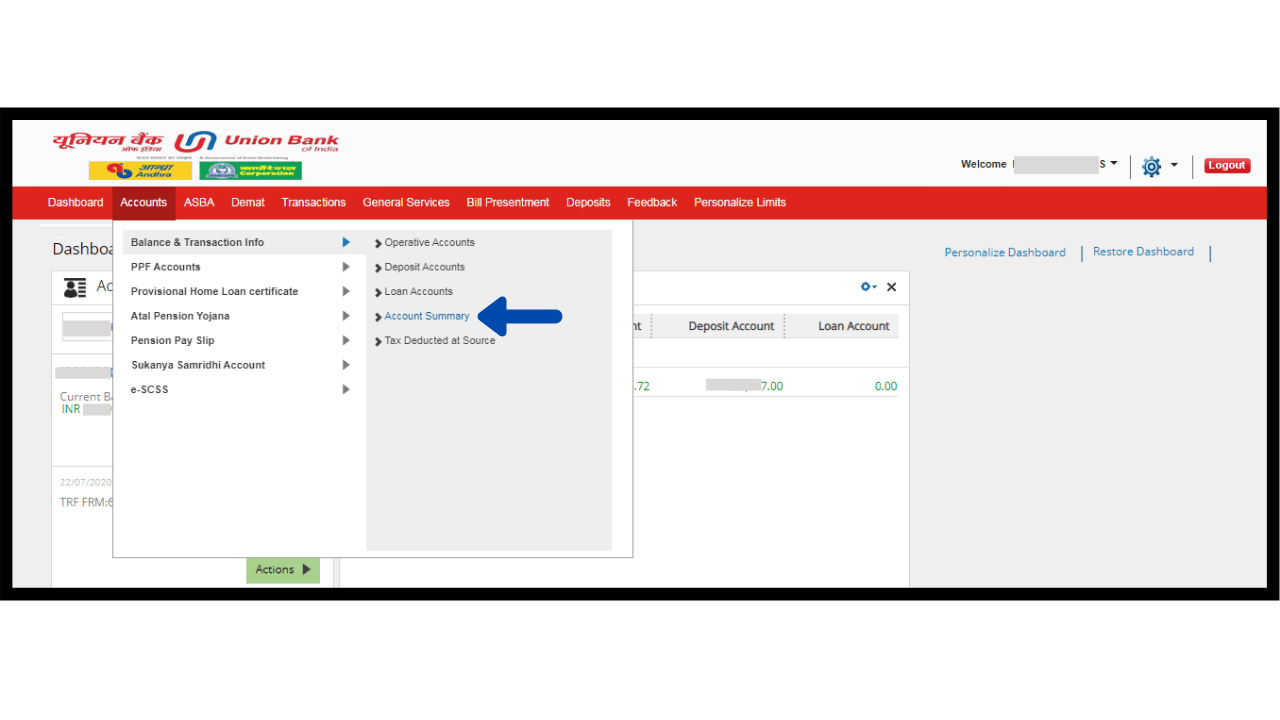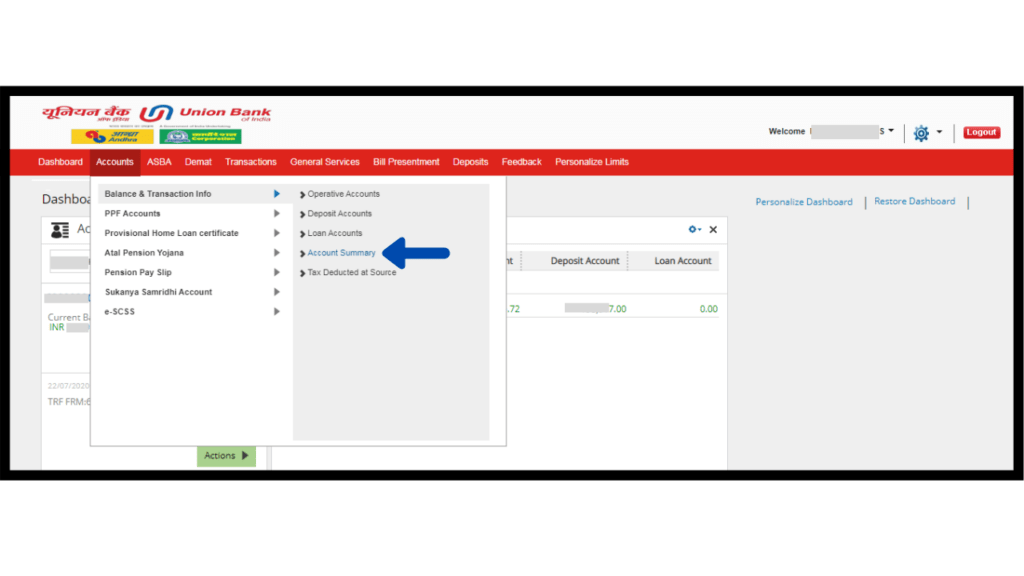 Next the Account Summary will open up where your accounts will be shown along with their balance under the Balance field as follows and the another thing that we need here is to click the Actions option for the account you want to check mini statement for click as given
1) Click the Actions option that will open a window as you can see in the below screenshot.
2) Click the Account Statement option.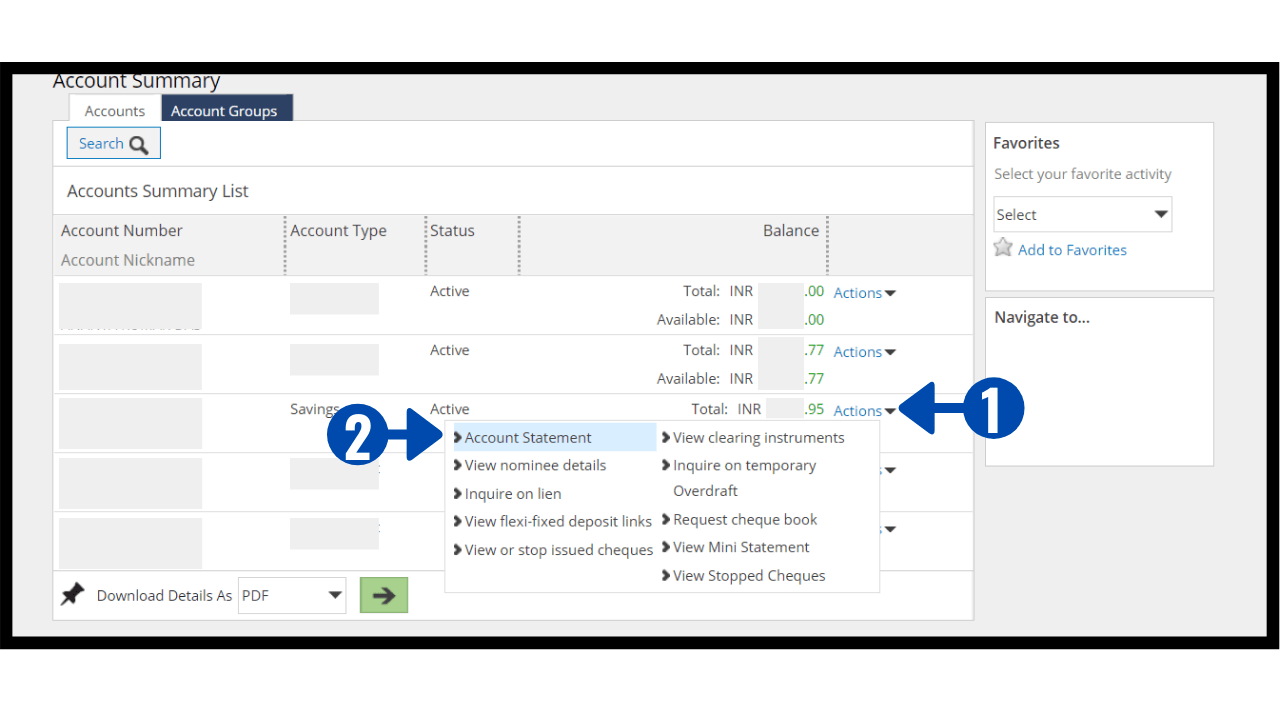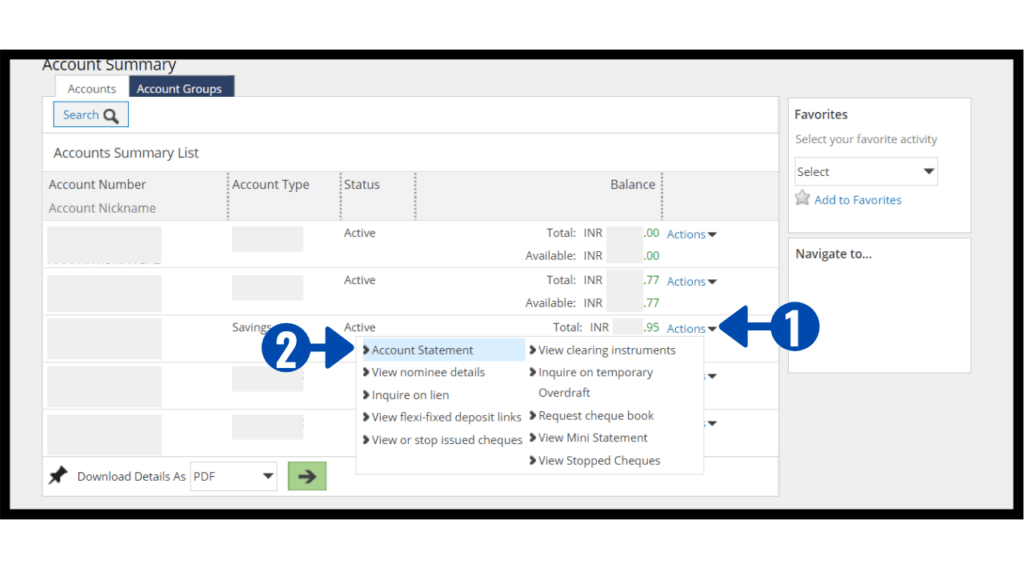 In the Account Details window, the following details like the name,branch,address,city, country etc of the account would be shown like the screenshot below.
1) Click the View Statement option below as it appears in the screenshot
2) The following small window will open up or say pop up where you can view your transactions using start to end dates or using no of days, week, or month.
At last click the Search option to see the records.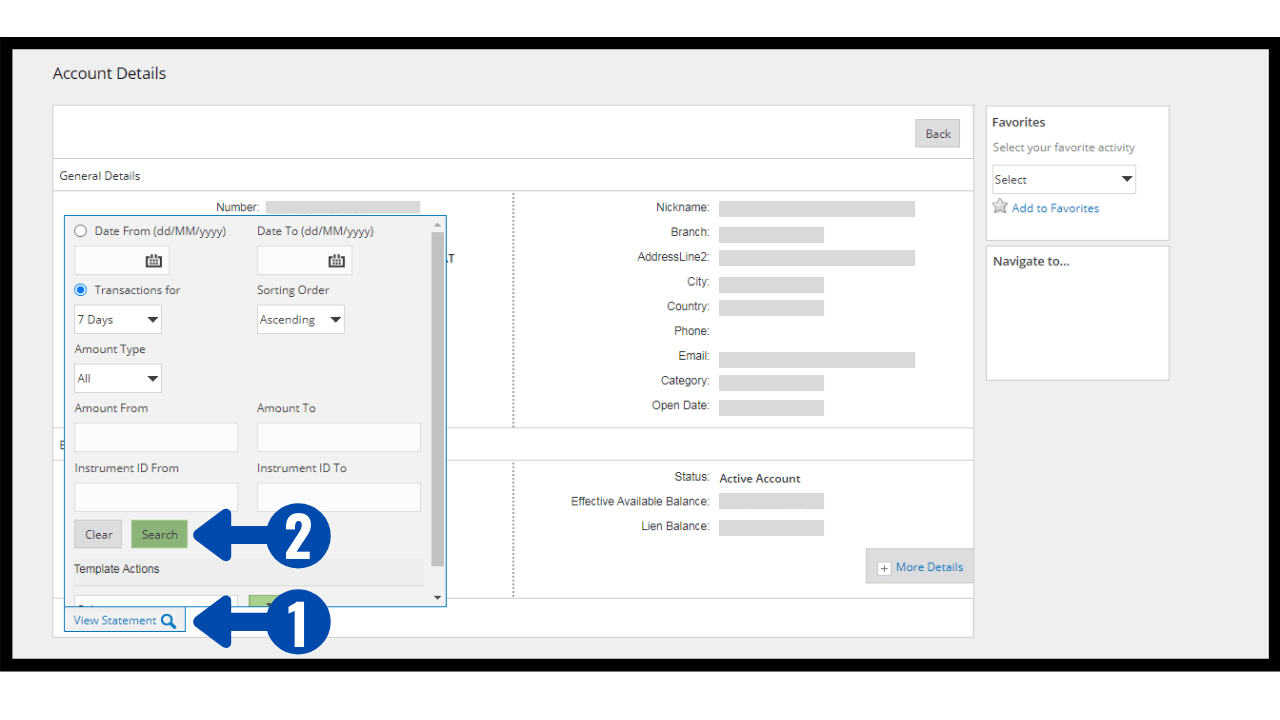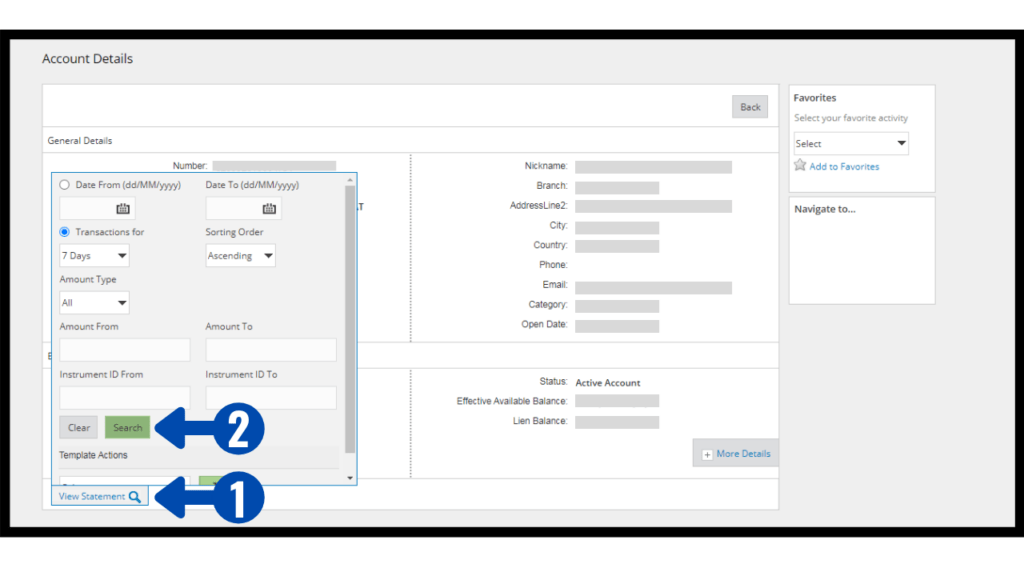 The below alike screenshot will appear and will show the Mini Statement.


Check other associated accounts balance using net-banking
This can be done in the dashboard itself when you log in if you have more than one account you can access that under the Account Details tab. Select an account that applies, the below screenshot shows it all.
As the blue coloured arrow shows all the accounts that are associated with union bank, can be selected to view balance and manage any transaction.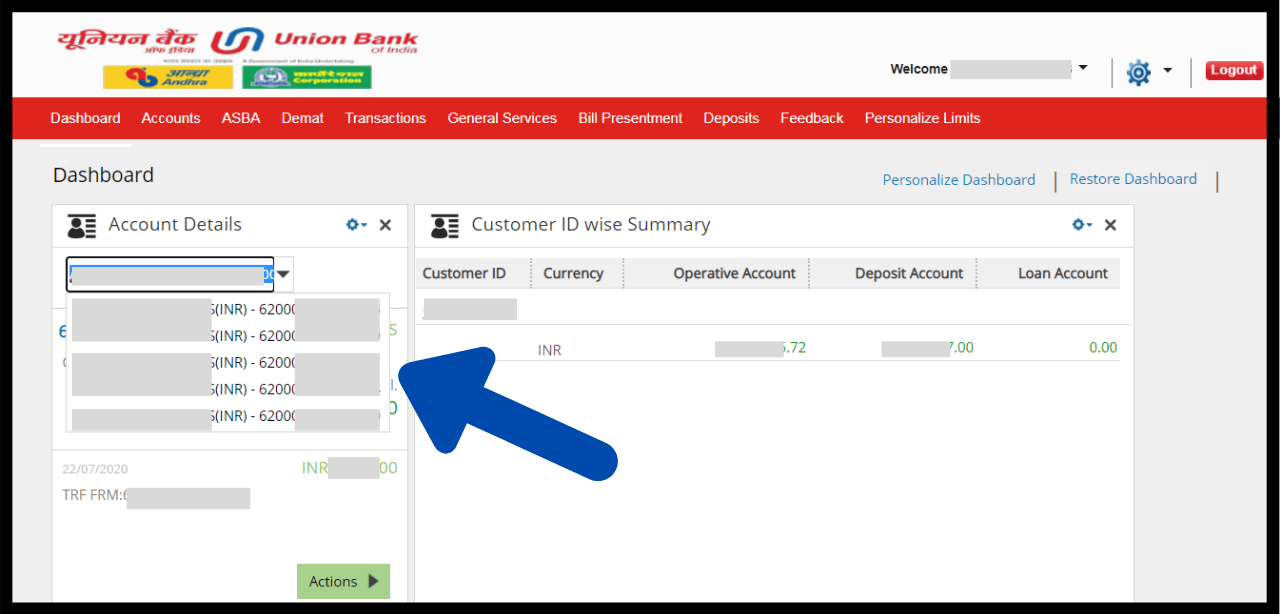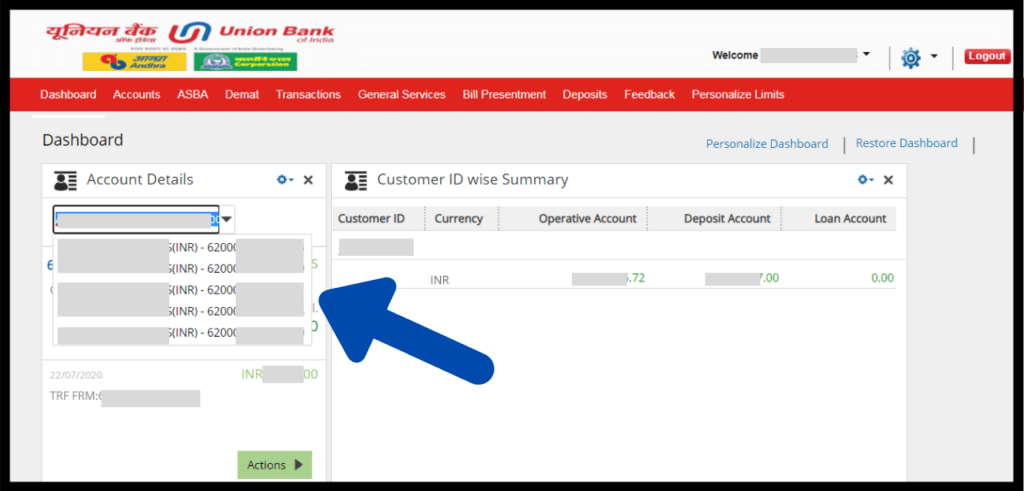 Check balance using Mobile Apps
While Ubi balance enquiry, you might have thought of somewhat using App because you're on phone and apps are handy and easy to open and access. But till now you have only accessed the part where I discussed accessing through a desktop. However, I will discuss both using official apps and 3rd party apps.
UBI's official apps
Here, in this section, the apps that you can use for union bank balance checks are officially made by UBI and there's no risk of sharing any information with other apps, however, if the other apps could be trusted then go for it. There's more to say, that you need to have a mobile banking service activated before logging-into the app.
U-Mobile App
With over 500,000+ Installs this U-Mobile app is very handy where it comes to enabling/disabling cards or removing/adding cards with features like enabling/disabling international transactions, spending limited and analyzer, etc.
Not only that but the earlier mPassbook app which was previously designed for checking balance with all the transactions as a digital passbook to update and keep a detailed eye on your transactions now has been merged into this one app that controls the entire situation, want UPI that is too here, the power of all into one App.
First after login, click the Accounts Option as you can see in the below screenshot.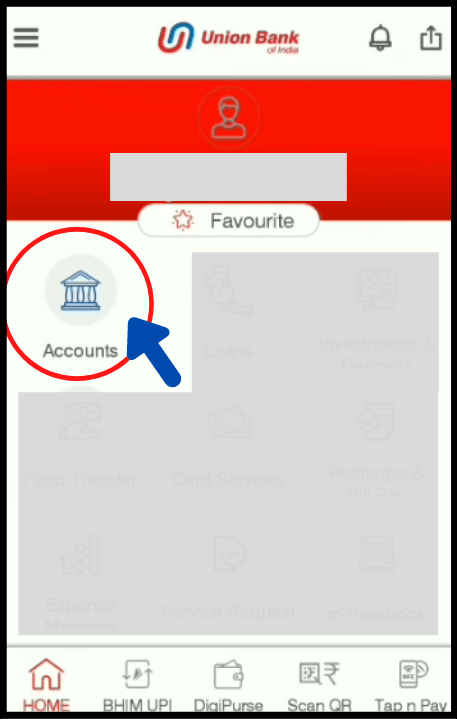 Next all control is yours, the balance will be shown whichever is linked to it and also the statements can be accessed individually.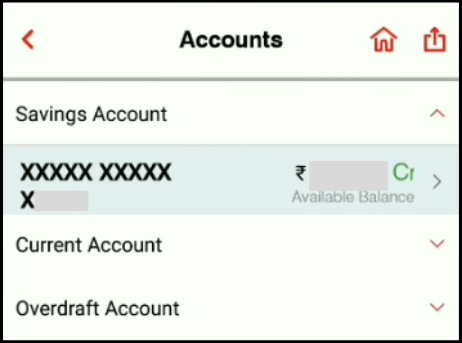 UPI – 3rd party Apps
UPI in full is known as Unified Payments Interface which operates on IMPS transfer method it's free and available 24*7, after the introduction of this system by NPCI i.e National Payments Corporation of India created a craze among the business owners and between public which ultimately created an opportunity for payments app like Paytm, Gpay and Phonepay to ease people's lives for transferring payments within India.
Paytm app
Paytm is one of the payments app which supports as being a bank, UPI, and also as a wallet. And viewing balance through Paytm is very easy, however, if you don't have Paytm bank and have UPI linked only the total balance can be viewed if you have Paytm bank, the statements can be viewed.
First of all click the Check A/c Balance and the balance can be seen under Saved Bank Accounts and that's it click the Check balance to see.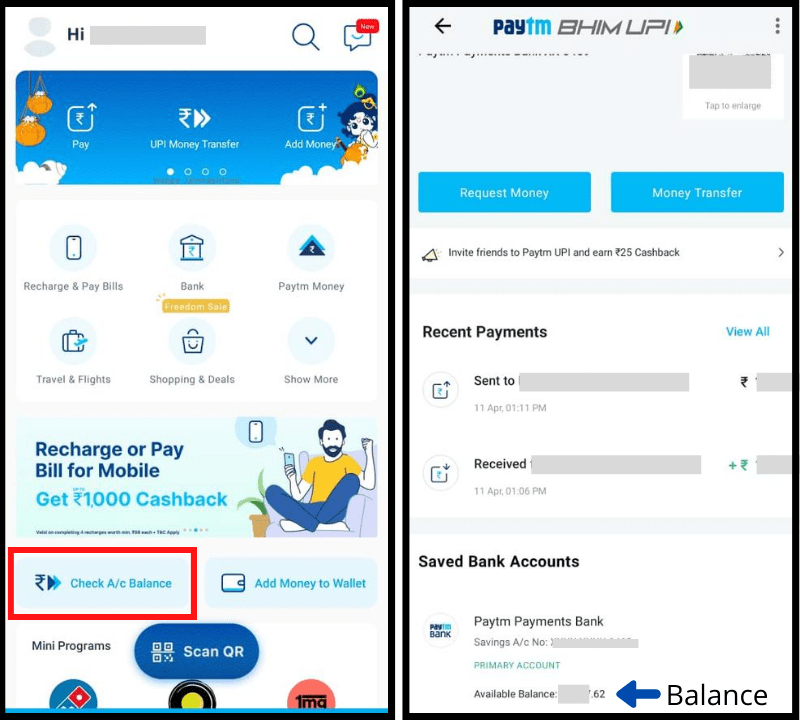 Another way is to click the Passbook in the top and a PASSBOOK window will open up as you can see in the screenshot below. The title under UPI Payments you can find your Account No, BHIM UPI ID and followed by your total balance left in your bank.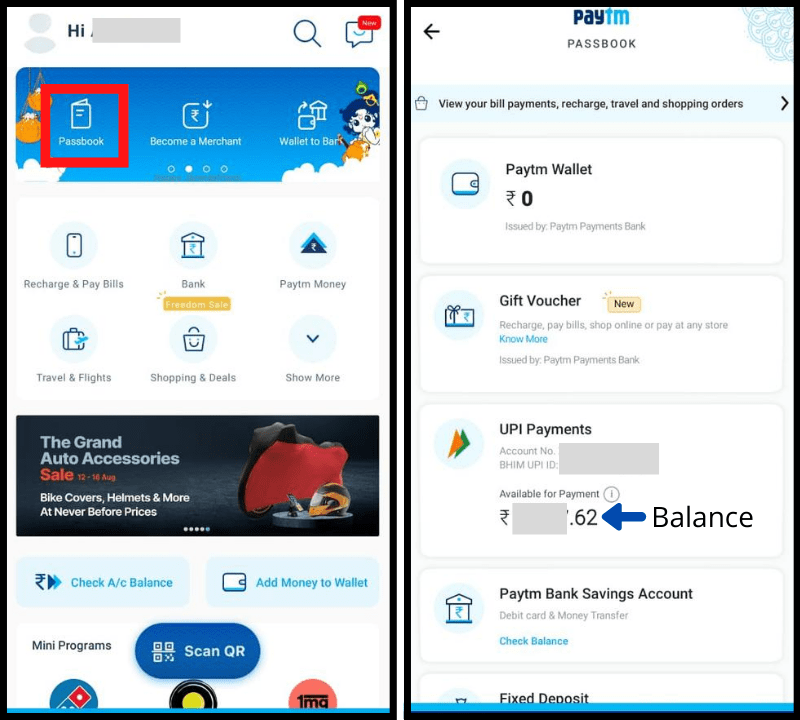 PhonePay app
PhonePay is the most used app among the Indians, as it offers partnerships over a large variety of payment outlets, cashback and recharges options for different services.
In the phonePay app after you have logged in with pin or fingerprint as set-up, Click the Bank Balance under the Transfer Money title. Next, select the account that is linked with PhonePay UPI after that, fill the pin and the balance will be shown as shown in this screenshot.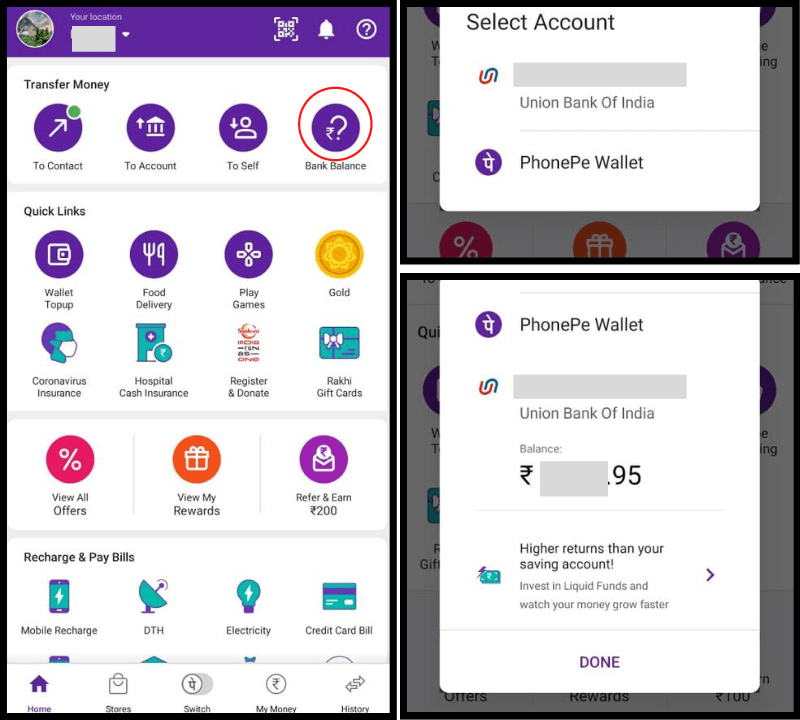 GooglePay app
However, GooglePay won many subscriber's hearts because of many cashback it offered so much cashback that one-time GooglePay reached its threshold and the maximum transactions increased.
Click the Check account balance and select the account the next is to type the pin and the balance will be shown.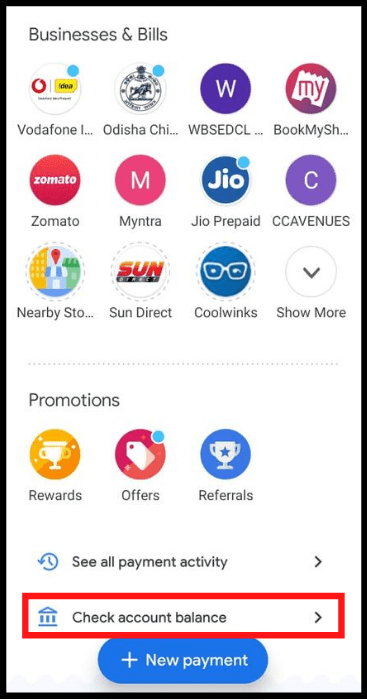 How to check union bank balance offline ?
However, in any way, you aren't an internet person and have a perception of only checking balance offline using the other methods but not want to visit the branch because of long lines to wait just to check your balance. So I will share 2 methods to check balance.
Check balance using passbook
Checking passbook physically can be challenging as online methods can not be initiated and it's more of a traditional method, however, nowadays SEMI Automatic passbook printers came into play and eased the process of updating passbook and avoiding unnecessary lines in bank.
Now let's discuss how to operate the machine, and don't worry it is very simple.
Touch any language that applies to you, if it's English touch the box written as "English".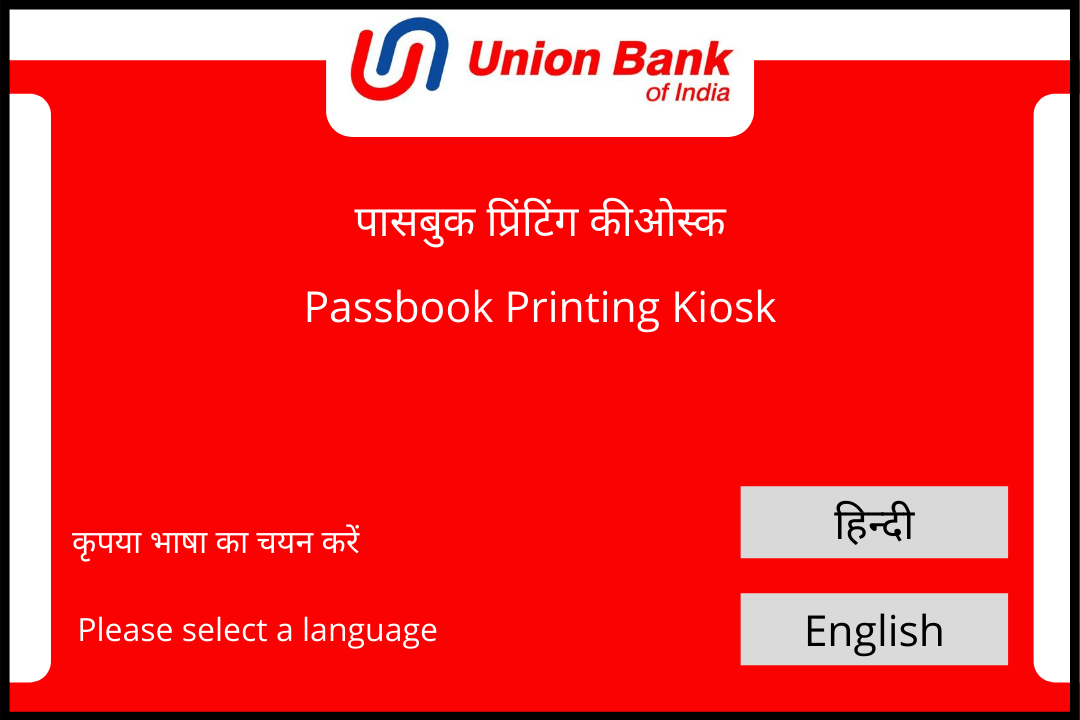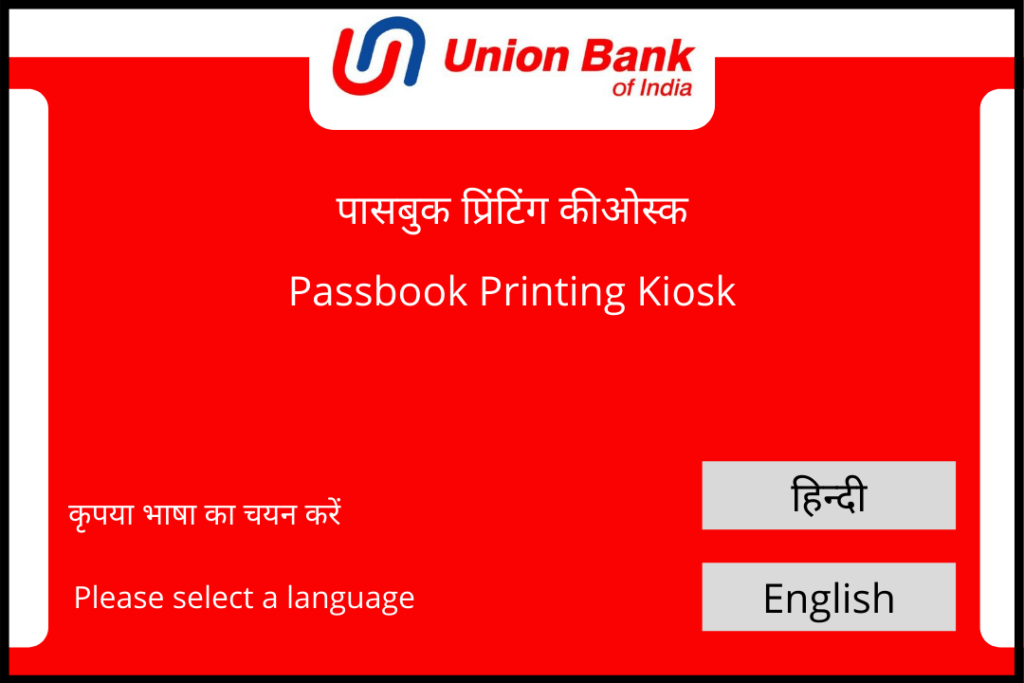 Now in this state insert your empty page where the last print was done on the passbook and the machine will scan the QR code.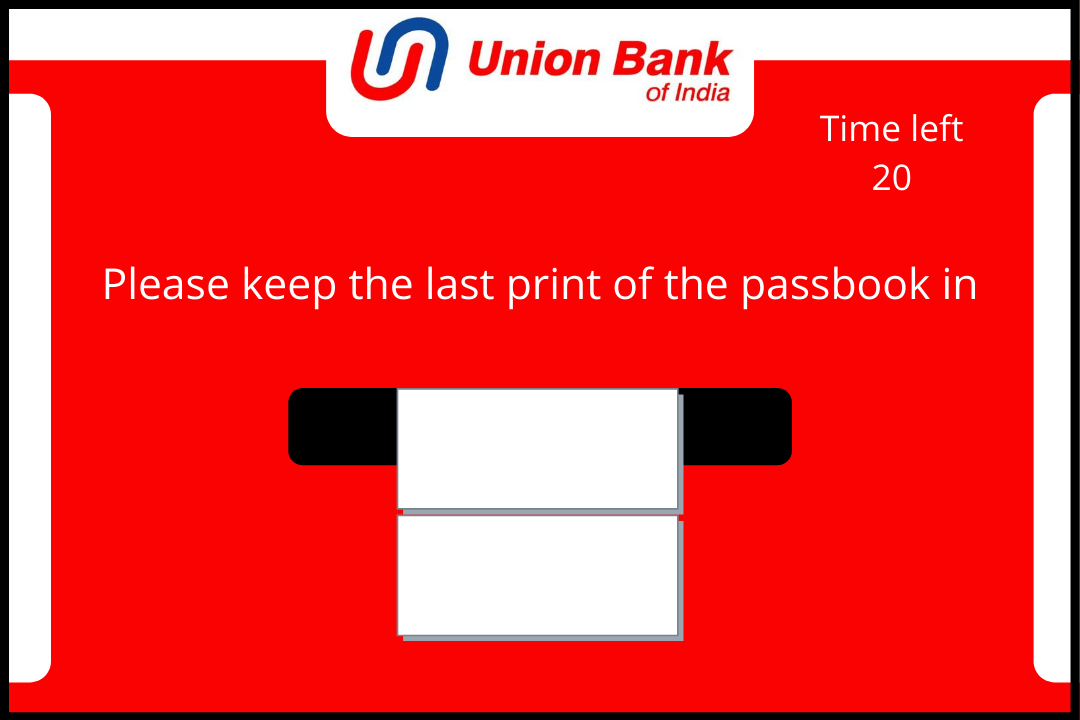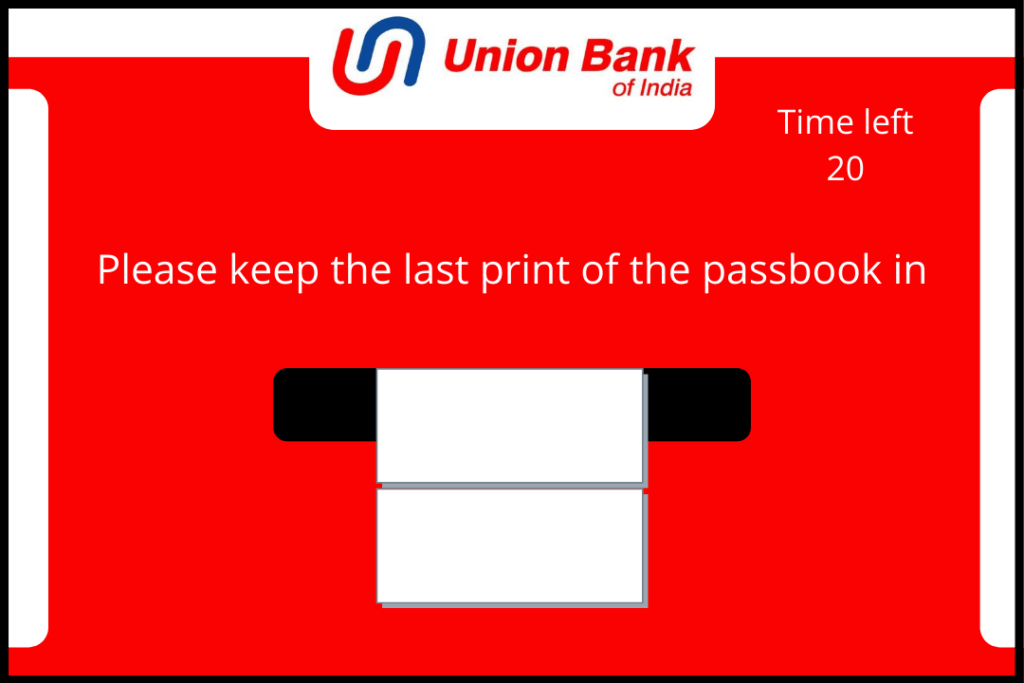 Next is this below photo shows that it will show you this with your account name and account number, just click the Yes option and the process to print your passbook will start. Don't worry if the machine inserts the passbook into itself wait a minute and the print will be done and also remember if there is another printing left, change the passbook to another page of the passbook.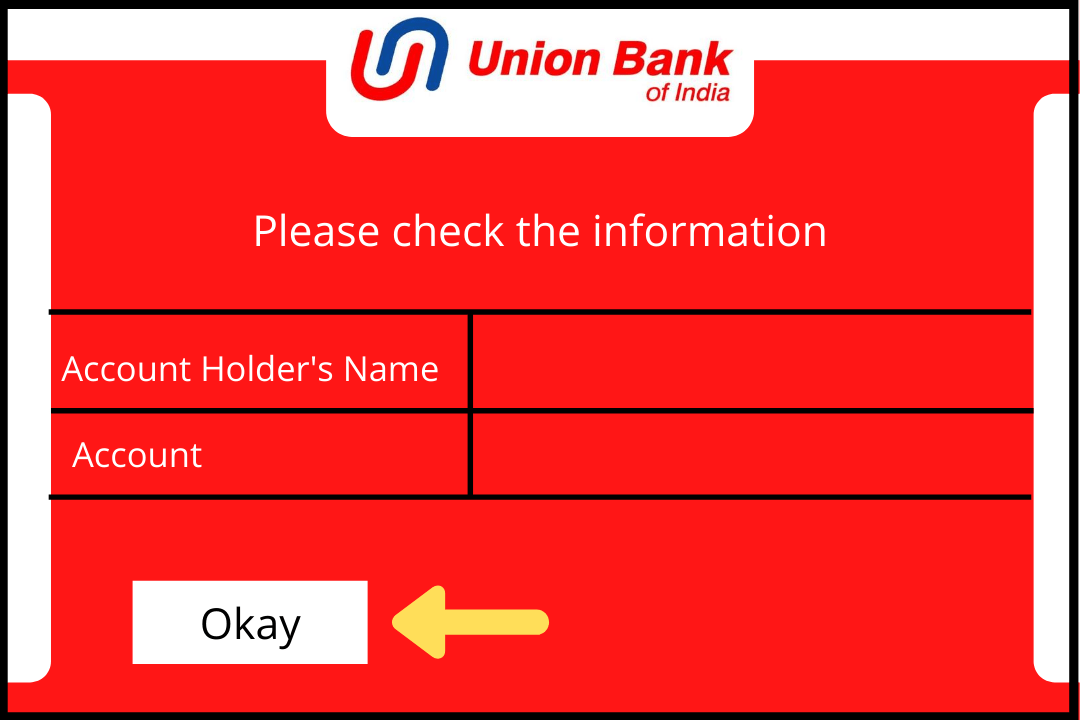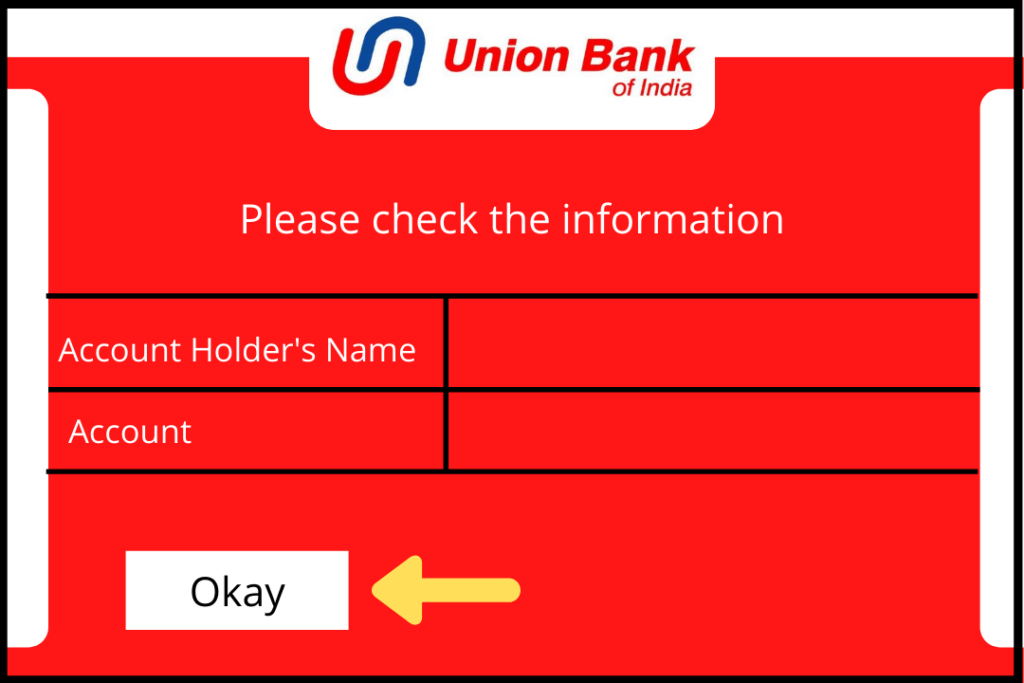 Check balance using ATM machine
First of all, in this case, you need a debit card and that is a must to perform this method. ATM machine is a physical fund debiting machine which is available for 24*7.
Starting from language assuming that you have already inserted the debit card into the machine and select the language that suits you. Click the button on the ATM.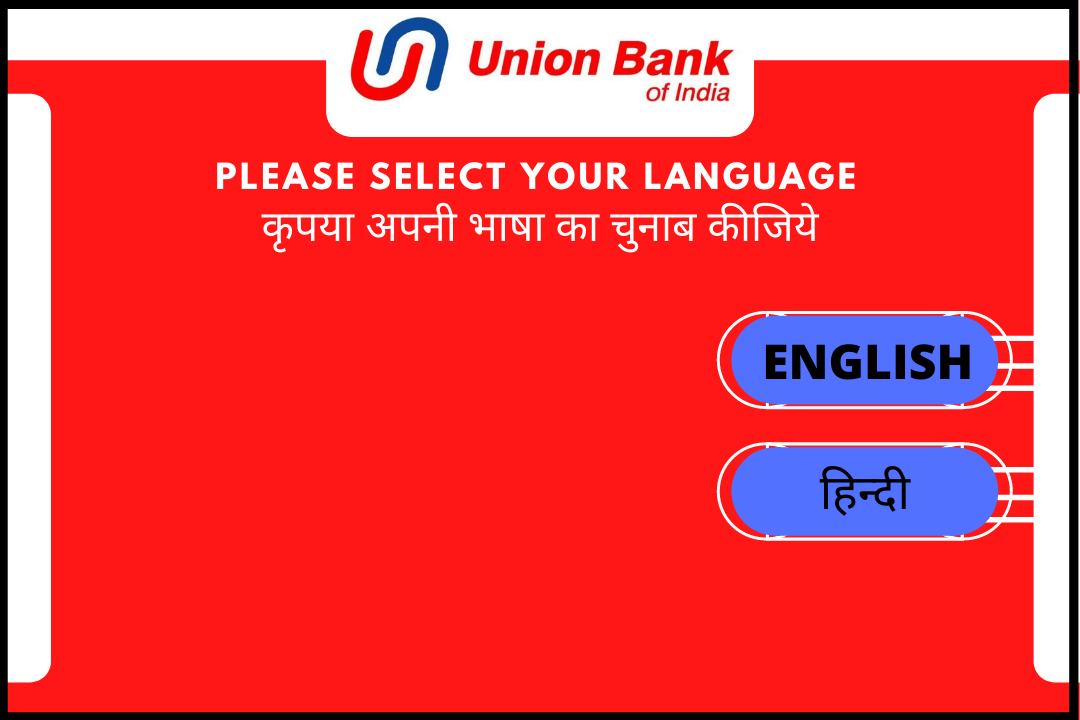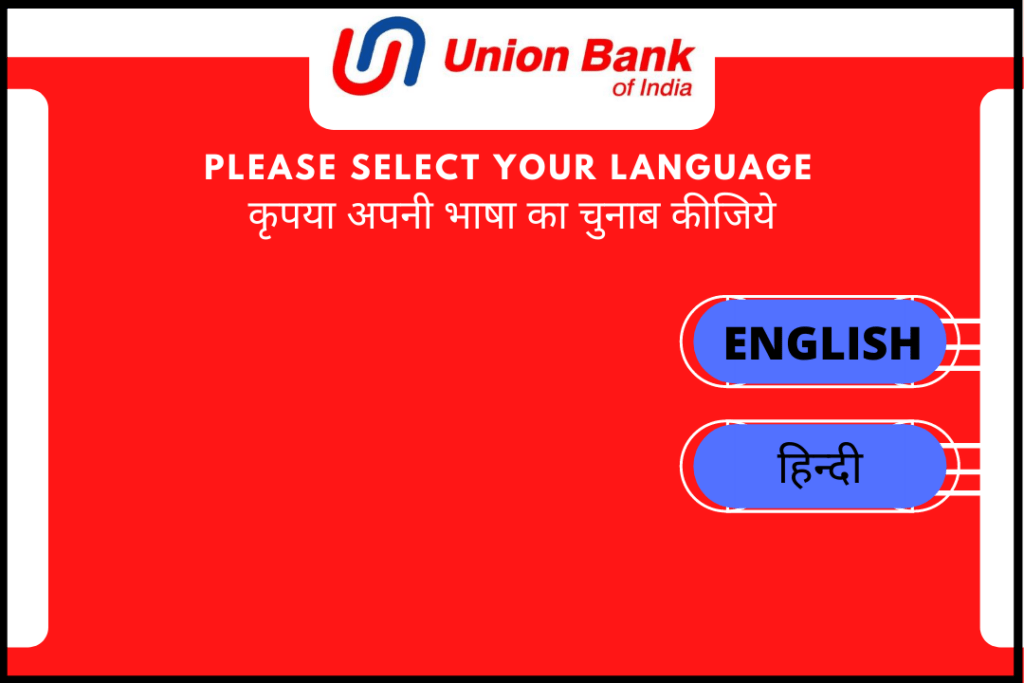 Now click the BALANCE ENQUIRY button to check the remaining balance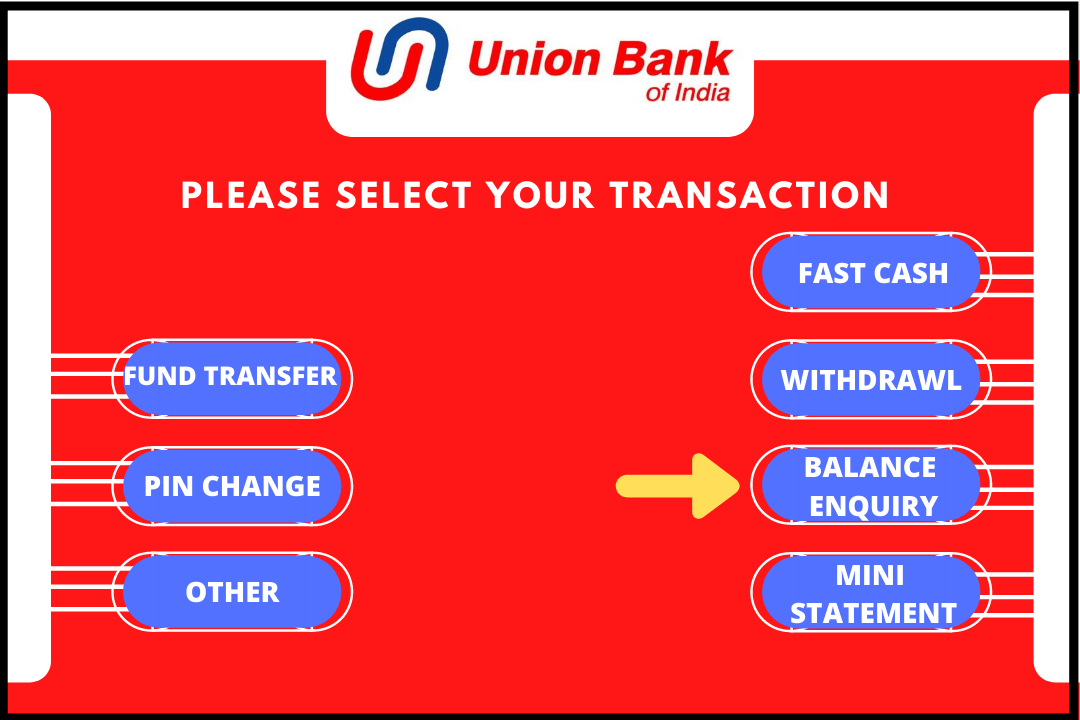 Click any one either chose your savings account or current account.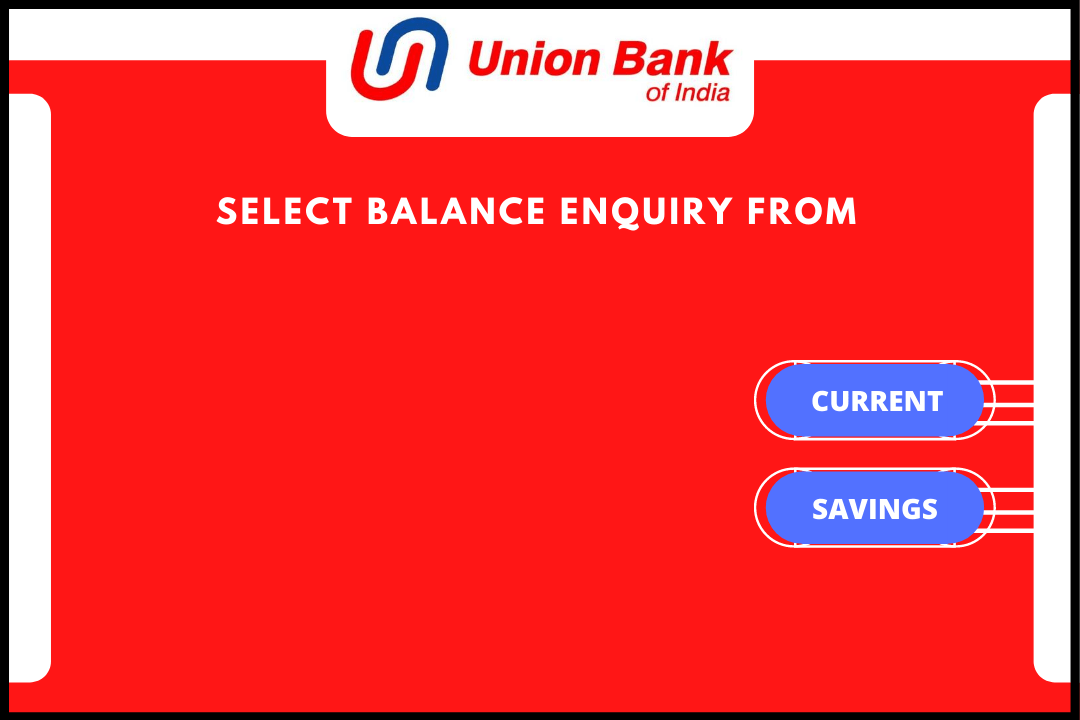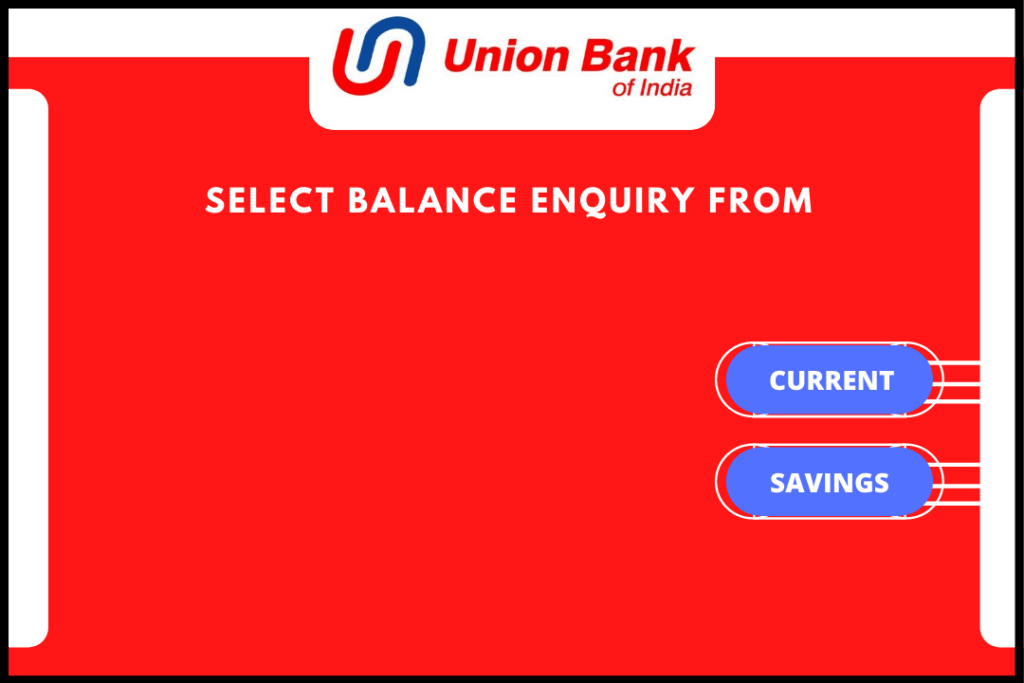 Now type the pin from the ATM's keyboard and it will automatically process this request if not enter or check your pin.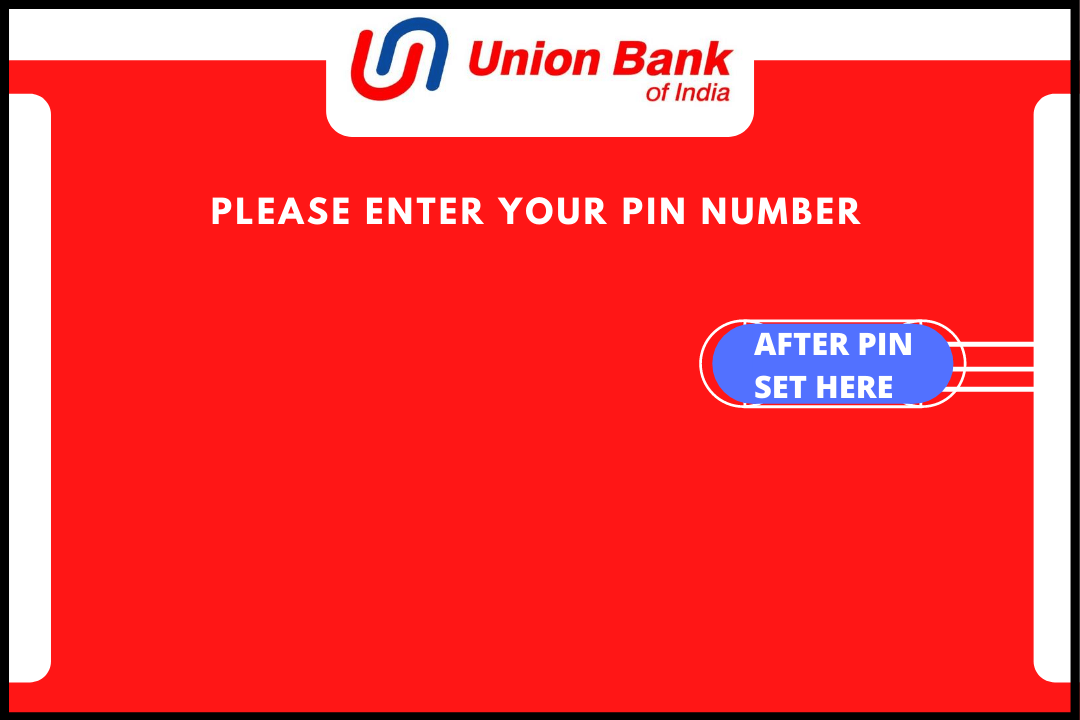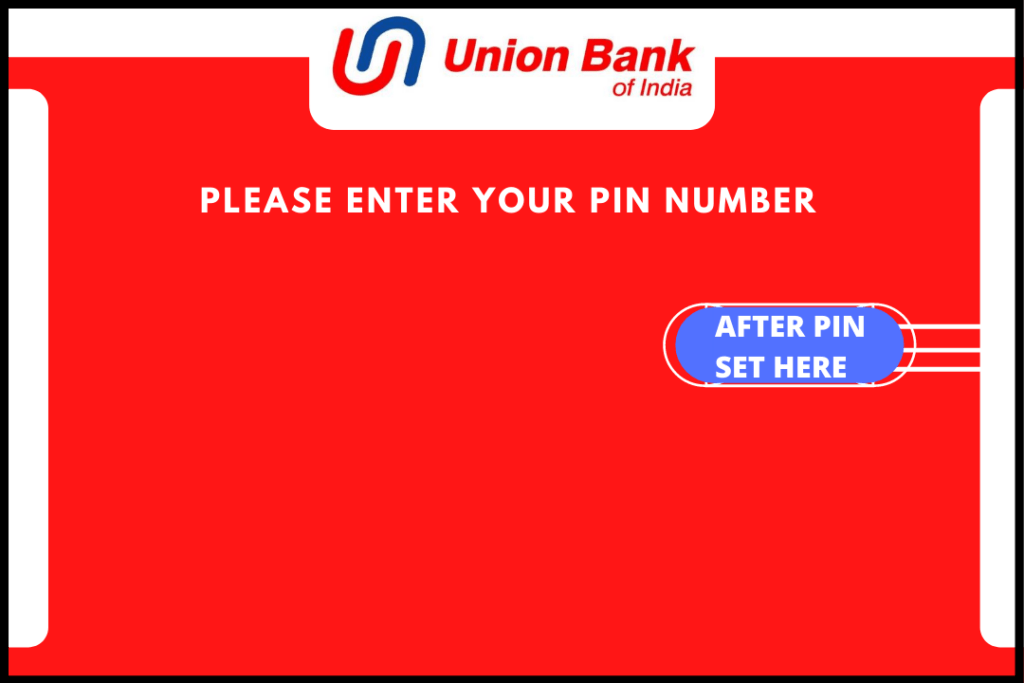 After some time account balance and cash available will be shown. Look everything and then click the CANCEL button at the bottom of the screen to avoid any complications.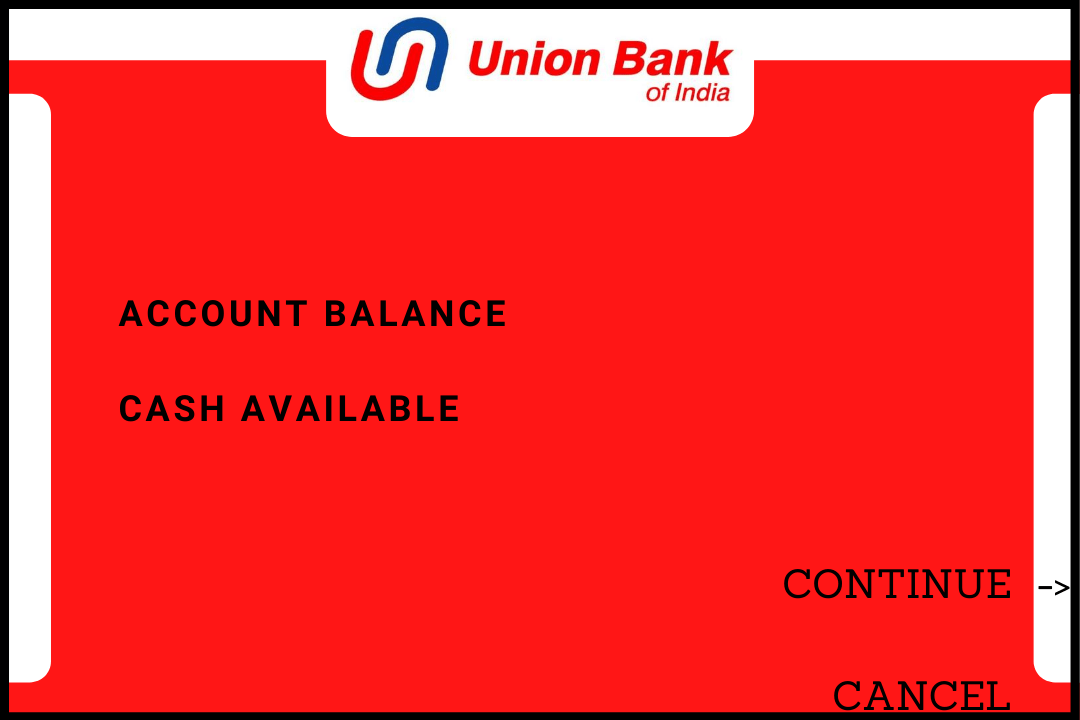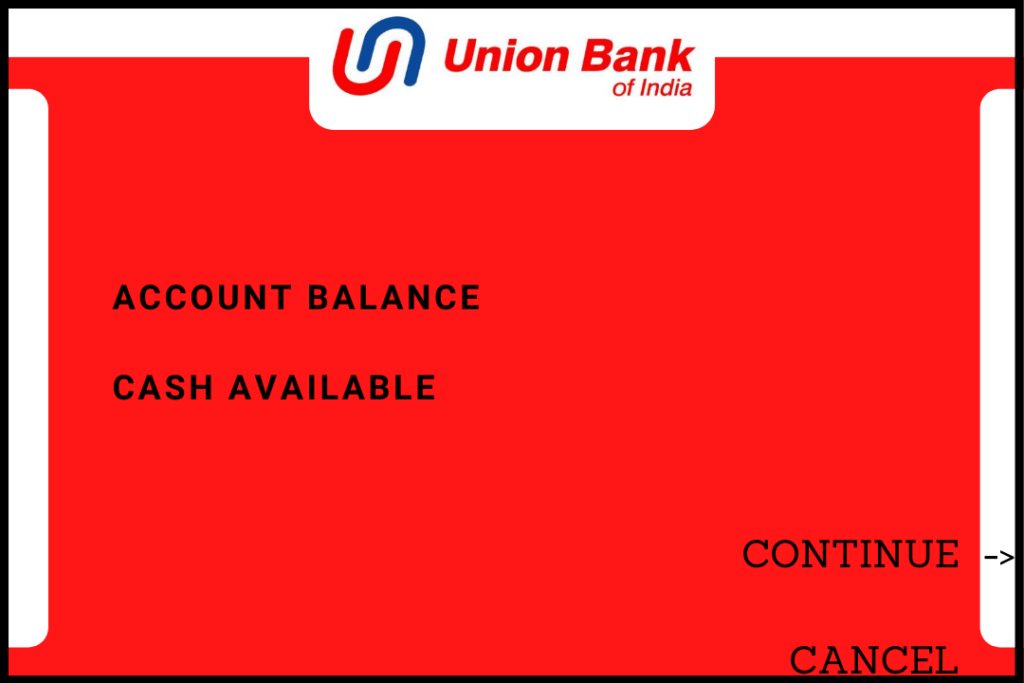 Additional ways to check union bank balance ?
Why, is this additional method ? as the SMS and the missed call don't fall under offline and nether online as you know. It's something so critical that the methods must fall under correct under.
Now this method really beneficial for the customers who tend to know their balance who doesn't have a net-banking account and also don't want to visit the branch to stand behind the line. So these methods that I will show you will ease your life…
Check balance by sending a SMS
Balance check using SMS is one of the best and easiest methods to check union bank's total balance and also the mini statement can also be received by using this SMS method that I will come back later.
There are many advantages with this kind of system like we get the immediate information about our account status I mean alert for unauthorized transactions, deposits, withdrawals, and simply acts as a reminder.
Balance check using SMS
SMS balance checks it isn't a new method but a traditional one and also can be said the most popular one. This service is too available for 24*7 and it's too easy that can be performed in keypad phones too. Let's begin.
First, open the message in your phone and type UBAL and send this message to this number 09223008486 also remember to send this message from your bank linked mobile number. Voila, a message with balance will come in a minute. This will show the balance of your primary union bank account.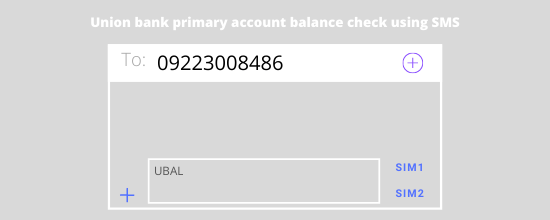 Now to check other account's balance you first need to type UBAL then give one space and type the 15 digit account number, send the message to this number 09223008486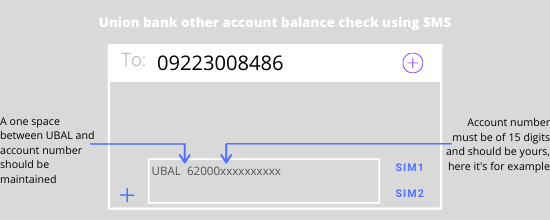 Mini Statement check using SMS
A mini statement can be useful to quickly observe the transactions made easily without having to look it in a broader sense, only having the total balance isn't that helpful to check where the transactions are made with being able to see the debited/credited transactions.
Firstly I will show you how to check the primary account's mini statement that's easy just type UMNS then send this message to this number 09223008486 that's it. The message that come will show you the mini statement.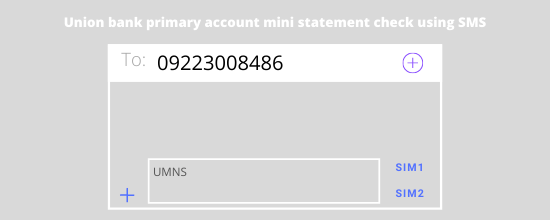 Next is the way to check your other account's mini statement using SMS which is also useful because of its simplicity without doing much but just to keep a space between i.e start with UMNS then keep one space your 15 digit account number just it, send this message to 09223008486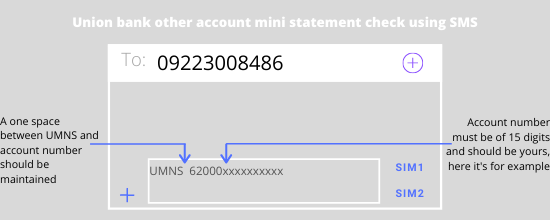 Check balance by missed call
In missed call case, this probably the easiest method I have seen so far, start just by calling this number 09223008586 this will only show the primary account balance.
Note: Do check you're calling from the phone number which is linked/registered with your bank account.
FAQ
Q. How to check union bank account balance online ?
Q. How to check union bank balance by sms ?
Ans- There are two one is to check the primary and the other accounts, the primary include as type UBAL and send to 09223008486 from the registered mobile number and for other accounts type UBAL space 15 digit account number and send to 09223008486.
For mini statements, there are primary and to check other accounts
Type UMNS and send it to this number 09223008486.
For other account types UMNS then a 15 digit account number send to 09223008486.
Q. How to check union bank balance by miss call ?
Ans- Just give a missed call to this number 09223008586 from your registered mobile number
Q. How to check union bank balance on phone ?
Ans- There are several methods like using Apps, miss call or using SMS, balance or mini statement can be retrieved.
Q. What is the total cost for SMS ?
Ans- That completely depends on the operator but as normal it's 1.50 rupees.
Q. Is the U-Mobile a chargable service ?
Ans- No, it's completely free of cost to use as it's a part of the bank and known as Mobile Banking.